Medi-Cal applicants who have been waiting for more than 45 days can receive temporary health benefits while officials determine eligibility for the public insurance program, a state Superior Court judge ruled this week.
The decision came in a lawsuit filed in September alleging that a large backlog of applications to California's Medicaid program left hundreds of thousands of people unable to access health care.
"The ruling is absolutely vital in ensuring benefits for everyone who is entitled to them," said Cori Racela, an attorney with Neighborhood Legal Services of Los Angeles County. "They may have medical needs while they are waiting for their application to be processed."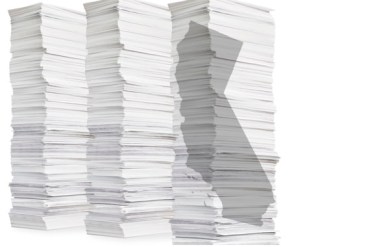 The suit, which was filed in Alameda County Superior Court by a coalition of health advocates and legal services groups, cited delays in enrolling pregnant women, children and adults with life-threatening conditions.
Advocates said many either had to postpone treatment or pay cash to see doctors.
In one case cited in the suit, a man died of a pulmonary embolism while awaiting the outcome of his Medi-Cal application. His approval notice didn't arrive until two months after his death.
His mother, Frances Rivera, said she was thrilled that the people who need Medi-Cal can get it in a timely way. "Hopefully somebody's life will be saved because of this decision," she said in a written statement.
In the Jan. 20 ruling, Alameda County Superior Court Judge Evelio M. Grillo ordered the state Department of Health Care Services to make timely determinations on the Medi-Cal applications. Grillo ruled that applicants who are likely to be eligible for benefits but whose cases have not been decided within 45 days can receive provisional benefits. The judge also ordered the state to notify applicants that they have a right to an administrative hearing on their eligibility.
"It is clear that the Department has failed to comply with the timeliness standard for making eligibility determinations to the irreparable harm of Petitioners and many others," Grillo wrote.
Medi-Cal is California's version of Medicaid, the publicly funded insurance program for poor and disabled residents. Prompted by the Affordable Care Act, California expanded Medi-Cal last year to include those without children and those with higher incomes.
The state faced a deluge of applications and last spring, and the backlog hit about 900,000 before the state was able to bring it down. In addition to receiving new applications this year, the state now also is processing renewals for existing Medi-Cal recipients.
Twelve million people are enrolled in Medi-Cal, including more than 2.7 million who have signed up since January 2014.
Jose Morales, who lives in Altadena, said his family was caught in the backlog. His four children waited for about nine months to get Medi-Cal and whenever they needed care, he paid out of pocket.
He made numerous calls — to the state, the county and the insurance broker who helped him apply. Finally, Morales said, Neighborhood Legal Services was able to help him get coverage for his children.
"It was a headache," he said. "With four kids, insurance is crucial. If one gets sick, they all get sick."
State health care services officials said Thursday that the backlog has been reduced by more than 95 percent and that the department planned to finish processing the rest of the remaining applications this week.
In addition, the officials said they are now immediately enrolling 80 percent of new applicants found eligible for Medi-Cal.
"We are committed to complying with any court orders and to further improving this process so that all individuals who qualify for coverage can be enrolled in Medi-Cal as quickly as possible," a department statement read.
State officials had argued to the court that patients all along could get their medical bills covered for care received while their applications were pending.
But Racela said the ruling was critical in ensuring that the practice of giving applicants temporary coverage was cemented in policy. "For people who are now signing up, the likelihood that they will have to go through months long waits to get care is much smaller," she said.
AnnaG@Kff.org