Despite much hand-wringing about health insurers exiting the marketplaces where people buy individual coverage, in many areas consumers will likely still have a choice of plans when the 2017 open enrollment starts in November. Aiming to make picking a plan easier, the federal government, which runs the marketplaces in roughly two-thirds of states, is encouraging insurers to offer "simple choice plans" as an option this fall.
The six new standardized plan designs will eliminate many of the moving parts that have bedeviled consumers trying to make apples-to-apples comparisons between plans. The government is providing guidelines for a simple choice plan at each of the bronze, silver and gold levels, and three more silver options for people who qualify for cost-sharing reductions based on their income.
In these plans, the deductibles and annual limits on out-of-pocket spending will be standardized, as will many of the consumer payments for medical services.

In the simple choice silver plan, for example, the deductible will be $3,500 and the maximum amount that someone will owe out-of-pocket for the year will be $7,100. For many specific services, consumers will have flat dollar copayments for services up front rather than having to meet their deductible before the plan picks up any of the tab. Some of these include primary care visits ($30), specialist visits ($65), urgent care ($75) and generic drugs ($15).
Insurers won't be required to offer standardized plans on the federal marketplace, just as they aren't required to do so in most of the state-based marketplaces that offer such plans.
Offering both standardized and non-standardized plans can present a challenge for consumers, say experts. Both need to be clearly differentiated online or consumers will have no easier time comparison shopping than before, said Sabrina Corlette, research professor at Georgetown University's Center on Health Insurance Reforms who coauthored a recent report examining state efforts to offer standardized plans.
"It's really important to get the consumer shopping experience right, otherwise you might as well not bother" with standardized plans, she said.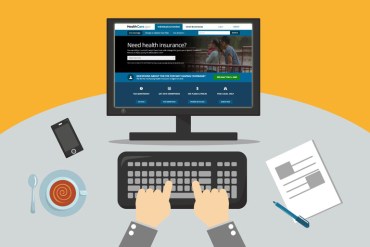 When the administration announced the simple choice plans in April, Kevin Counihan, CEO of the healthcare.gov marketplace, said the plans would "display prominently" on the website and have "clear visual cues" that would distinguish the simple choice plans from others.
A CMS official said there was no further information available at this time about how the plans will be displayed this fall.
In addition to potentially helping consumers wade through a bewildering array of options, standardized plans make it harder for insurers to design plans to be less attractive to people with expensive health care conditions, said Corlette. Insurers may be limited in their ability to make certain types of specialist care or drugs more expensive, for example.
Behavioral economics research tells us that simplifying consumer choices helps people make better ones. It makes sense that it will work with marketplace plans, too, but at this time that's an unknown.
"We don't yet know that standardized benefit design will help people make better choices and get into the plan that's right for them," Corlette said.
Please visit kffhealthnews.org/columnists to send comments or ideas for future topics for the Insuring Your Health column.