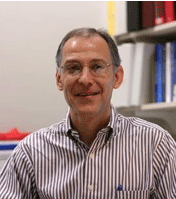 EZEKIEL EMANUEL

SPECIAL ADVISOR FOR HEALTH POLICY TO THE DIRECTOR OF WHITE HOUSE OFFICE OF MANAGEMENT AND BUDGET
Date of Birth: Sept. 6, 1957.
Education: B.A., Amherst College; M.Sc., Oxford University; M.D., Harvard Medical School; Ph.D. in political philosophy, Harvard University.
Career Path: Emanuel, an oncologist, moved to the National Institutes of Health after serving as a professor at Harvard Medical School. He became head of bioethics at NIH in 1997.
Role in Health Care Reform, 1993-1994: Emanuel was a member of President Bill Clinton's health care reform task force.
Why He's a Player: In 2008, Emanuel proposed an overhaul plan in his book, Healthcare, Guaranteed, which was well-received in many health policy circles. His boss at OMB, Peter Orszag, is a key architect of President Barack Obama's health care policy strategy. In addition, his younger brother, Rahm Emanuel, is Obama's chief of staff.
Quote: "Compared to 1993, I think we are in a different place. First, there is a widespread recognition that the problems are seriously structural and that only comprehensive reform will solve them Second, opponents of reform in 1993 are now supporters of the reform Many physicians in America were worried that this was being done without proper input. Well, nothing could be more different than the way President Obama is running that process today.
So the issue isn't, are we going to have to give something up, we are all going to have to give up something up, whether it is doctors, hospitals, insurers, pharmaceuticals, home health care agencies, something. The question is can we get to a system that is better for all of us." (Remarks at the American Medical Association National Advocacy Conference, March 11, 2009)
Read about the other 'Players'.