Starting next year, the Affordable Care Act sets maximum limits on how much consumers can be required to pay out-of-pocket annually for their medical care. But some people with high drug costs may find the limits don't protect them yet.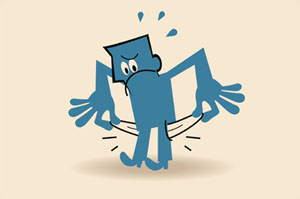 That's because the federal government is giving some health plans extra time to comply with the rules.
Under the law, the maximum amount a consumer with single coverage will pay out-of-pocket in 2014 will generally be $6,350 while a family could pay up to $12,700. Those totals include copayments and deductibles, but not premiums, and they apply only to plans that are not grandfathered under the law.
Here's the catch. Although all non-grandfathered plans will have to cap the amount that consumers pay out-of-pocket for major medical expenses, if health plans use more than one company to administer their benefits—as many do for major medical and pharmacy benefits, for example—consumers may face separate caps next year, or no cap on their pharmacy spending at all.
According to guidance from the federal government issued in February, health plans with more than one benefits administrator don't have to combine their tallies of members' out of pocket spending into one total until 2015. So a plan with a separate cap on pharmacy benefits can keep it as long as the limits don't exceed the new maximum. Plans with no drug spending limit—the norm, according to experts—don't have to cap members' out-of-pocket spending at all.
Drug costs can add up fast.
When Patrick Dee, 37, was diagnosed with brain cancer in 2009, doctors prescribed the oral chemotherapy drug Temador.
Dee, 37, worked as a pharmacist for a Knoxville, Tenn., hospital, and his health plan required that he pay 40 percent of the costs for the specialty drug , says Kate Dee, Patrick's wife. A single week's supply cost them just over $1,000 out of pocket, and doctors wanted Patrick to take the pills for a year.
"We rapidly depleted our savings," says Kate, 38.
Eventually, the hospital where Patrick was being treated agreed to absorb much of the drug's cost, and later Merck, the drug's manufacturer, covered the cost of the drug under its ACT Program, even though the family's income was higher than generally allowed in that program.
Dee finished his treatment and is no longer on chemotherapy. But Kate says the couple, who have two boys aged 8 and 6, worry how they will afford it if he needs treatment again.
"The out-of-pocket costs will be ridiculous," she says.
Next year, unless their health plan is grandfathered under the law, the family's out-of-pocket medical expenses, including drugs, will likely be capped at $12,700. The limit will kick in because their group health plan uses only one provider to administer its benefits.
For many other consumers whose health plans, contract with pharmacy benefit managers or other types of benefit administrators, however, nothing may change.
"No doubt there's a segment of patients who will benefit from the out-of-pocket maximum, and for that subset of patients they'll have to wait a year," says Mary Rosado, vice president of government affairs for Express Scripts, one of the country's largest pharmacy benefit managers, covering 100 million people in the United States.
(An exception to the new rule is for plans that use a separate provider to run their behavioral health benefits. Under the Mental Health Parity and Addiction Equity Act of 2008, health plans can't apply separate out-of-pocket maximum limits for those benefits.)
Some consumer advocates say their biggest concern is that consumers may not understand how their plan benefits work and what limits they're subject to. However, they hope health care overhaul provisions that now require health plans to provide a summary of benefits and coverage that spells out plan details should make it clear, they say.
Beyond that, "the next year is really going to be about monitoring how this impacts patients and making sure this is truly a one-year moratorium," says Erin Reidy, associate director of policy at the American Cancer Society's Cancer Action Network.
Please send comments or ideas for future topics for the Insuring Your Health column to questions@kffhealthnews.org.