Once upon a time, there were the navigators, then the in-person assisters, and the certified application counselors.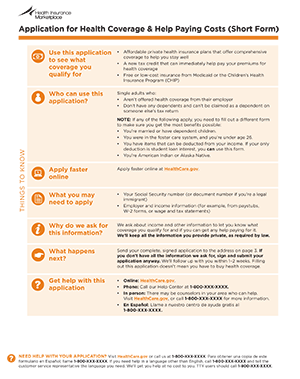 Now, add community health centers to the list of individuals and organizations available to help consumers sign up for the new health insurance marketplaces scheduled to open Oct. 1.
On Thursday, the Obama administration pledged $150 million to help community health centers provide in-person enrollment assistance to uninsured patients. There are 1,200 health centers across the country, treating about 21 million patients each year.
"Health centers have extensive experience providing eligibility assistance to patients, are providing care in communities across the nation and are well-positioned to support enrollment efforts," Health and Human Services Secretary Kathleen Sebelius said in a press release.
Health centers tend to provide care for many uninsured Americans and have long helped patients sign up for Medicaid and the Children's Health Insurance Program. Now, they'll also be helping to determine patients' eligibility for subsidies available to  individuals and families earning less than 400 percent of the federal poverty level to buy private health insurance coverage on the exchange.
About 60 percent of the patients who visit health centers are minorities, who make up a bulk of the uninsured. Many come to the centers for relatively minor problems and preventive care and are often healthy. These are exactly the sort of people the government needs to enter the insurance risk pools if premiums are to be kept low in the exchanges.
The new funds will double the resources available to community health centers for enrollment efforts. Each grantee will receive a base of approximately $50,000 to hire at least one additional full time employee who will focus exclusively on enrollment.  There are currently 4,000 community health center employees nationwide focused on enrollment— HHS hopes to nearly double that.
And this time, the administration didn't have to raid the Prevention and Public Health Fund for money to pay for outreach efforts. Funding for the program comes from money specifically allocated to community health centers in the Affordable Care Act.
A set amount of funding is available for each state, as shown in this interactive map, based on the number of community health centers in the state and their proportion of uninsured patients. Funding ranges from $22,029,348 for California down to $313,467 for North Dakota.
Community health centers have to apply for the funding and applications are due soon: May 31, 2013.