Mental health advocates are welcoming an effort by federal officials to better regulate community mental health centers, calling it a long-overdue step.
"It's important because right now community mental health centers are the only group of providers that operate in Medicare without conditions of participation. It's important for there to be standards to make sure that the program is operating efficiently," said Chuck Ingoglia at The National Council, a mental health advocacy group.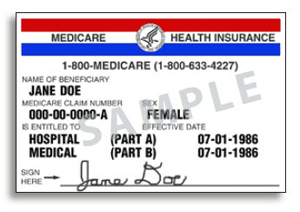 In addition, a few centers have come under scrutiny recently because of allegations of fraud and abuse. In one high-profile case, federal agents charged 20 people last October with fraud, kickbacks and money laundering and alleged that American Therapeutic Corp., a chain of mental health clinics, had illegally billed Medicare $200 million for services in Florida.
"The Office of the Inspector General and Congress have been very concerned about that," Ingoglia said.
The Centers for Medicare & Medicaid Services three weeks ago proposed rules — including qualification standards for employees, proper communications about patients' rights and treatment plans — that community mental health centers participating in a special Medicare partial hospialization program must meet for eligibility.
Under that program, patients – generally seniors with psychiatric symptoms associated with dementia and younger beneficiaries who are unable to work because of severe mental illness – receive comprehensive mental health care, such as physician services, psychiatric nursing, counseling and social services. The benefit is intended to be a less intensive alternative to inpatient hospitalization. CMS funds the service from only two types of providers – outpatient psychiatric hospitals and the community mental health centers.
In recent years, several for-profit mental health centers have sprung up almost exclusively to provide the Medicare benefit. They operate quite differently from more traditional non-profit community mental health centers, which generally receive the bulk of their reimbursement from Medicaid and other sources besides Medicare, Ingoglia said. The new rules would apply primarily to the for-profit centers.
"The current definition of community mental health centers in federal law hasn't changed since 1980, and is woefully inadequate," Ingoglia said.
States largely regulate community mental health centers, which has led to significant geographic variation. Three states – Florida, Louisiana and Texas – account for 74 percent of the total 222 centers that participate in the Medicare program, while 28 states don't have community mental health centers offering those Medicare services.
The proposed rule will make centers operate under rules similar to those for hospital-based programs, advocates say.
"This will be an important step in putting community mental health centers on some level playing field with hospital programs, so that when beneficiaries seek services they know that there are a certain basic set of standards that are going to apply to both of these types of setting," said Mark Covall, executive director of the National Association of Psychiatric Health Systems, which works with 700 mostly hospital-based behavioral health care facilities.
CMS will accept public comment on the proposed rule until Aug. 16.