The average American woman who wants two children spends roughly five years trying to get pregnant or being pregnant. She spends a much longer time – 30 years, on average – trying to avoid pregnancy, often at no small expense.
That may soon change, at least the expense part. Starting this fall, the health-care overhaul will require new  health plans to begin providing a range of preventive health services at no cost to patients. Many people, including women's health advocates and some employer groups, think contraception should be one of the required free services.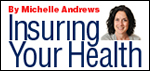 "It's basic preventive health care," says Laura Hessburg, a senior health policy adviser at the National Partnership for Women and Families. Among other health benefits, women who plan their pregnancies are more likely to get necessary prenatal care and avoid closely spaced births, which can put a strain on their bodies and their parenting skills, and may result in low-birth-weight babies.
Many health plans already cover prescription contraceptives. Twenty-seven states have laws that require some level of coverage. Improving access and coverage even further could help reduce the estimated 3 million pregnancies a year that are unplanned.
One of the reasons for unintended pregnancies is the cost of contraception, say experts. Even if a health plan covers contraceptive services, women often face hefty co-payments, ranging from $20 to $50 per month for birth control pills to several hundred dollars for a longer-acting method such as an intrauterine device.
"For young women, $40 or $50 is a lot of money," says Cecile Richards, president of Planned Parenthood Federation of America. According to Richards, it's not uncommon for young women to come to a Planned Parenthood clinic and buy three months' worth of pills rather than a year's worth, because that's all they can afford.
Experts say another important benefit of eliminating out-of-pocket costs is that it could encourage the use of more-reliable and cost-effective contraceptives, such as IUDs and hormonal implants. These methods may provide protection for several years, without relying on women to remember to take a pill or insert a device. But their higher upfront costs currently discourage many women from using them.
Not everyone agrees that contraception belongs on the list of free preventive services, however. The United States Conference of Catholic Bishops, for example, opposes it. "Preventive care should be about preventing disease," says spokeswoman Deirdre McQuade. "Fertility is not a disease to be cured, and the government should not treat it as that."
Allison Nichols says she'd be grateful for help covering her contraceptive costs. The 25-year-old owner of a natural foods store in Brooklyn pays $77 a month for her birth control pill, Ortho Tri-Cyclen Lo. There's no generic version of that pill available, and her health plan covers only generics. She has tried other pills, but they made her moody and caused weight gain. Her options now seem limited. "I'm just going to pay for it," she says.
At this point, it's unclear whether contraception will make the list of free covered preventive services. A few specific women's health services, such as mammograms, are required by the new law. But many others will be determined based on guidance from the federal Health Resources and Services Administration, and it could take up to a year for the federal agency to develop its recommendations, says Judy Waxman, vice president of health and reproductive rights for the National Women's Law Center.
Many employers support covering contraception because it ultimately saves them money: Even the priciest birth control is a lot cheaper than the $8,000-to-$11,000 price tag for an employee's prenatal and maternity care. "We don't think there's any benefit to cost-sharing on contraceptives," says Helen Darling, president of the National Business Group on Health, which represents large employers.
There are limits, however, to what the group will support. Employers shouldn't have to pay the full cost of a brand-name drug, Darling says, if there's a generic equivalent. Unless there's a medical reason for it, patients should pay the difference between the brand-name and generic versions.
A PriceWaterhouseCoopers study commissioned by NBGH estimated that the cost to health plans of providing preventive family planning services is about $40 per member annually. A typical family policy costs about $13,000 a year.
"The amount of money they're talking about is minuscule compared to overall premium costs," says Adam Sonfield, a senior public policy associate at the Guttmacher Institute.