Starting next year, the federal government will require health insurers to give millions of Americans enrolled in  Medicare Advantage plans or in policies sold in the federally run health exchange up-to-date details about which doctors are in their plans and taking new patients.
Medicare Advantage plans and most exchange plans restrict coverage to a network of doctors, hospitals and other health care providers that can change during the year. Networks can also vary among plans offered by the same insurer. So it's not always easy to figure out who's in and who's out, and many consumers have complained that their health coverage doesn't amount to much if they can't find doctors who accept their insurance.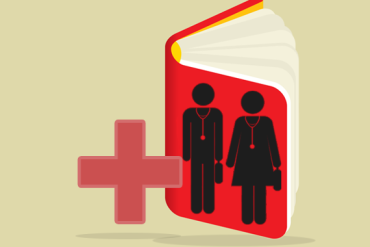 Under a rule published last month by the Centers for Medicare & Medicaid Services, Medicare Advantage plans must contact doctors and other providers every three months and update their online directories in "real time." Online directories for policies sold through healthcare.gov, the health law exchange run by the federal government in 37 states, must be updated monthly, CMS announced in a separate rule.
Inaccuracies in the Medicare Advantage directories may trigger penalties of up to $25,000 a day per beneficiary or bans on new enrollment and marketing. CMS will also use the directories to help determine whether insurers have enough doctors to meet beneficiaries' needs.
The federal exchange plans could face penalties of up to $100 per day per affected beneficiary for problems in their directories.
"Studies have shown massive error rates in these directories, including states in the federal exchanges," said Lynn Quincy, associate director for health policy at Consumers Union. "If consumers select a health plan because they believe their hospital or physician is a participating provider and it later turns out that's an error, right now they rarely have a remedy–they are stuck with that plan for the year."
"Regulators also rely on these provider directories to make assessments about network adequacy," said Quincy.  "And when provider directories include physicians who have died, moved out of state, or aren't accepting new patients, we are overstating how adequate the network is."
The administration last year announced rules designed to make sure those networks have adequate  numbers of providers. The newest rules will help guarantee that consumers get good information on those networks.
Nearly 9 million people have enrolled in plans on the federal marketplace for 2015, according to officials.
Some states running their own health exchanges, including New York and California, also require frequent directory updates.
Californians have had trouble finding doctors in their plans and others who were misled into thinking their providers were in network have been "socked with huge out-of-network bills," said California Insurance Commissioner Dave Jones, who issued an emergency regulation requiring plans to update their directories weekly.
The new Medicare Advantage rules are a response to complaints from beneficiaries and doctors about "directories including providers who are no longer contracting with the [plan], have retired from practice, have moved locations, or are deceased," CMS officials said in the notice to insurers. Some directories also list providers who are still in the plan's network but not available to new patients.
About 16 million seniors have signed up for the private Medicare Advantage plans, which are an alternative to traditional Medicare.
"We have had clients either start treatment with a doctor who doesn't stay in the network for the  whole year or think they are they are picking a plan that covered a certain doctor and then found out it did not," said Jen Tayabji, coordinator of the Champagne County Health Care Consumers' Medicare task force in central Illinois. Because most Medicare Advantage members are locked into their plans for the calendar year, she said they often don't have good alternatives when their provider networks shrink.
"It is critically important that people with Medicare have timely access to the information they need to make decisions about their care," said Medicare spokesman Raymond Thorn. "Reflecting this priority, Medicare will be requiring health plans to ensure that their online directories are up-to-date and accurate as soon as their networks change."
Medicare Advantage plans had mixed reactions to the new rules. Some are concerned about increased cost of compliance. Matt Burns, a spokesman for UnitedHealthcare, one of the largest Medicare Advantage providers, said the company was still reviewing the rules. Other companies referred questions to an industry trade association, America's Health Insurance Plans.
"It's important to keep in mind that maintenance and accuracy of online directories is a two-way street, and it is often difficult getting providers to report changes in their status in a timely manner," said the association's spokeswoman Clare Krusing.
"This is definitely the direction that we need to go to make sure the Medicare Advantage plans don't gut their networks," said Mark Thompson, executive director of the Fairfield County Medical Association, which sued UnitedHealthcare in 2013 to stop the terminations of Connecticut doctors from its Medicare Advantage plans.
Cigna's Medicare Advantage directories are updated weekly during the open enrollment period and monthly the rest of the year, said spokesman Joe Mondy.  Aetna's Medicare Advantage directories are updated nightly, six days a week, and weekly for directories from subsidiary Coventry, said spokesman Kendall Marcocci.