When Richard Crusoe was diagnosed with a rare form of soft tissue cancer called liposarcoma, the retired firefighter and his family pinned their hopes of slowing the cancer's advance on a drug that was being tested in a clinical trial.
Crusoe, then 57, was approved for the trial, and he and his wife flew from their home in Pembroke Pines, Fla., to the MD Anderson Cancer Center in Houston to get the treatment last September. But the day before he was supposed to begin the trial, researchers told the Crusoes that he wouldn't be able to participate after all. The reason: His health plan was refusing to cover his routine medical care during the trial.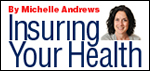 The problem wasn't the costs of the clinical trial itself: The cancer center would pay to administer the drug and analyze the results. But if Crusoe participated in the trial, his health plan would stop covering all the other doctor visits, hospital stays, tests and treatment related to treating his cancer.
The Crusoes were stunned. They appealed to his former employer, the city of Pembroke Pines. Like many large employers, the city pays its workers' health claims directly rather than buying insurance. (Because such employers often use insurance companies to administer claims, workers may not realize that the payments are coming from their employer.) More than a month later, after the family enlisted the Patient Advocate Foundation to fight on its behalf, the city relented and granted $250,000 in coverage. But by that time Crusoe had become too weak to participate in the trial. He died a few weeks later.
Crusoe's widow, Debbie, still lives in Pembroke Pines. She says it's hard to pass City Hall every day. The city honored her husband for his firefighting work, she says, but "when it comes time to save his life, they just blocked it." Daniel Rotstein, the city's human resources director, declined to comment on the case.
The new federal health law will prevent such disputes, beginning in 2014. The law requires health plans to pay the routine care costs of patients who participate in clinical trials for the prevention, detection and treatment of cancer and other life-threatening conditions.
A Loophole In The Requirement
If the trial is conducted by a doctor or hospital outside your network, the new protections don't necessarily apply.
If someone belongs to a health maintenance organization, for example, out-of-network care isn't generally covered. The law doesn't require plans to pick up the tab for routine patient care in a trial outside the plan network unless out-of-network benefits are otherwise covered.
One possible solution is for the patient's doctor to administer the drug being tested, for example, and report back to the director of the clinical trial. "In many cases, it's possible to do an on-site clinical trial, if a patient's physicians are willing," says Margie Griffin, a senior case manager at the Patient Advocate Foundation.
Routine patient care refers to the range of medical services people with a particular diagnosis might need. It includes treatment for side effects and other medical issues that might arise as a result of the trial.
Although Medicare and many private health plans already cover such costs, some plans decline to do so on the grounds that clinical trials are experimental, say experts. More than half of states require coverage of routine costs in a clinical trial, but state requirements vary. The new law sets a minimum standard.
Employers and insurers that decline to cover routine care in clinical trials are often concerned about their financial exposure. It's a legitimate concern, says Nancy Davenport-Ennis, founder and chief executive of the Patient Advocate Foundation. Patients in clinical trials are likely to have additional blood work, scans and tests, not to mention side effects that may be expensive to treat. But other plans view clinical trials in a different light. "They see it as a way to get better results at a better cost," says Davenport-Ennis.
The new law applies to all individual and group health plans, whether self-funded as at Pembroke Pines or fully insured. Plans that were in existence when the law was signed this spring and have "grandfathered" status under its provisions are exempt, but policy experts expect many of these plans to lose their special status over time.
Despite cases like Richard Crusoe's, the insurance industry generally supports coverage of routine care costs, up to a point. Clinical trials are conducted in four phases, adding more patients in each round; they are intended to answer different questions about safety, efficacy, side effects and the like. The new law covers care in all phases.
The industry supports coverage of routine care costs in late-phase clinical trials, says Susan Pisano, a spokeswoman for America's Health Insurance Plans, a trade group. However, it has concerns about covering costs during early-phase trials, she says, when researchers may be evaluating whether a drug is safe rather than testing its therapeutic value.
In addition to helping individuals get potentially life-saving treatment, advocates hope the new law will encourage broader participation in clinical trials, which are essential to developing new drugs and therapies. Nearly 20 percent of cancer patients are eligible for cancer clinical trials, for example, but fewer than 5 percent enroll, according to the American Cancer Society's Cancer Action Network. "Even the perception that costs might not be covered is enough to prevent patients from considering it," says Rebecca Kirch, the network's associate director of policy.