For many years, Ric and Jill Lathrop held their breath when the annual open enrollment period for their health insurance plan rolled around. Their two boys, now 12 and 14, have severe hemophilia, and each needs twice-weekly injections of a blood clotting replacement factor that costs roughly $250,000 per person per year. The couple lived in fear that their health plan would put a lifetime limit on their benefits.
In 2005, that's what happened. The Oshkosh, Wis., hospital where Ric Lathrop worked as an MRI technician instituted a $2 million lifetime cap on benefits for the entire family. Rather than wait for their benefits to run out, the Lathrop family relocated to Illinois, where Ric Lathrop got a job at a hospital in Peoria; along with the job came insurance without lifetime limits.
If that coverage had changed, the Lathrops might have had to move again . . . and maybe again. But the federal health-care overhaul makes further wandering unnecessary. Starting Sept. 23, the new law requires that when health plans renew their coverage for the coming year, they eliminate lifetime limits on coverage.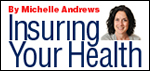 "It gives us a lot of reassurance to know our kids can have more freedom," says Jill Lathrop.
The elimination of lifetime caps on benefits is one of several provisions that will begin to take effect Sept. 23, six months after enactment of the law. Health plans don't have to implement the provisions until their next annual renewal date; since most plans begin their coverage year on Jan. 1, that's when many consumers will start to see changes.
As you sign up for coverage this fall, here's what to look for.
Extension Of Young Adult Coverage
All health plans must permit adult children to remain on their parents' plans until age 26. It makes no difference if the young adults are married or financially independent. As long as children don't have an offer of coverage from their own employer, parents can keep them on their plan.
If you want to put an adult child on your plan, you'll be given an opportunity to do so during a special enrollment period. At most companies that will coincide with open enrollment, say benefits consultants. Even if it doesn't, insurers and employers are required to notify you of the special enrollment period. Look for that notice.
Under the law, plans can't charge more for adult children than for dependents younger than 19. But they can increase the cost of family coverage overall, and many will do so, according to an employer survey released last week by the benefits consulting firm Mercer. The survey found that more than half of employers that plan to shift more costs onto employees' shoulders will do so by disproportionately increasing the cost of family coverage compared with employee-only coverage.
As part of their efforts to rein in costs, employers are also more likely than before to ask employees to verify that dependents are eligible for coverage, say experts. More than 40 percent of ineligible dependents are children younger than 19, says Karen Frost, health and welfare practice leader for human resources consultant Hewitt Associates. Often the eligibility change is part of the fallout from divorce. Children may no longer live with or be financially dependent on the parent whose insurance covered them, for example, potentially making them ineligible under plan rules. "Most of the time, employees are covering ineligible dependents because they don't know the rules" of their plan, says Frost.
This can also be true for adult children on their parents' plans.
Prohibition On Coverage Exclusions For Children With Preexisting Conditions
Employer plans can no longer refuse to cover children younger than 19 because they were born with or develop a serious medical condition. The ban on coverage exclusions also applies to new individual policies purchased for a child.
However, even though the new law allows adult children to remain on their parents' plan until age 26, once they are 19 they could be refused coverage for a preexisting condition, says Tracy Watts, a partner at Mercer.
A similar ban on coverage exclusions for adults goes into effect in 2014.
Restriction On Annual Dollar Coverage Limits
In general, employer plans can't impose annual coverage limits of less than $750,000 for "essential" health benefits, including hospital services, drugs, emergency services and maternity and newborn care. The maximum limits increase every year and they are eliminated in 2014. These limits apply to new individual policies, too.
Additional provisions take effect on or after Sept. 23 for new plans offered by employers or purchased by individuals since March 23. These include requirements that insurers:
–Cover the full cost of preventive services that have the highest recommendation of the U.S. Preventive Services Task Force.
–Allow women to see an OB-GYN without a referral.
–Do not make plan members pay higher co-payments or coinsurance for out-of-network emergency services.
For more information about the provisions that take effect for plan years beginning on or after Sept. 23, go to healthcare.gov.