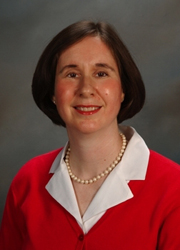 Over 16 years, Rosemary Gibson led national efforts to improve quality and safety in health care as a senior program officer at the Robert Wood Johnson Foundation. There, she was chief architect of the foundation's strategy to establish palliative care in the mainstream of the U.S. health care system. She is principal author of "The Treatment Trap: How the Overuse of Medical Care Is Wrecking Your Health, and What You Can Do About It" (Ivan R. Dee, 2010).  Gibson  is now working on a book about health care reform.
She spoke recently with Kaiser Health News correspondent Jordan Rau. This is an edited version of her comments.
Q: Much of your work has focused on medical overuse, when the potential for harm from a health care service exceeds the possible benefit. How will the Affordable Care Act affect overuse?
A: Health insurance used to be about giving patients access to providers. That's still true, but it is also about giving providers access to patients. The 32 million people estimated to be getting health insurance coverage when the law takes full effect will be exposed to overuse.
The health reform law also removes annual and lifetime caps. That can be an enormously valuable benefit to those who have a serious illness and need medical care; at the same time, it's an open invitation for health care providers, device manufacturers, pharmaceutical companies and every other health care business to increase volume and price. It's like a credit card without a credit limit. It's as if we have this tsunami, this surge of tests, procedures and medication. With health reform, we will be merely transferring the bankruptcy of individuals to the eventual bankruptcy of the federal government.
Q: You sure you want to use tsunami, given the deaths in Japan?
A: There's an estimated 8,000 deaths from the tsunami, and that toll is certainly going to increase. It's a terrible tragedy. The National Cancer Institute estimates there are 14,500 deaths every year from cancer because of radiation exposure associated with diagnostic imaging. That's just one example. In Japan at least they had a warning system; in U.S. health care we have no warning system about that potential harm of too much medical care.
Q: Proponents of the law have touted closing the so-called

doughnut hole
in Medicare Part D prescription drug coverage. Will that encourage overuse?
A: It's commonly known that so much medication use in the elderly is inappropriate and people can be harmed by it. The law certainly encourages the consumption of prescription drugs but without anybody to manage it. The health reform law has only an exceedingly modest tipping of the hat at geriatrics, but we have this huge growth in the number of people on Medicare as the baby boomers come on the program. There are very few physicians who are trained in the care of an older adult – the person who can manage this showering of medications on people. Just look at what Sen. Kent Conrad said at the White House health care summit at Blair House: his father-in-law was on 16 medications near the end of his life. He contacted a physician who dramatically reduced the number of inappropriate drugs he was taking.
Q: What about parts of the law, such as creating

accountable care organizations
, that are intended to reward value rather than quantity?
A: The health reform law is supporting pilot projects to try different ways of paying for health care. It recognizes that fee-for-service is not sustainable. Those are very important efforts, but there's going to be a long lag time between now and when we actually change payment.
Also, if we start paying on the basis of an episode of care – a set of services provided to manage a particular medical condition over a period of time – it depends on what level we set the payment. Will it build in and cement in the system the amount of overuse that already exists? Or, if it's set at a different level, it might provide some encouragement to reduce some overuse? The other issue that could come up is if we pay for episodes of care, suddenly we have a lot more episodes, particularly if we ratchet down the payment per episode. What we know in fee-for-service is if we reduce the payment per unit that creates the incentive to increase the volume.
Q: Would the

Independent Payment Advisory Board
make a difference?
A: That would be a way to at least draw a line in the sand and depoliticize it, like the process used for the military base closures. Because it would be geared to curbing growth in overall Medicare spending, that would be an enormous help. But every health care business sees that as an incursion into their revenue and they'll call it government rationing.
Q: What would be the best approach to stop overuse?
A: Track the outcomes of patient care to learn whether what we do actually helps people. If a hospital wants to perform a back surgery, then that information has to be put into a registry and in real time we track outcomes. You combine that data with everybody else doing back surgery, you track the outcomes to find out if people are actually better off. That is the only way we're going to make progress.
Q: Is there any movement to do that?
A: It was done with childhood cancer, which accounts for the progress being made in treating certain types. It's being done in cystic fibrosis.  In the pediatric world it's easier to do because there are smaller numbers and diseases are rarer, but this is where we need to go.  You could start with a defined population. If states are concerned with the costs of their state employees' health care, let's have a registry for some of these procedures for state employees or people in workers compensation programs who have back surgery. The aim is to learn what's working and apply that knowledge in real time and stop doing what doesn't work and causes more harm than good.