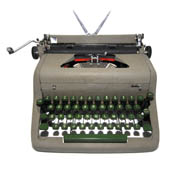 Letters to the Editor is a periodic KHN feature. We welcome all comments and will publish a selection. We will edit for space, and we require full names.
A recent story, Study: Supplemental Plans Raise Medicare Costs 22 Percent (Hancock, 1/9), drew a number of comments. Here is a sampling: 
Ross Schriftman; Horsham, Pa.
Medigap coverage causes higher utilization just like trailer parks cause tornadoes. The proposal to tax people even more that are paying own their own for private insurance to fill the giant gaps in Medicare is absurd.
Jack Bernard; Monticello, Ga.
Bruce Vladeck hits the nail on the head. Medical necessity was not reported — only increased expenditures. Provider groups and insurance companies always make the patient (consumer) out to be some crazed person seeking unnecessary care. This is a false assumption. Virtually no one goes to a doctor unless there is something wrong physically or mentally. The study would be relevant if it were proven that morbidity and mortality in two control groups were the same. Otherwise, it is just a grad student-type paper, as stated. By the way, I spent 30 years as a health care exec.
Jackie Kersh; DeLand, Fla.
I have the full pay Medigap, for which I pay nearly $250 per month, because I cannot afford any health care surprises. I live on a very limited annuity plus Social Security, and I cannot also set aside a large amount in savings against unexpected medical expenses. I am over 80, so I also can't go back to work and increase my income. I think this study is a very bad example of research that doesn't look behind the bare numbers. I have been lucky and only see my doctor about twice a year, but at my age I never know what is around the corner. 
Matthew Green, Esq.; Boca Raton, Fla.
The authors assume that 100 percent of the difference in spending is not medically necessary care. Flipping their study upside down, one could say those patients without Medigap aren't getting the care they need, are in poorer health, and will eventually have higher morbidity rates and lower mortality rates. You can't just look at cost of health care without looking at [the] outcomes. No one has yet proven how to administratively reduce spending without reducing benefits and necessary care. 
In addition, a reader offered the following comment in response to a Michelle Andrews' column, Despite Health Law's Protections, Many Consumers May Be 'Underinsured' (12/31/13). 
Robert A. Jensen, Oklahoma City, Okla.
The whole topic of high deductibles is as complicated as insurance itself. … In fact, like premium subsidies, there is a sliding scale of household income that gives both high premium support and lower deductibles based on household income. …  It is unhelpful to list only the deductible of the highest income earners and fail to point out the sliding scale of deductibles given to the lowest earners. 
Here's a question another reader raised in regarding the story, One Texan Weighs Obamacare Options: High Deductible Vs. 'Huge Fear' (Feibel, 12/26/13).
Susan Patrick; Keller, Texas
Most plans offered on the marketplace are less generous than employer-sponsored health insurance, but it should be noted that they cost a LOT less than typical employer-sponsored plans. (It's just that most people don't realize how much employers kick in.) From what I see online, the gold-platinum plans are comparable to employer plans in both benefits and cost – for a family with parents in their 40s. Is so much of the sticker shock because people just don't know the total cost of "good" health insurance?
Another reader had this to say about the story, Nearly A Quarter Of Health Marketplace Enrollees Are Young Adults (Galewitz, 1/13).
Ralph L. Morocco, Jr.; Omaha, Neb.
Regarding the apparent "disappointment" that 18-34 year-olds represent only 25 percent of enrollment on the insurance exchanges, I find this curious. This population group represents only 27 percent of the under 65 U.S. 2012 population. And, given that those from 18-26 can remain on a parent's health plan, and many of those in the younger part of this range do so, it strikes me the enrollment is about in line with what should be expected.