The Patient-Centered Outcomes Research Institute (PCORI) — created by the health law to help determine the most effective medical treatments — released its draft priorities and research agenda on Monday, but it did not single out any specific diseases, treatments or procedures to study.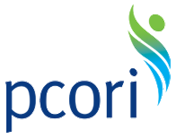 Instead, the nongovernmental institute that will oversee billions in research funding  "specifies a set of questions and topics" in five broad categories. Those are: comparing various medical options, improving the health care system, improving communication of research findings to patients and clinicians, addressing health disparities and finding ways to improve research methods.
Although comparative effectiveness research has been around for a long time, the new panel has drawn opposition from some Republican lawmakers who fear it will be used to ration care. By not naming specifics, PCORI sidesteps controversy that might arise from selecting certain diseases or treatments, but not others.  Rather than PCORI deciding up front which diseases or treatments deserve top priority, researchers will submit questions they want to answer in their funding applications.  Still, PCORI  will ultimately need to select which research projects to finance.
"If they get 1,000 grants submitted on 400 different topics, who is going to make the decision on, say, whether they should fund a project on low back pain, but not one on multiple sclerosis?" asks Robert Dubois, chief science officer for the National Pharmaceutical Council, a policy research group funded by the drug industry.
The draft agenda is open for public comment through March 15, before a final version is adopted.
Dubois says the thematic approach taken by PCORI will lend itself to one of the institutes' goals – creating a self-sustaining and robust research environment. But he says a portion of the  funding should be directed "toward actual, unanswered clinical questions."
PCORI board member Arnold Epstein said in an interview that the panel's priorities are to get patients involved from the beginning and to fund research that incorporates solid scientific methods and helps shed light into areas where "there are knowledge gaps."
"We hope that over time we'll be able to demonstrate that we've provided information that helps patients and doctors make decisions," says Epstein, chairman of the Department of Health Policy and Management at Harvard University School of Public Health.
Under the health law, PCORI will have an estimated $3 billion over the next decade to help fund and oversee such  "comparative effectiveness" research, which supporters say can transform medical care by helping determine the best approach to a particular illness. Challenges facing such research abound, from political controversy to the difficulty of translating research findings into changes in medical practice.
The law specified that the institute's 21-member board comprise a broad cross-section of health-care stakeholders, including representatives of drug and device makers, insurers, consumers, researchers and government agencies.
It is funded in part by a new $1 to $2 per-person annual fee on Medicare and most health insurance policies, and the law prohibits its findings from being "construed as mandates for practice guidelines, coverage recommendations, payment, or policy recommendations."
During the public comment period, PCORI  hold will a series of focus groups and sponsor a national forum on Feb. 27 in Washington, DC.