Supporters and critics of the Affordable Care Act seem to agree on at least one thing: Allowing young adults to stay on their parents' health plans until they reach age 26 is a smart move. The change, which took effect in the fall of 2010, has resulted in more than 3 million young people gaining health insurance.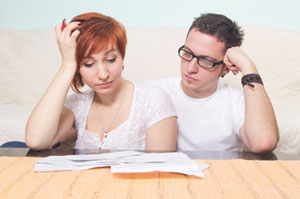 Starting next year, young adults will have more options for coverage in addition to their parents' plans. But despite the expanded choices, some may continue to face problems commonly associated with their age group—coverage for mental health issues, substance abuse and maternity care.  
A recent study illustrated the extent to which young people may previously have had difficulty obtaining care. It found that those who enrolled in their parents' plan after the health law passed were more likely to have claims for maternity, mental health and substance abuse services than adult children who were already covered by their parents' plans. Experts note that adult children who joined their parents' plans may have had unmet treatment needs before they had the option to join Mom and Dad's plan. Individual health plans they might have applied for typically refuse to cover people with preexisting conditions. They also generally don't cover maternity care.
The study, published by the Employee Benefit Research Institute, examined the 2011 claims of one large employer that covered more than 200,000 workers and their family members. Before the health law provision went into effect, unmarried student dependents could remain on the worker's coverage until age 23, but most non-students had to find other insurance after they turned 19.
The EBRI study found that nearly 700 young adults enrolled in their parents' plan after the health law was passed. The average health-care spending for those adult children was $2,866 in 2011, 15 percent higher than spending by dependents who were already on their parents' plan. This newly enrolled group was also more likely to have costs related to pregnancy, mental health and substance abuse than their peers.
Next year, health plans will no longer be able to turn people down because they have preexisting medical conditions. This will free young people to shop around for individual coverage on state-based exchanges or the private market if they don't want to stay on their folks' plan. All non-grandfathered individual and small-group plans will have to cover 10 "essential health benefits," including maternity and newborn care and mental health and substance abuse services.
In addition to the comprehensive plans available on the exchanges, young people up to age 30 will have the option of choosing a catastrophic plan there. The plan will cover preventive services without any cost sharing as well as three primary care doctor visits. The plan covers the essential health benefits, though only after a $6,350 deductible is met. 
Despite such requirements, some coverage isn't assured. For example, employers in the large-group market don't have to cover the essential health benefits. Young women enrolled in such plans might find themselves without maternity coverage if they become pregnant. The Pregnancy Discrimination Act of 1978 requires employers with 15 or more workers that offer insurance to cover maternity care. But the law doesn't cover dependent children. Dan Priga, who heads the performance audit group at human resources consultant Mercer, estimated that roughly 70 percent of self-funded employers who pay their workers' claims directly don't offer maternity coverage for dependent children. 
Medicaid may be an option for some of these women. The joint state-federal health program for low-income people generally provides coverage for pregnant women with incomes up to 185 percent of the federal poverty level. By counting a pregnant woman as a household of two, that ceiling is $28,693 in 2013.
If she meets income requirements, the Medicaid program can also "wrap around" a young woman's parents' policy and provide maternity coverage her parents' plan lacks, says Karen Davenport, director of health policy at the National Women's Law Center. "It's not necessarily a seamless, easy thing to do," says Davenport, "but it would cover the gaps."
Potential gaps in mental health and substance abuse coverage under the health law are addressed to a large degree by the Mental Health Parity and Addiction Equity Act of 2008, experts agree. The law requires employers with more than 50 workers to ensure that patient costs and coverage for mental health and substance abuse services are equivalent to those of other covered medical services. Providers are awaiting final federal regulation on implementation of that law.
But there's a catch: Many mental health counselors and addiction specialists who provide outpatient services don't participate in any health insurance plans. So even though a health plan may offer coverage, some people must pay out of pocket for their care.
For example, up to half of physicians who specialize in treating addiction don't take insurance, estimates Stuart Gitlow, president of the American Society of Addiction Medicine and a psychiatrist in private practice.
"I could get more money by taking insurance, but I'd also have greater expenses," he says.
Insurance coverage does make a difference in inpatient care, says Gitlow, such as when someone enters a facility to go through a process of detox and rehab.
But most people with addiction problems don't require that level of care, he says.
This article was produced by Kaiser Health News with support from The SCAN Foundation.
Please send comments or ideas for future topics for the Insuring Your Health column to questions@kffhealthnews.org.