Medicaid was created in 1965 as a program for the poor. Today, it helps 74 million people — more than 1 of every 5 people in the U.S. You or someone you know likely benefits.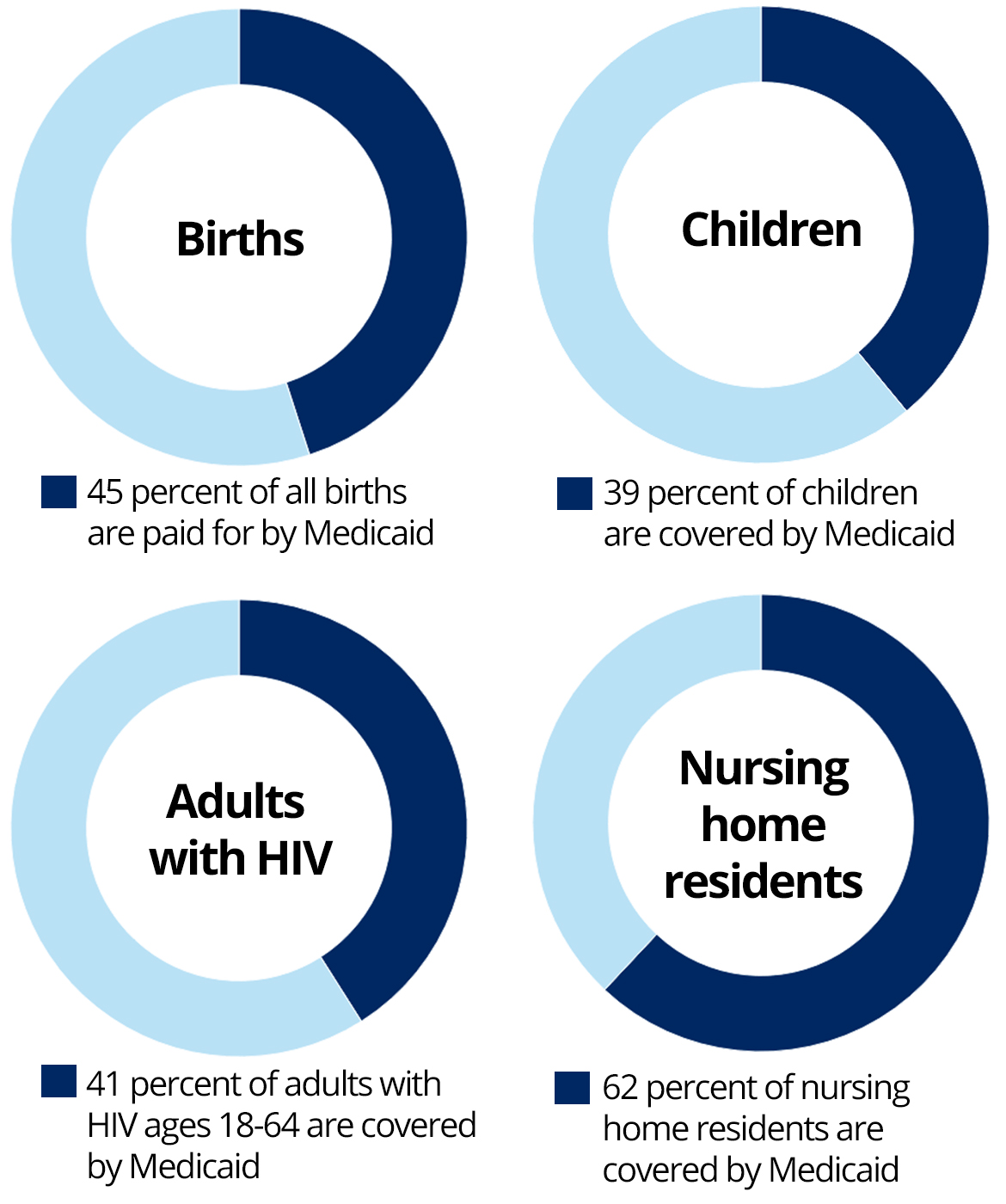 Sources: George Washington University study/Women's Health Issues journal, The Kaiser Family Foundation
---
Big School Booster
Medicaid paid for nearly $4 billion in school-based health care services in 2015.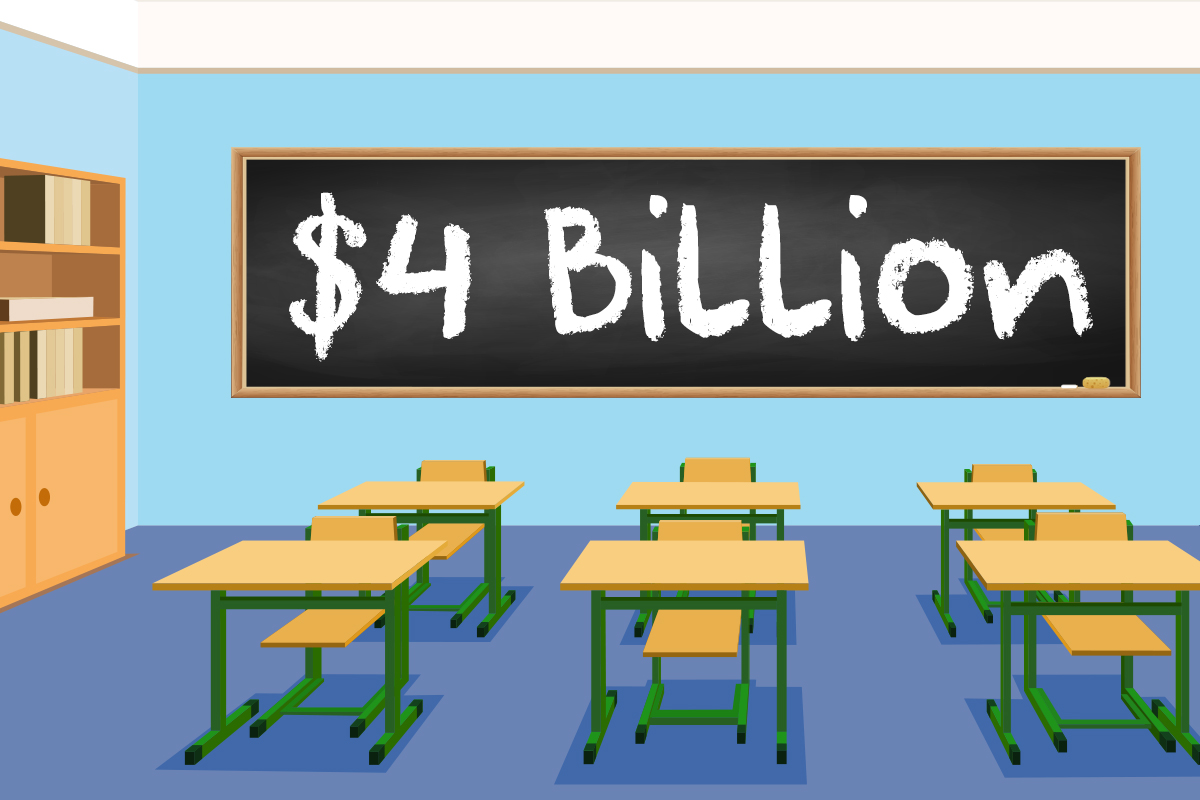 Source: Center on Budget and Policy Priorities
---
Dependent Children
Medicaid aimed, at its start, to insure healthy children and pregnant women. Children are still the largest demographic group served. How Medicaid coverage breaks down: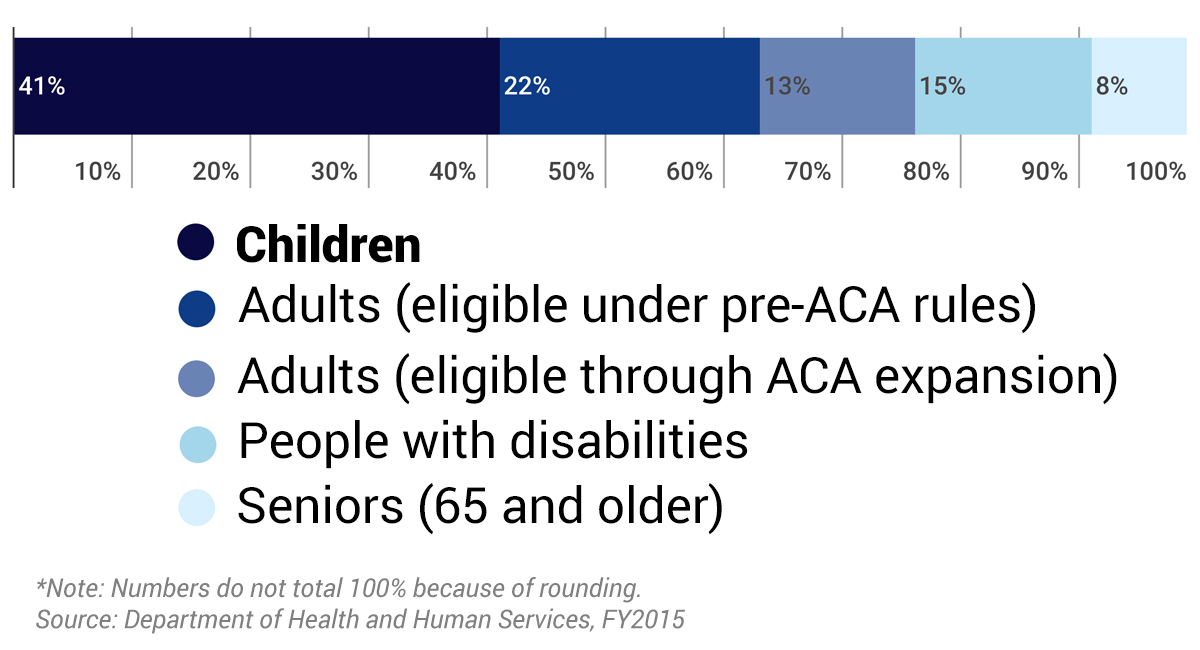 ---
Where The Money Goes
But a look at who benefits from Medicaid spending shows a different story.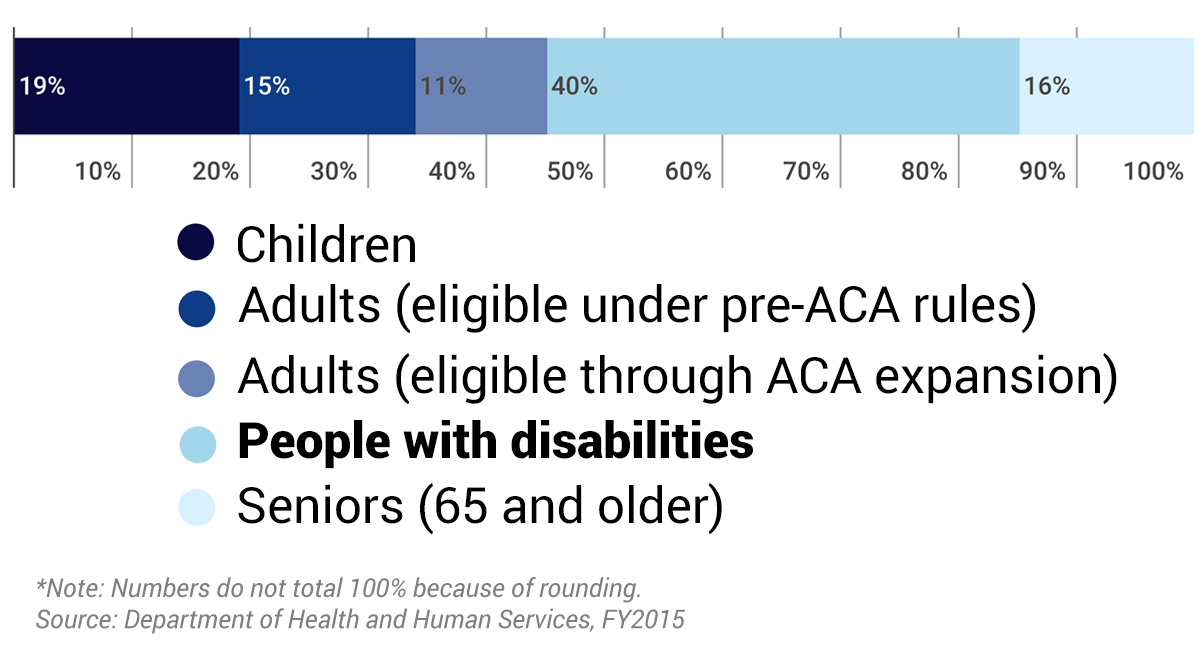 ---
Sustaining Livelihoods
About 60 percent of non-disabled Medicaid adult enrollees have a job.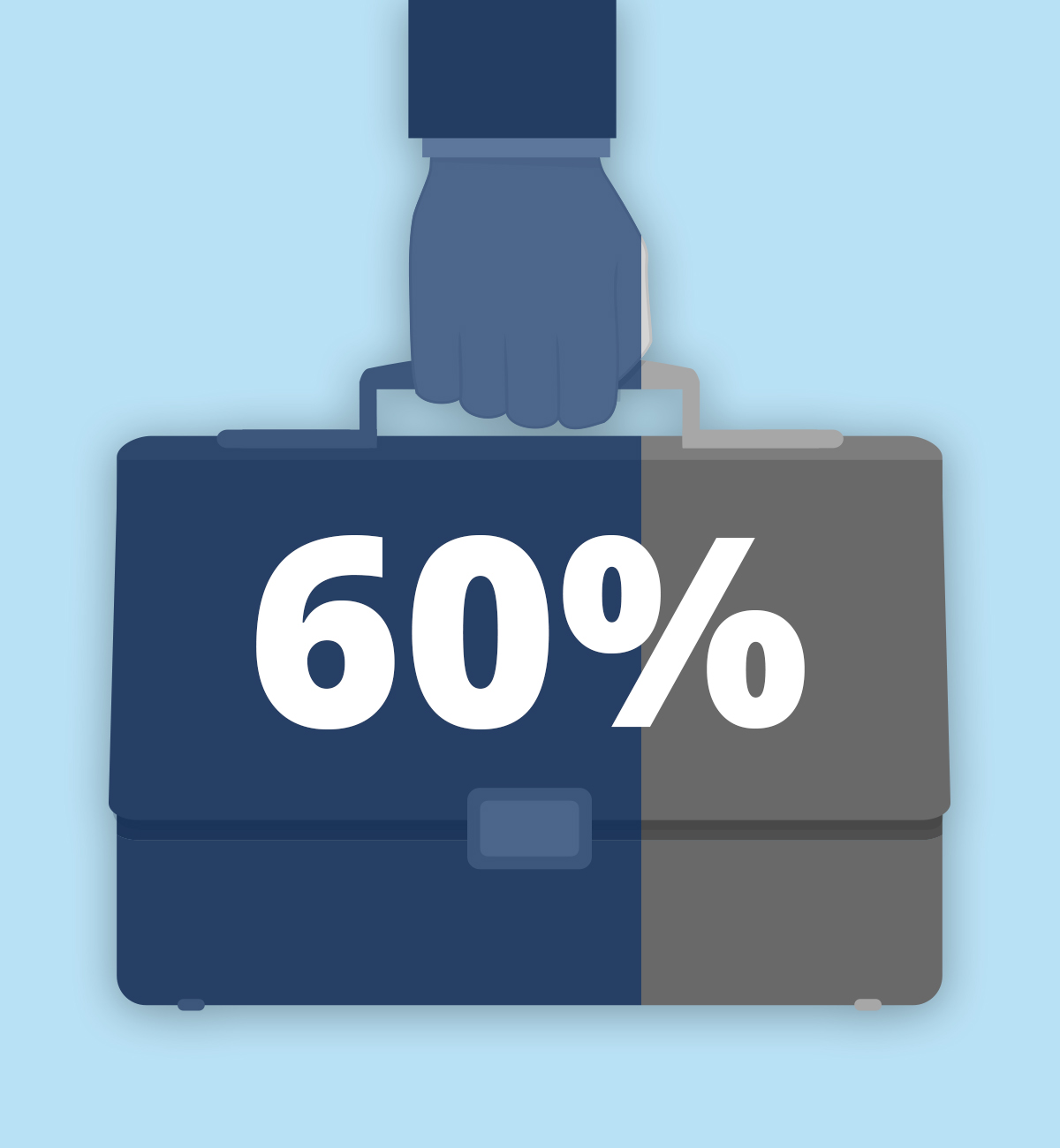 Source: The Kaiser Family Foundation
---
---
Balance For Mental Health
Medicaid is the single-largest payer for mental health services in the U.S. and increasingly picks up the bill for substance abuse treatment.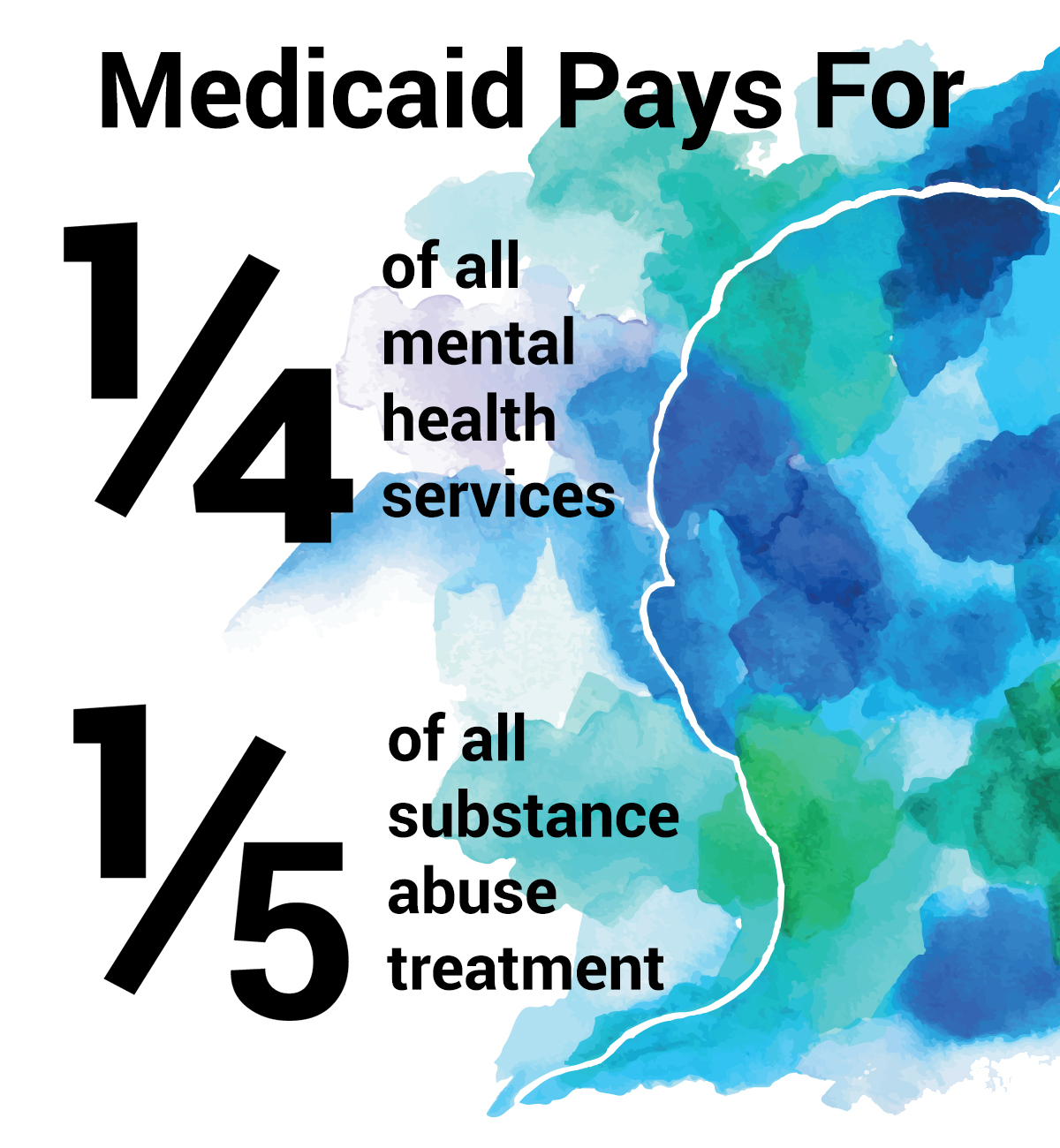 Source: Medicaid and CHIP Payment and Access Commission, 2015 data
---
Academic Achievement
Many adults under age 65 receiving Medicaid are well-educated.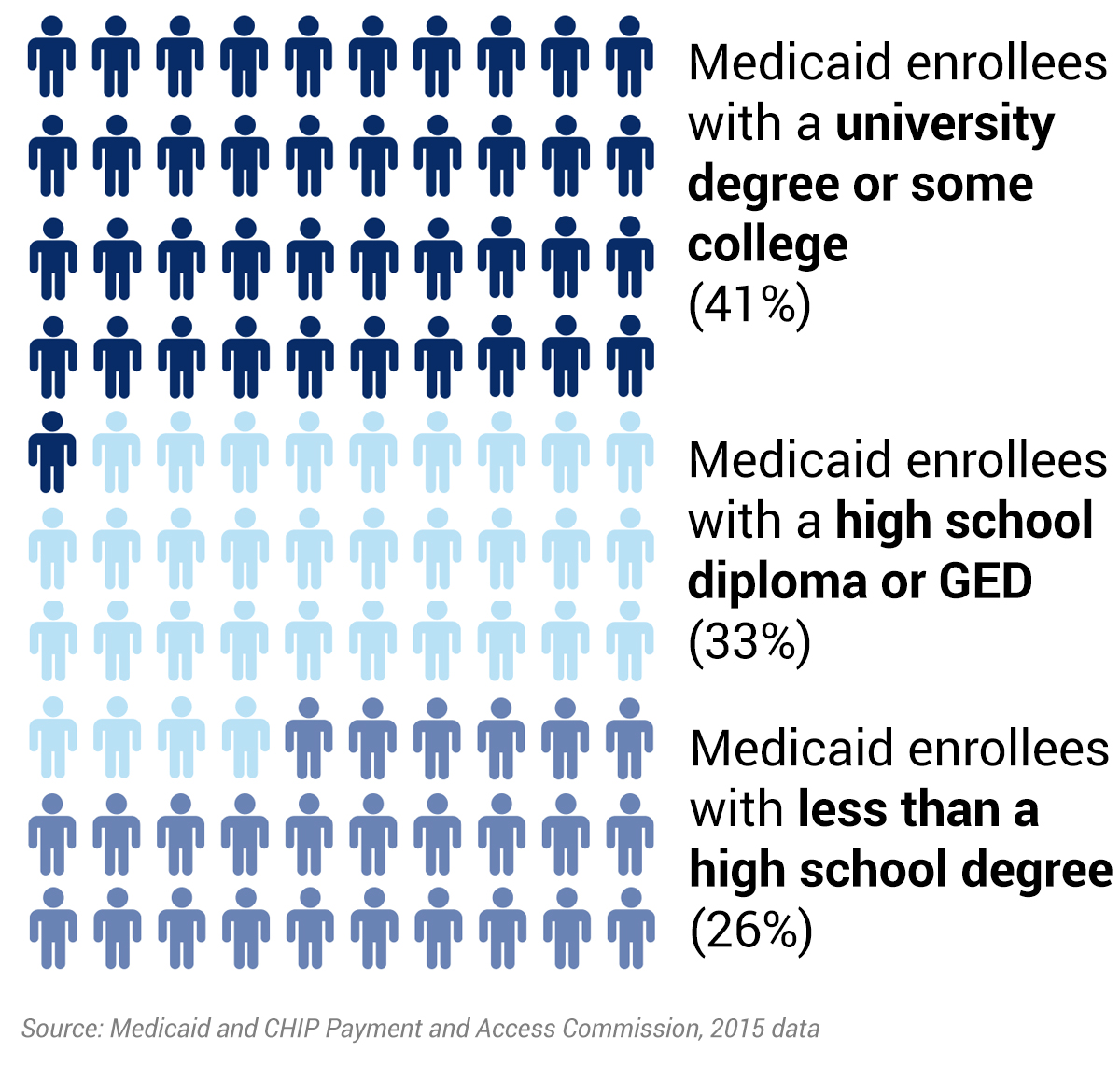 ---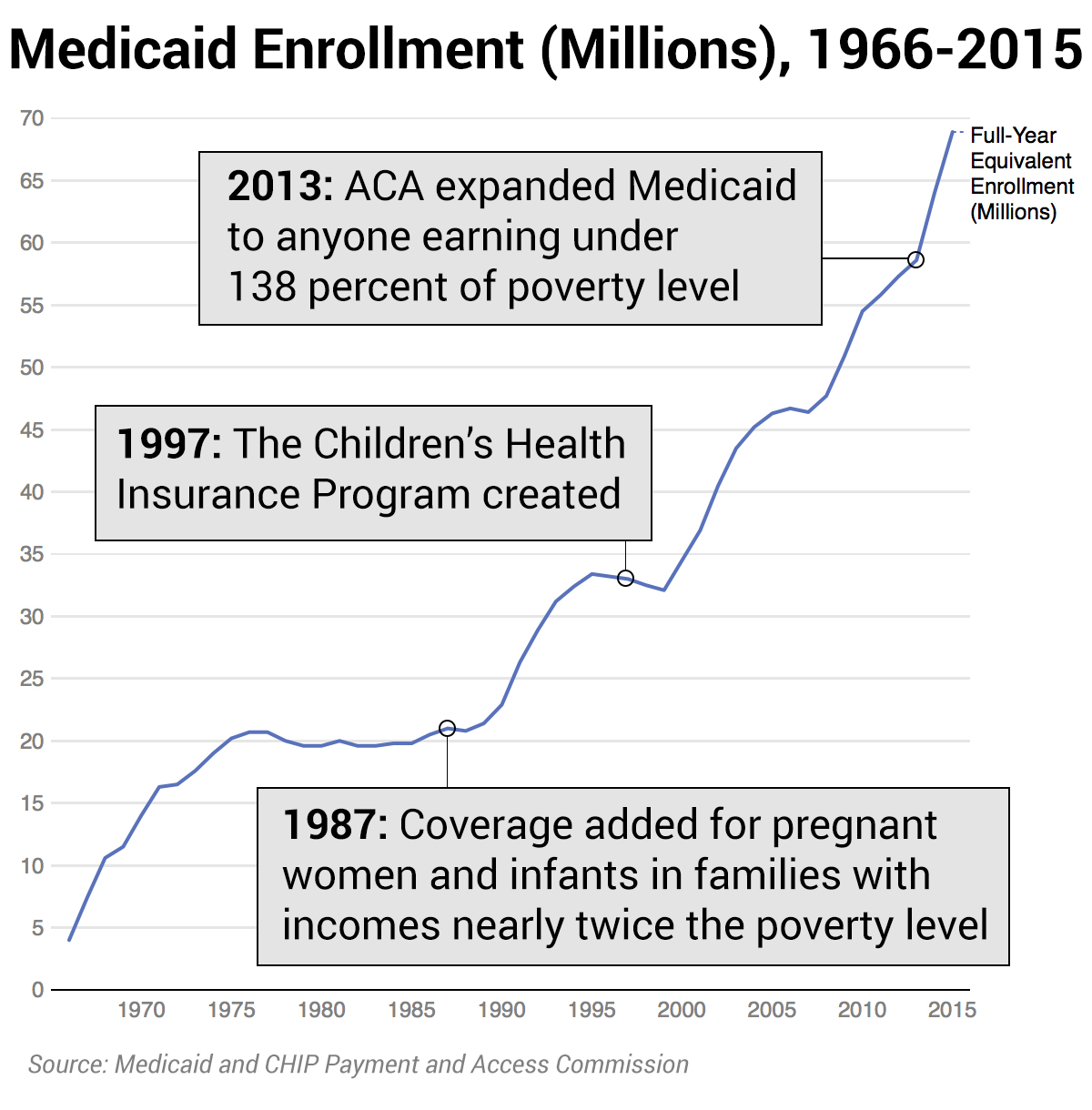 ---
Coverage Forecast
Most Medicaid enrollees churn in and out of the program every few years, depending on their circumstances. Odds are 1 in 4 you might need this safety at some point over the year.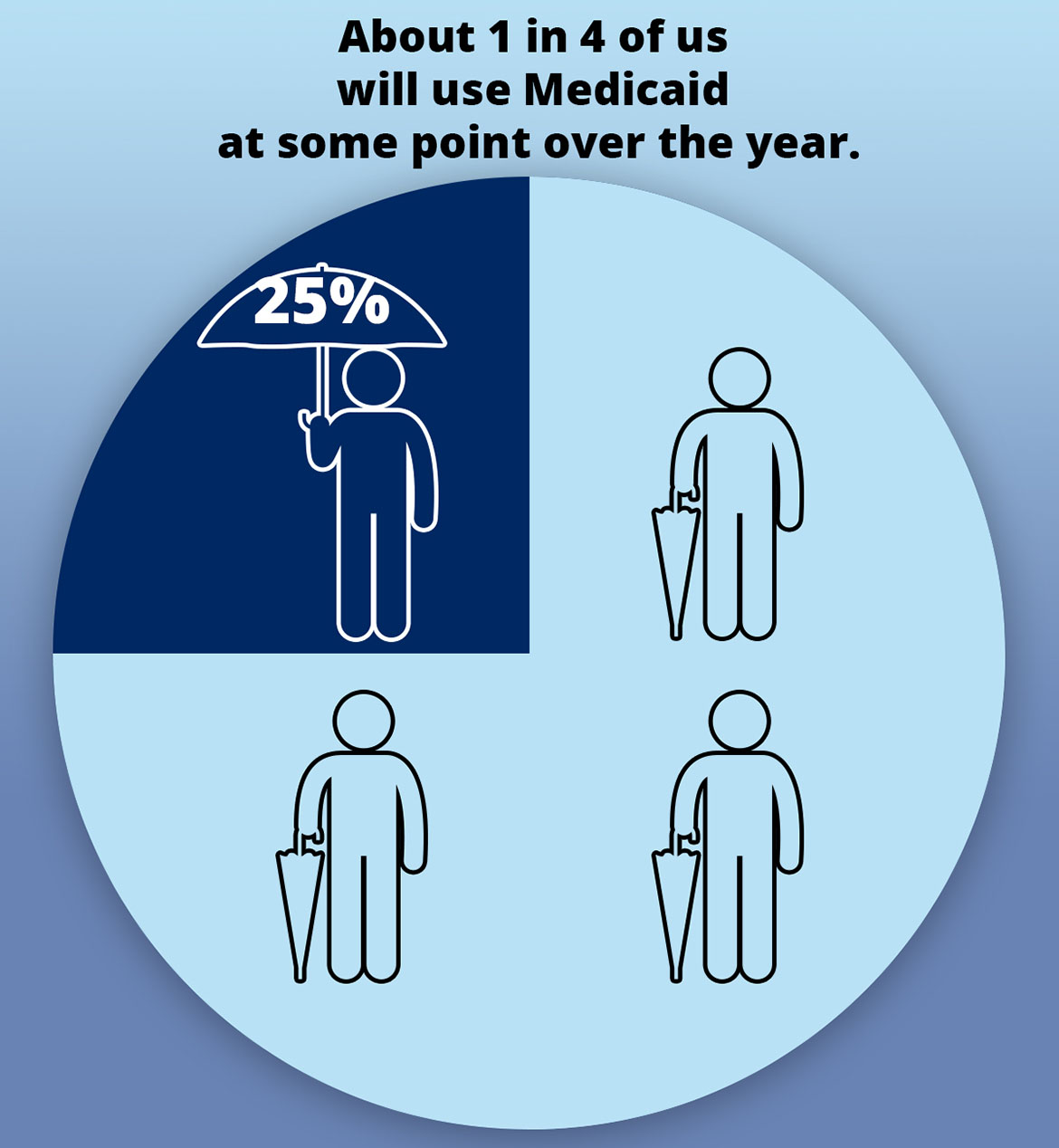 Editor's Note: If you would like to republish these graphics, please contact KHNWeb@kff.org to discuss licensing details.