"It's President Biden who is proposing to cut Medicare Advantage."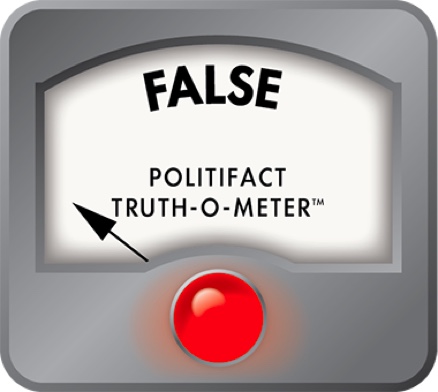 Sen. Tom Cotton (R-Ark.) in a tweet on February 6, 2023
More than 60 million people rely on Medicare for health coverage, and raising the alarm about potential cuts to the program is a perennial talking point among both Republicans and Democrats.
On Feb. 6, Sen. Tom Cotton (R-Ark.) took a swing at President Joe Biden on Twitter after Biden tweeted that House Republicans were threatening to cut Social Security and Medicare.
"It's President Biden who is proposing to cut Medicare Advantage, a program used by almost 4 in 10 Arkansas seniors," Cotton wrote.
It wasn't clear from Cotton's tweet which Biden proposal he was referring to, and his office did not respond to requests for comment.
Medicare Advantage policies, administered through Medicare-approved private insurance companies, bundle the traditional Medicare program's separate hospital, medical, and prescription drug coverage into one plan.
The plans are optional and can lower out-of-pocket costs while offering other benefits, including vision and dental services, that are not included in the original Medicare program.
About 28 million people, or nearly half of those eligible for Medicare, were enrolled in Medicare Advantage plans in 2022, according to KFF.
The Centers for Medicare & Medicaid Services recently announced two proposed changes that could affect Medicare Advantage insurers:
One is a rule change, set to take effect April 3, that's intended to increase the government's ability to audit Medicare Advantage plans and recover past overpayments.
The other is an annual update that would modify Medicare Advantage's risk adjustment model, which determines how much the government pays insurers for beneficiaries' reported health conditions.
Health care policy experts said it is most likely that Cotton's tweet was referring to the rule change intended to increase the government's ability to recover overpayments.
The rule change would return billions of dollars to the federal government and is likely to reduce private insurers' profits, though experts say the reductions would be minimal compared with overall spending.
Those companies might, in turn, increase enrollees' out-of-pocket costs or reduce benefits, experts said. But it is unclear if that will happen.
Meanwhile, the second change — an annual update to the rates paid to Medicare Advantage insurers — will reduce payments to Medicare Advantage insurers. But the reductions will be offset by other program modifications that are projected to yield a 1% increase in Medicare Advantage spending per person in 2024.
A group that lobbies for Medicare Advantage plans sent a memo to lawmakers that said proposed changes would affect 30 million beneficiaries, Politico reported.
What Is the Proposed Rule Change to Medicare Advantage?
The federal government pays private insurance companies for Medicare Advantage per patient, making adjustments to the amounts based on the health of a beneficiary.
The sicker a Medicare Advantage patient is, the more money a private insurer will receive from the federal government to cover the cost of care. Experts said there's been a longtime concern that Medicare Advantage insurers have a financial incentive to identify preexisting conditions among enrollees.
Auditors from the federal government review medical files to confirm whether patients have the diseases that their private insurers listed, KHN has reported. These audits showed that private insurers had listed conditions for patients that could not be verified, resulting in millions of dollars of overpayments to Medicare Advantage insurers.
When overpayments are identified, private insurers must pay back the difference to the federal government.
The administrative rule change that would allow the government to recoup overpayments is a new version of a rule proposed in 2018, under the Trump administration. The final rule comes after the government spent years determining how to identify and recover overpayments, experts said.
"The essence of this rule is to set up procedures whereby the Medicare program can recoup the overcharge," said Joseph Antos, a health policy expert at the American Enterprise Institute, a conservative-leaning think tank.
From 2023 through 2032, estimates show, the federal government will recover $4.7 billion in overpayments from major insurance companies including Humana, UnitedHealthcare, and Aetna. That money represents about one-fifth of 1% of federal payments to Medicare Advantage plans during that period, according to Dara Corrigan, director of Medicare's Center for Program Integrity.
Though the rule change is expected to reduce private health insurance companies' revenues from Medicare Advantage plans, the Department of Health and Human Services doesn't consider that to be a "cut."
"Auditing plans and recouping funds puts money back in the Medicare trust funds when big insurance companies get caught taking advantage of the Medicare program," Kamara Jones, a spokesperson for the department, told PolitiFact. This is about "holding our seniors' health care to the standard they deserve."
CMS is also required by law to ensure accurate payments and prevent fraud, waste, and abuse.
Experts said they would not characterize the rule change as a "cut."
The federal government is attempting to avoid paying more than it should, said Paul Ginsburg, a senior fellow at the University of Southern California Schaeffer Center for Health Policy and Economics. "To me, that is simply running the program better and more efficiently to protect the integrity of the federal funds being used for it."
How Will Enrollees Be Affected?
It's difficult to determine whether Medicare Advantage enrollees will feel the rule changes.
"My read of the evidence is that reductions in payments to Medicare Advantage plans are largely borne by the plans themselves, either through lower profits or cost reductions," said Matthew Fiedler, a senior fellow with the University of Southern California-Brookings Schaeffer Initiative for Health Policy.
A 2022 analysis from Avalere, a health care consulting company, found that the rule change could result in beneficiaries facing higher costs or fewer plan options or benefits.
Because private insurers' profits will be reduced, companies could pass along those costs to enrollees in small ways, including slight increases in insurance premiums or out-of-pocket costs and, in some cases, fewer benefits, the American Enterprise Institute's Antos said.
Antos said he did not expect drastic cost increases or benefit reductions that would encourage enrollees to turn to non-Medicare Advantage plans.
CMS estimated that the other proposed 2024 updates to the way Medicare Advantage insurers will be paid will result in about a 3% reduction in payments to Medicare Advantage insurers in 2024. But the agency said that other modifications to the Medicare Advantage program would offset that reduction and yield a 1% increase in spending per person in 2024.
An insurers' lobbying group said CMS did not provide adequate information about how it arrived at the 1% figure. "Consequently, there is no way to validate the accuracy" of that estimate, a spokesperson said.
The proposed 2024 adjustments are not a cut, but are part of "the routine annual process of implementing the law as far as how Medicare Advantage plans are paid," USC's Ginsburg said.
Our Ruling
Cotton said, "It's President Biden who is proposing to cut Medicare Advantage."
Experts said Cotton likely was referring to a recent rule change that allows the government to recover overpayments to insurers and is expected to reduce insurers' profits. Those companies might, in turn, raise enrollees' out-of-pocket costs or reduce benefits. It is unclear whether that will happen.
Another proposed change, an annual update to the rates paid to Medicare Advantage insurers, will reduce payments to insurers. But reductions will be offset by other changes that are expected to yield a 1% increase in payments to insurers per person in 2024.
Experts say it's inaccurate to characterize the changes as a "cut" to Medicare Advantage. We rate it False.
PolitiFact researcher Caryn Baird contributed to this report.
Sources
Tweet by Sen. Tom Cotton, Feb. 6, 2023
Federal Register, "Medicare and Medicaid Programs; Policy and Technical Changes to the Medicare Advantage, Medicare Prescription Drug Benefit, Program of All-Inclusive Care for the Elderly (PACE), Medicaid Fee-for-Service, and Medicaid Managed Care Programs for Years 2020 and 2021," Feb. 1, 2023 
The New York Times, "New Medicare Rule Aims to Take Back $4.7 Billion From Insurers, Jan. 30, 2023
Avalere, "Overview and Implications of CMS' Proposed Changes to MA RADV," Aug. 23, 2022
Axios, "Biden Administration Seeks to Recoup $4.7 Billion From Medicare Advantage Plans," Jan. 30, 2023
KHN, "CMS Signals That Medicare Advantage Payments Will Decline in 2024," Feb. 2, 2023 
KFF, "Medicare Advantage 2023 Spotlight: First Look," Nov. 10, 2022
KFF, "What to Know About Medicare Spending and Financing," Jan. 19, 2023
Stat, "Biden Administration Floats Major 2024 Pay Cut for Medicare Advantage Plans," Feb. 1, 2023
Fierce Healthcare, "Proposed Changes to Medicare Advantage Audits Could Put Insurers on the Hook for Billions," Oct. 29, 2018
Centers for Medicare & Medicaid Services, "Medicare Learning Network Fact Sheet," accessed Feb. 9, 2023
NPR, "Hidden Audits Reveal Millions in Overcharges by Medicare Advantage Plans," Nov. 21, 2022
KHN, "Medicare Failed to Recover up to $125 Million in Overpayments, Records Show," Jan. 6, 2017
Fierce Healthcare, "Medicare Advantage Plans Lose Out in Final RADV Audit Rule That Ditches Fee-for-Service Adjuster," Jan. 30, 2023
Interview with Joseph Antos, senior fellow and Wilson H. Taylor scholar in health care and retirement policy at the American Enterprise Institute, Feb. 9, 2023
Interview with Matthew Fiedler, senior fellow with the University of Southern California-Brookings Schaeffer Initiative for Health Policy, Feb. 9, 2023
Statement from  Kamara Jones, U.S. Department of Health and Human Services spokesperson, Feb. 9, 2023
Interview with Jeannie Fuglesten Biniek, associate director of the Program for Medicare policy at KFF, Feb. 9, 2023
Interview with Bowen Garrett, senior fellow in the Health Policy Center at the Urban Institute, Feb. 9, 2023
Interview with Paul Ginsburg, senior fellow at the University of Southern California Schaeffer Center for Health Policy and Economics and a professor of health policy at the University of Southern California Price School of Public Policy, Feb. 9, 2023
Centers for Public Integrity, "Medicare Advantage Audits Reveal Pervasive Overcharges," Aug. 29, 2016
Assistant Secretary for Planning and Evaluation, "Medicare Beneficiary Enrollment Trends and Demographic Characteristics," published March 2022 
KFF, "A Snapshot of Sources of Coverage Among Medicare Beneficiaries in 2018," March 23, 2021
Centers for Medicare & Medicaid Services, "Medicare Advantage Risk Adjustment Data Validation Final Rule (CMS-4185-F2) Fact Sheet," Jan. 30, 2023
Centers for Medicare & Medicaid Services, "Advance Notice of Methodological Changes for Calendar Year (CY) 2024 for Medicare Advantage (MA) Capitation Rates and Part C and Part D Payment Policies," Feb. 1, 2023
Centers for Medicare & Medicaid Services, "What's a Medicare Advantage Plan?" published April 2015
Medicare.gov, "Things to Know About Medicare Advantage Plans," accessed Feb. 14, 2023
Social Security Administration, Social Security Act: "Contracts With Medicare+Choice Organization," Sec. 1857, accessed Feb. 14, 2023
Social Security Administration, Social Security Act: "Medicare and Medicaid Program Integrity Provisions," Sec. 1128J, accessed Feb. 14, 2023
Social Security Administration, Social Security Act: "Contracts With Medicare Choice Organization," Sec. 1859, accessed Feb. 14, 2023
Politico, "GOP Tries to Flip the Medicare Script," Feb. 8, 2023