Consumer Reports calls it "junk health insurance." A California regulator described them as "skeleton policies." To an expert from the American Cancer Society, they "are a perfect example of why health care reform is so crucial."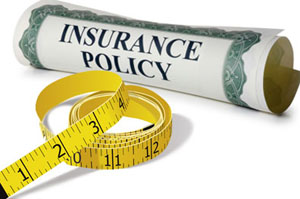 They are bare-bones health plans, and critics say they could leave consumers who become seriously ill on the hook for tens ofthousands of dollars in medical costs. The Affordable Care Act was supposed to do away with them.
"The good news is that these plans will be a thing of the past in 2014," Steve Larsen, then a high-ranking Department of Health and Human Services official, told reporters two years ago.
The law did outlaw so-called "mini-med" plans, which cap annual benefits at, say, $2,000 even though the average hospital stay costs $14,000. But now a new type of bare-bones policy may take their place.
Consumer advocates, employers and insurers say that unless regulators move to block them at the last minute, plans with limited benefits may continue to be offered by some large businesses, especially those with low-paid workers such as restaurant chains and retailers.
Proposed and final rules issued this spring surprised many by failing to bar large employers from offering insurance policies that could exclude benefits such as hospitalization.
Offering bare-bones policies may result in some fines, but that expense could be less than the cost of offering traditional medical coverage.
For large employers, "the feds imposed no minimum standard on how skimpy that coverage can be other than to say, in essence, it's got to be more robust than a dental plan or a vision plan," said Ed Fensholt, a senior vice president at insurance broker Lockton Companies. "We had customers looking at offering some relatively inexpensive and skimpy plan designs to satisfy the individual mandate at modest cost."
Employers Showing Interest
"There is a lot of interest" from retailers and others that have offered limited-benefit plans in the past, said Joan Smyth, a partner with benefits consultant Mercer. She's gotten so many inquiries since the Wall Street Journal reported on the issue in late May that limited benefit plans are "my favorite topic," she joked.
Such plans were typically offered because some insurance was seen as better than none — and the premium costs for both employers and workers were far lower than for traditional coverage.
This summer, the Obama administration gave businesses with 50 or more employees another year, until 2015, to comply with the requirement that they offer insurance or pay a fine.
"Some of the pressure was taken off because of the announcement" to delay the employer mandate, said Neil Trautwein, employee benefits policy counsel at the National Retail Federation, a trade group. "But I think you will continue to see employers in many industries … carefully calculate their strategy for compliance," in part by considering skinny plans. "As always, the interest is to limit cost increases."
Officials for McDonald's, Ruby Tuesday, Darden Restaurants and other large employers that have offered mini-med coverage in the past declined to comment or did not respond to questions about their plans.
Small Businesses Barred
The bare-bones plans cannot be offered to small businesses with fewer than 50 workers, or to individuals buying coverage through new online marketplaces that open for enrollment Oct. 1. But benefit experts expect some larger firms that buy outside the marketplaces or that self-insure to consider them. 
The Obama administration says that workers offered such coverage may qualify to shop in the marketplaces and to buy subsidized plans.
"Individuals who are not already offered quality, affordable health care can enter into the marketplaces and choose a health insurance option that works for them," said Sabrina Siddiqui, spokeswoman for the Treasury Department.  
About 2 million Americans are covered by limited benefit mini-med insurance policies, many of which were issued by Aetna and Cigna.
Asked whether Cigna will offer new versions next year, a company spokesman said, "We are currently evaluating the types of plan designs that will meet the needs of employers and employees." Aetna spokesman Matt Wiggin said the insurer is "still assessing" customer needs.
Skimpy insurance under the Affordable Care Act won't be quite the same as it is now. Under the new rules, capping the dollar value of annual benefits isn't allowed, but excluding entire categories from coverage – such as hospital stays – is permitted, say benefit consultants. That's another way of keeping costs down.
'Mini-Meds Have Morphed'
The law says only that large-employer policies must cover preventive care such as blood pressure tests or vaccines with no co-pays for consumers. So the plan could cover dental, vision and preventive cancer screenings, but possibly not the treatment or hospital care a patient could need if diagnosed with an illness.
True, the health act requires policies to include coverage for 10 broad categories of "essential health benefits," such as hospitalization and mental health services, but that provision applies only to plans sold to small businesses and individuals.  Larger firms and self-insured employers are exempt.
Benefit advisers say some retailers and restaurant chains are considering limited-benefit plans for 2014 even though the deadline was pushed back for offering coverage or facing fines.
"It seems like mini-meds have morphed," said Lydia Mitts, a health policy analyst for Families USA, a consumer advocacy group. The new limited benefit policies "are not the same animal but are still substandard coverage." Employers offering these sorts of plans do face some risks, experts said. If a large employer doesn't offer "minimum essential coverage," it's potentially liable for fines of $2,000 per full-time worker after the first 30 workers. Under the abstruse wording of the health law, however, skinny plans appear to qualify as minimum essential coverage.
But if employers don't offer "comprehensive" policies — defined as covering at least 60 percent of health expenses — they must pay $3,000 for each worker who receives subsidies to buy coverage. Opinions differ on whether skinny plans will be able to pass the comprehensive test; some regulations are still pending. But employers see that potential expense as far lower than the cost of offering all their workers more robust coverage, experts said.
Some  businesses are also betting that few workers will go to the government-run marketplaces to seek subsidized coverage, opting instead for the skinny plan "which costs less than the penalty," said Dania Palanker, senior counsel for the National Women's Law Center in Washington, D.C.
Signing up for a company skinny plan would fulfill a consumer's obligation to be covered under the health act and protect her from the law's fines. 
Advocates are still pressing employers to offer more comprehensive policies.
"People need to be covered for hospitalizations," said Mitts of Families USA. "It's important for employers to do the right thing and they should not just look at the minimum requirements of the law."