How much money people have to fork over when they go to the doctor can make a big difference in how satisfied they are with their health plan, a recent study suggests.
"It looks like it's boiling down to costs," says Paul Fronstin, director of the Employee Benefit Research Institute's  health research and education program and the author of the report.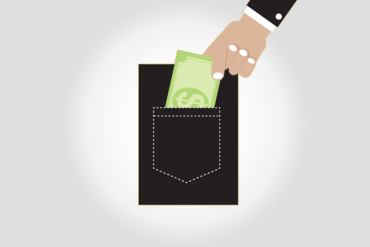 The annual online survey by EBRI/Greenwald & Associates of 3,887 people examined issues related to consumer-directed health care, generally defined as plans with high deductibles that are linked to savings accounts that consumers can use to pay medical expenses. Study participants were grouped into three categories: consumer-driven health plan members who had a deductible of at least $1,250 for individual coverage or $2,500 for family coverage and access to a health savings account or similar savings vehicle; high-deductible health plan members who had the same deductible thresholds but no savings account; and so-called traditional plan members who had plans with lower deductibles.
People in traditional health plans were more satisfied overall with their health plans in 2014, the study found. Sixty-one percent said they were extremely or very satisfied, compared with 46 percent of those in consumer-driven plans and 37 percent who had high-deductible plans.
When participants were asked about other aspects of their health coverage such as the quality of health care they received, their out-of-pocket costs for medical care and their access to and choice of doctors, the biggest "satisfaction gap" emerged in out-of-pocket costs.
Among people in traditional plans, 48 percent were extremely or very satisfied with how much they had to pay out-of-pocket for health care services, not including prescription drugs. For people enrolled in a consumer-driven health plan the figure was just 26 percent, and for those in high-deductible plans it was an even lower 19 percent.
In contrast, there was not as large a difference in consumers' assessment of quality. Sixty-eight percent of traditional plan enrollees said they were extremely or very satisfied with the quality of care they received. The figures were only modestly lower for those in consumer-driven or high-deductible plans, 66 percent and 56 percent, respectively.
Similarly, 66 percent of people in traditional plans reported that they were extremely or very satisfied with their ability to get a doctor's appointment when they needed one, a sentiment shared by 65 percent of consumer-driven plan members and 54 percent of high-deductible plan members.
Please contact Kaiser Health News to send comments or ideas for future topics for the Insuring Your Health column.