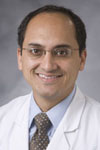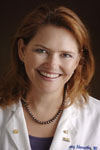 We recently completed a nationwide study assessing the impact of out-of-pocket expenses on cancer care. As a part of this survey-based study, we asked insured patients with cancer to comment on the experience of having to pay out of pocket for health care despite having insurance coverage. Their comments were unsettling. One participant wrote, "I have had to go without groceries in the house just to get my medicine." Another wrote, "My parents pay my medical bills which is humiliating when I worked 27 years as a teacher." A third patient commented, "I became homeless, and our entire family has had to live with a friend several times."
These comments are especially poignant when we take into consideration today's financial climate. The health reform discussion has been focusing on the systemic impact of health care costs, but somewhere in the bar graphs detailing trillions of dollars in projected spending, the daily experience of the cancer patient has been lost. We know that the experience of receiving cancer treatment can result in a physical toxicity, but recent data suggest that cancer treatment might also cause financial toxicity that affects the daily lives of patients and their families.
How are patients impacted by the cost of cancer care? Our recent study begins to shed light on the relatively novel concept of financial toxicity. We surveyed 216 patients nationwide receiving treatment for cancer. We asked participants how much they spent out of pocket on their cancer care. We asked them what strategies they used to cope with these expenses. Finally, we asked them about their level of satisfaction with the health care they have received. The mean age of our participants was 64 years, and most were retired. Ninety-nine percent of our study participants were insured, and 83 percent carried prescription drug coverage. Despite this insurance coverage, participants were still paying mean expenses of more than $700 a month for their cancer care. Thirty percent described bearing a significant financial burden as a result of their cancer care. Eleven percent described bearing a catastrophic financial burden.
We found that out-of-pocket expenses for cancer care impacted patients' lifestyles: 51 percent of patients reduced spending on basics like food or clothing to pay for their medications; 70 percent reduced spending on leisure activities to cope with cancer-care related expenses; and 18 percent sold possessions or property. Forty-eight percent used all or a portion of their savings — a particularly striking figure because most were retired.
In addition, out-of-pocket expenses might impact the quality of care patients receive as well as their satisfaction with care. Among our participants, 26 percent did not fill prescriptions for medications and 22 percent filled only part of a prescription. Nine percent spread out appointments, 6 percent missed appointments altogether and 9 percent declined recommended tests — all were strategies patients used to save money. Meanwhile, study participants who used these strategies to cope with cancer care expenses were also more likely to be dissatisfied with the care they received.
What can be done to relieve this significant cost burden that cancer patients' experience? The responsibility lies with patients, physicians and policymakers.
Patients should take the initiative to describe their experiences with doctors and should not hesitate to initiate a discussion about the potential cost of care, with an understanding that being mindful of expenses does not necessarily preclude the highest quality care. For their part, physicians must be open to discussing the cost of care at the bedside. Data suggest that physicians are uncomfortable discussing health care expenses, possibly because of a lack of time, perceived lack of solutions and a fear that advocating for less expensive care might compromise the quality of care a patient receives. But this discussion should play an important role in the medical decision-making process.
A simple question like, "Do you have prescription drug coverage?" might save a patient thousands of dollars over the course of treatment. For example, in many instances, patients might benefit equally from either intravenous fluorouracil or its oral equivalent, capecitabine. However, oral capecitabine might cost thousands of dollars to a patient without prescription drug coverage.
Finally, policymakers must recognize the impact of cost sharing on the financial burden carried by patients. Insurance providers are shifting more of the costs of cancer care to patients, and patients are decreasing the amount of care for which they are willing to pay. We can only wonder if, in the long term, this incomplete care will increase the overall cost to the health system.
While health care reform must occur in broad strokes, we must work to keep in mind the daily experiences of the patient with cancer.
Yousuf Zafar, MD, MHS, is an assistant professor of medicine at the Duke Cancer Institute. Amy P. Abernethy, MD, is an associate professor of medicine at the Duke Cancer Institute.