Many readers have contacted me with questions about Medicare, which has strict coverage rules and payment provisions that can sometimes be confusing. Here are responses to two recent inquiries.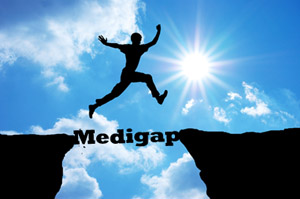 Q. I am a federal retiree. I pay almost $400 a month for coverage through the Federal Employees Health Benefits (FEHB) program. It would save us a lot of money if we bought a Medigap plan to supplement our Medicare coverage instead. Please tell me the pros and cons.
A. Like retired workers at some private companies, many federal retirees can keep their health-care coverage to supplement Medicare once they become eligible for Medicare at age 65.
If you enroll in Medicare Part A (which covers hospitalization) and Part B (which covers outpatient care), that Medicare coverage becomes your primary insurance, and your federal retiree plan acts as secondary coverage for services or costs not picked up by Medicare.
With Medicare as your primary insurer, your current FEHB plan — retiree plans are the same as those offered to current workers – may provide more coverage than you need.
If your FEHB premium is a stretch financially, "see if there's a lower-cost FEHB plan that would work more affordably as secondary coverage with Medicare," says David Lipschutz, a policy attorney with the Center for Medicare Advocacy.
Keep in mind that once you are on Medicare, some federal health plans waive deductibles, coinsurance and co-payments, according to the federal Office of Personnel Management.
You can change your FEHB plan 30 days before you become eligible for Medicare, as well as during the annual open season that runs this year from Nov. 12 through Dec. 10.
If you opt for the private market, Medigap supplemental plans fill in some of the gaps in Medicare benefits and cover some of beneficiaries' out-of-pocket costs, such as the Part A and B deductibles, coinsurance and co-payments. They are sold under 10 standard benefit packages that have differing coverage levels.
As you consider what to do, it's important to factor in your own health-care needs and carefully evaluate the services provided by different plans.
For example, "In some cases, I've found that a retiree's FEHB plan doesn't cover the same length of stay at a skilled nursing facility" as some Medigap plans, says Casey Schwarz, client services counsel at the Medicare Rights Center.
If you're considering switching to a Medigap plan, it's also important to make sure you understand the rules in your state, says Schwarz. Some states allow people to sign up only during specified enrollment periods, for example, or impose a waiting period before the plans cover care related to a preexisting condition.
Q. I am an American citizen who's retired and living abroad in Spain. Our retirement residency visa requires Spanish health insurance coverage, which meets our needs well. However, Medicare won't accept foreign plan coverage in lieu of Part B coverage. If I eventually return to the United States and want Part B coverage, I will be penalized for each year that I haven't been paying for it. But paying now for coverage I can't use doesn't seem fair. Please advise.
A. There is no easy solution to your situation. Assuming you're retired and receiving Social Security benefits, you were probably automatically enrolled in Medicare Parts A and B when you turned 65.
If, like most people, you paid Medicare taxes while you were working, you probably don't owe anything for Medicare Part A, which covers hospitalization. Although this coverage doesn't benefit you since Medicare doesn't generally cover care provided overseas, it doesn't cost you anything, either.
The same can't be said for Part B, which covers outpatient care and doctor's services. Most Medicare beneficiaries pay $99.90 every month for this coverage in 2012.
You can refuse it, but as you noted, you'll incur a penalty if you return to the United States and decide you want to take this coverage.
For each 12-month period that you delay enrolling in Part B, you'll incur a 10 percent penalty, based on the standard monthly premium. So if you return to the United States in five years and enroll in Part B then, your monthly premium could be 50 percent higher than it would otherwise have been, and you'll owe that higher rate for as long as you have Medicare.
Once you return, you'd have to wait until the general enrollment period that runs from January through March to enroll in the program, and your coverage would start on July 1 of that year.
Although the penalty may seem unfair, it prevents people from waiting to sign up for Medicare Part B until they become sick and need medical care, say experts. Unlike other insurers, Medicare doesn't impose a waiting period before it covers care related to preexisting medical conditions, says Schwarz.
Whether to maintain Part B coverage now even if you can't use it depends on your health and your future plans.
"For some people, if their likelihood of returning to the States is low, it may make sense for them to delay enrollment," says Schwarz.
Please send comments or ideas for future topics for the Insuring Your Health column to questions@kffhealthnews.org.