After the open enrollment period ends on Sunday for buying coverage on the health insurance marketplaces, people can generally sign up for or switch marketplace plans only if they have certain major life changes, such as losing their on-the-job coverage or getting married. Following insurance industry criticism, last week the federal government said it will scrutinize people's applications for such "special enrollment periods" more closely, including one of the most commonly cited reasons — relocating to a new state.
The Centers for Medicare and Medicaid Services (CMS) issued new guidelines to help consumers and those who assist them in enrolling understand what qualifies as a permanent relocation versus a temporary one.
People who move to a new state and "intend to reside" there may be eligible for a special enrollment period on the marketplace to pick a new plan. There's no waiting period to establish residency for coverage after people move.
Still, determining residency intentions could be a head scratcher. CMS clarified that traveling to a state for business, pleasure or to get medical care will not meet the residency requirements for a permanent move.
People may have more than one residence and may qualify for marketplace coverage in both places. Someone who keeps two homes in different states and spends entire seasons or lengthy periods of time in each could sign up for marketplace coverage in either or both states after each move, according to CMS.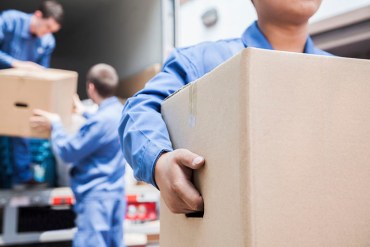 Students and other children younger than 21 are generally assumed to have the same state of residence as their parents. However, if "you're under 21, you can attest you live elsewhere and intend to reside there," you may qualify for a special enrollment period to buy a new marketplace plan, said Sabrina Corlette, research professor at Georgetown University's Center on Health Insurance Reforms.
Insurers have complained that people are waiting until they become sick, then claiming they're entitled to a special enrollment period for marketplace coverage. In response, the federal government announced that a number of events will no longer trigger a special enrollment period, including certain errors in marketplace income and tax credit determinations.
In addition, the administration said it will examine a sample of records from consumers who were deemed eligible for special enrollment periods because of a permanent move or a loss of coverage to determine if the rules were properly applied. If consumers should not have been granted access to a special sign-up period, they could be subject to penalties for perjury, CMS said.
Please contact Kaiser Health News to send comments or ideas for future topics for the Insuring Your Health column.