While controversy over one aspect of the Obama administration's contraception rule – whether and when religiously affiliated employers must comply – has dominated recent headlines, that debate has obscured other questions about how the rules will actually be implemented.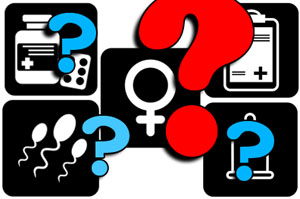 Under the health law, insured women will qualify for contraceptives without a copayment as part of a range of preventive medical services. But insurers and advocates are frustrated by the lack of details. They're asking, for example, whether surgical procedures must also be covered at no additional cost to patients.
"The unknown answers to the myriad of questions remain very worrisome," says Judith Lichtman, senior advisor to the National Partnership for Women and Families, an advocacy group in Washington D.C.
America's Health Insurance Plans (AHIP), the industry lobbying group, sent a list of questions to the Department of Health and Human Services (HSS) in September, asking for clarification on what types of contraceptives must be covered and how insurers should structure their policies. A spokesman for AHIP says the group is still awaiting answers to some questions.
Contraceptives are part of a package of women's preventive health care services under the Affordable Care Act — including screening for diabetes, counseling about sexually transmitted diseases and breast feeding support — that must be provided without deductibles or co-pays in all new policies beginning Aug. 1. The package was drawn up after recommendations from the Institutes of Medicine (IOM). Other parts of the health law also provide no-cost-sharing preventive services for children and all adults, such as certain cancer screenings and immunizations.
Here are some questions, and answers when we could determine them, about the rules:
1) Are male-based contraceptive methods, such as vasectomies or condoms, covered by the rule?
An HHS official said on Friday that women's preventive services guidelines apply to women only.
Guidelines issued by the Health Resources and Services Administration, part of HHS, require coverage without cost sharing for "all Food and Drug Administration-approved contraceptive methods, sterilization procedures and patient education and counseling for all women with reproductive capacity" as prescribed by a provider, according to the Federal Register.
The insurers' letter from September says they interpreted the rule to include only female-based contraception and that the requirement to waive co-payments "does not apply to methods and procedures intended for males."
But Adam Sonfield, senior public policy associate at the Guttmacher Institute, a reproductive health research group, says the language is unclear, and it would be foolish to exclude vasectomies. For one thing, he says, they are less expensive and pose a lower risk of complications than female surgical sterilization methods. Plus, he says, waiving co-payments for services for one sex but not the other raises issues of discrimination.
"I can't see how it would be in anyone's interest to treat them differently," says Sonfield.
2) Are over-the-counter products like female condoms, spermicides, sponges covered by the rules and, if so, will they require a prescription and how will insurers reimburse policyholders for purchases at retail stores?
Products that must be covered without cost-sharing include over-the- counter contraceptives when they are prescribed by doctors, the HHS official said Friday. But getting a prescription for such items raises other issues, say advocates and insurers.
Insurers wrote HHS in September that "it is unclear what specific over-the-counter products are to be included."
In addition, the letter warned that requiring a prescription for such items "would increase the burden on an already over-burdened primary care system and drive up administrative costs."
Insurers wrote the industry has no simple way to track and reimburse policyholders who purchase those items at retail stores. Setting up such systems, "could cost tens of millions" and exceed the cost of the products themselves.
Requiring a prescription should definitely not be required, says Lichtman, who said such a move would make using contraception more difficult and expensive for women.
3) If a hospital stay is required for surgical procedures, such as when a women gets her tubes tied, would the procedure be covered without cost sharing?
Insurers say it is not clear if hospitalization or complications that might occur from surgery would be covered without the patient paying a co-payment or a deductible because they are not considered preventive.
Sonfield at Guttmacher argues they would be covered.
"It's like saying you have to cover blood transfusions, but not the hospital stay," he says. "That doesn't make sense. If you're covering it, you're covering it all."
HHS has not weighed in on this question, but is expected to issue additional guidance in the coming months.
4) Will insurers be required to cover all products in a class, such as all IUDs, or all birth control pills? Can insurers require a co-pay for a brand-name drug if a generic is available?
Many insurers have "tiered" pharmacy benefits under which patients pay differing amounts for brand-name, as opposed to generic, products. Some require patients who choose a brand-name drug, when an equivalent generic is available, to pay the price difference between the two. Insurers say HHS guidance allows them to use such "reasonable medical management" to help control costs. That would include allowing insurers to charge patients for brand name drugs, it says.
The HHS official confirmed that, but stressed the plan must "accommodate any individuals for whom it would be medically inappropriate by having a mechanism for waiving the otherwise applicable cost-sharing for the branded version."
Advocacy groups and insurers are in discussions with HHS over those and other questions related to preventive care, says Lichtman. Her group hopes the agency will soon release additional guidelines that "are broad enough so that all methods prescribed by doctors necessary for women's health will be covered."
5) Who will be covered for contraceptives without co-payments?
The package of women's preventive care benefits must be offered in all new insurance policies sold to individuals and employers starting Aug. 1, as well as in most policies that renew afterwards on the date that they renew. There is an exception for insurance provided by certain nonprofit religious employers who object to birth control.
Twenty-eight states already require insurers to cover contraceptives, although large, self-insured employers are generally exempted from state rules. But a 2010 Kaiser Family Foundation/HRET survey of employers found that 85 percent of large firms offered prescription contraceptives in their plans, although they often required a patient co-pay or deductible. (KHN is a program of the foundation)
As for the types of procedures covered, the IOM cites a 2011 Bureau of Labor Statistics analysis of 3,900 employer plans, which found that policy documents representing about 70 percent of participants did not mention sterilization. But when sterilization services were mentioned, nearly 90 percent of the policies covered both female and male surgical sterilization procedures.