With Thursday's Supreme Court ruling upholding the health law, debate has shifted to whether deadlines key to the law's goal of expanding coverage to tens of millions of Americans will be pushed back.
Some say states and the federal government are facing such complex technical and political realities that there will be a need to push back some deadlines, including the Jan. 1, 2014, opening of new online marketplaces where individuals and small business will shop for coverage. And there may be pressure in Congress to delay some spending on the health law in order to help reduce the federal budget deficit.
"Except in a few states, it's impossible to do this in the time allowed – it's going to have to slip," said Joseph Antos of the conservative American Enterprise Institute.
For its part, the federal government says the marketplaces and other elements of the law will move forward on time.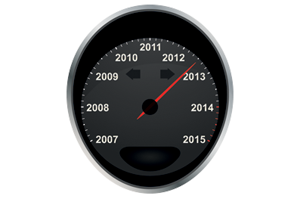 "I believe we're on schedule to implement the Affordable Care Act in the manner in which the statute contemplates," Mike Hash, interim director of the federal Center for Consumer Information & Insurance Oversight, told reporters Friday.
More than $850 million in grants have already gone to states to plan their exchanges, with most accepting the money, even where lawmakers have opposed moving forward with any aspect of the health law. Still, only 14 states and the District of Columbia have so far passed legislation authorizing the exchanges. And legislation is just one piece. Among other things, states must upgrade computer systems, create governing organizations, and define what "essential benefits" insurers must include in policies sold on their exchanges.
"Look for a discussion in Washington now about delaying implementation," noted consultant Robert Laszewski, a former insurance industry executive. "Somewhere between 20 and 40 states may not be ready."
Administration Is Confident
Still, the possibility of delaying a key part of the law – the insurance exchanges where Americans will shop for coverage, qualify for subsidies or enroll in Medicaid – would have big political and practical consequences.  States such as California, Maryland and Connecticut are already well underway in their efforts to have exchanges open for enrollment in the fall of next year.
"States that are ready are going to want to go forward in 2014 because people will expect the tax credits" and the new rules that prevent insurers from rejecting people with medical conditions, said Joel Ario, the Obama administration's former director of the Office of Health Insurance Exchanges who is now a managing director at Manatt Health Solutions.
A delay would most likely require legislation, and that would be difficult, both politically and procedurally, said a senior Senate Democratic aide: "As a political matter, it would be incredibly foolish of those who love the law to slow it down. We need the benefits now rather than later."
Still, there are many states that are unenthusiastic about the law and have made little progress in implementing exchanges. Some are awaiting the outcome of the November election before taking any action.
Tim Jones, a Republican and Missouri House majority leader, told the Associated Press he feared wasting "a lot of legislative time and state resources" if his state moved ahead when there's a possibility of a win by apparent GOP presidential nominee Mitt Romney, who has vowed to repeal the health law if elected.
Only a Romney defeat would compel Wisconsin lawmakers to "figure out some alternative within the state" to a federal exchange, Republican Gov. Scott Walker has said.
Government Has Fallback Plan
The federal government is working to build fallback exchanges, which will be available for states that either can't or won't run their own. The effort includes creation of a federal data hub, which will provide state exchanges with data from the Internal Revenue Service and other federal agencies. Some have questioned whether it will be ready.
Even if states are ready in time, the federal government won't be, said Cheryl Smith, director of the exchange practice at Leavitt Partners, a consulting firm founded by former Bush administration official Michael Leavitt.
"The 2014 start is untenable for federally compliant exchanges," said Smith, who previously directed Utah's health exchange. "They have to verify income, they have to verify residency, they have to verify citizenship, and do that all through different federal agencies. Before [federal subsidies] can flow, every one of those things has to be done."
The Obama administration has consistently said the federal exchanges will be ready, although it has produced few details on its progress.
Ario, the former exchange director, said "all signs point to it being ready." He attended a recent meeting of state insurance commissioners in Washington where federal officials repeatedly encouraged them to not only apply to run their own exchanges, but also consider partnering with the federal exchange as a backup for some functions.
Thomas Scully, a health care consultant who ran Medicare and Medicaid under President George W. Bush, predicted that the federal government would be ready to fill in with exchanges either permanently or temporarily, but still said a postponement is inevitable as a means of reducing the budget deficit.
That's because early next year, Congress will have to negotiate a major deficit reduction deal or automatic budget cuts will take effect for federal spending on everything from Medicare to defense. Scully predicts that those cuts – known as sequestration – will create pressure from Democrats and Republicans alike to do something to slow spending.
To avoid the automatic cuts, Democrats might agree to a one-year delay of the exchanges, he said. That would save money because the federal government would not be spending tens of billions of dollars to help low- and moderate-income Americans buy coverage.
"There will be a nasty, ugly spring with debt limit increases and the pot will boil all spring and summer (next year)," Scully said. "Democrats will say they'll never ever touch the health care bill, and Republicans will say they'll never ever raise taxes. Then there will be a deal."
Delaying implementation of the health law could free up federal dollars to offset cuts to defense and domestic programs that are part of the sequester, said G. William Hoagland, vice president of public policy for Cigna who previously served as a top Republican staff member of the Senate Budget Committee.
Antos, at AEI, says Congress might be tempted to make a deal when the difficult issue of raising the nation's debt ceiling comes up again.
"If Obama wins reelection, but the Republicans control the House and the Democrats control the Senate, there will have to be some negotiation," said Antos. "Democrats might say, 'give us a higher debt ceiling, hold us to a little less deficit reduction and we'll give this (health law) a delay."
KHN senior correspondent Jay Hancock contributed to this report.