The federal government has released slightly higher poverty level guidelines for 2014, but those won't alter the income thresholds that are being used now to determine what kind of financial assistance is available to buy insurance under the health law.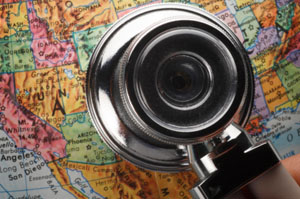 The guidelines will be relevant in the fall, when people look to buy coverage for 2015. Under the new guidelines, Medicaid coverage will be available to individuals earning up to $16,105 and families earning up to $32,913 in states that have decided to expand Medicaid under the provisions of the federal health law. Premium subsidies in the new online marketplaces will be available to individuals earning up to $46,680 and families of four earning up to $95,400.
The government said the increase in the federal poverty level was due to a 1.5 percent price increase between 2012 and 2013. Further adjustments were made to standardize the differences between family sizes.
For the continental United States, the federal poverty level rose slightly from the last year to $11,670 for a single person. That is 1.6 percent higher than in 2013. A family of four this year will be considered impoverished if it earns $23,850 or less.
The 2014 poverty level is slightly higher in Hawaii — $13,420 for a single person and $27,430 for a family of four — and in Alaska, where the level is $14,580 for one person and $29,820 for a family of four.
While the differences are small, it may mean that some people on the cusp of qualifying for premium subsidies will instead be directed to the Medicaid program in states that are expanding it. In the states that aren't expanding Medicaid, people who fall just short of the poverty level might end up with no coverage at all in 2015.