If you're sick – or have ever been sick – and can't get insurance, the new health-care law promises fast relief: access to guaranteed coverage through a special federally funded insurance program starting in July. The goal is to provide comprehensive and affordable coverage to more people.
But as the starting date approaches, uncertainties abound. Details have yet to emerge about the costs and benefits of the "high-risk pools" to be set up under the program. Not everyone who qualifies will be able to afford the premiums. And while many states have said they will set up their own pools, with help from Washington, others have balked, opting to let the federal government run the program in their states.
Debra Keown, a 52-year-old resident of Kalamazoo, Mich., is the type of "uninsurable" person who might be helped by the new program. A lung cancer survivor with severe asthma, she and her husband, 50-year-old Kerry, have been without insurance since his concrete-construction company dropped their coverage nearly two years ago, then laid him off several months later. Even if they could afford health insurance on his unemployment check, no private insurer would accept them because of their preexisting medical conditions.
Keown has cobbled together some of the care she needs: A local specialist treats her asthma for free, and she gets Advair, an asthma medication, and an emergency inhaler at no cost through manufacturer programs for the needy. But she's paying out-of-pocket for three other medications, and she has cysts on her breast, kidney and ovary that need to be checked. She's interested in the new insurance program but fears she won't be able to afford the premiums.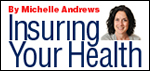 "We live paycheck to paycheck," she says. "We're never late on rent, but there's not much left after that."
Thirty-five states already run high-risk pools for people who can't get insurance because of health problems such as heart disease and diabetes. About 200,000 people are enrolled, but many others can't afford the premiums. In the existing pools, premiums are sometimes twice as high as the standard rates that commercial insurers charge for individual policies. Premiums in the new pool will be limited to the standard rate.
That doesn't mean coverage under the new program will be cheap: Premiums could still amount to several hundred dollars a month. As a result, the high-risk pools "won't be an effective strategy for a lot of people," Health and Human Services Secretary Kathleen Sebelius acknowledged in a recent speech.
The health-care overhaul law provides $5 billion for the new program – both for pools administered by the states and ones set up by the federal government – to help pay the costs of coverage, holding down premiums for consumers.
Many policy experts, however, believe the amount won't be sufficient to fund the pools until they shut down in 2014. (At that point, insurers will be barred from turning away people or charging them more because of health problems. "Nobody believes that the $5 billion is enough to cover a significant number of people for four years," says Stephen Finan, senior director of policy for the American Cancer Society Cancer Action Network. Twenty-nine states have said they'll run the new high-risk pools themselves, either by incorporating them into their existing pools or by setting up separate pools that meet the new standards, while 19 have said they'll let the federal government do the job.
One reason some states give for refusing to run their own pools is that they fear $5 billion isn't enough and they'll be forced to come up with more money to ensure affordable coverage.
There's another potentially dicey issue that's looming. Under the new law, people must be uninsured for six months before signing up for the new pool – a restriction, experts say, that's intended to target help to those who need it most. But the upshot is that members of existing state pools won't be permitted to switch to the new ones, where coverage will likely be cheaper and more comprehensive.
Given the potential for confusion, not to mention dissatisfaction among those already in a pool, some states have decided "it'll be easier if we just let the feds do it," says Sandy Praeger, the Kansas insurance commissioner.
Some states, however, are eager to set up their own pools. In Maine, there's no existing high-risk pool because the state already guarantees insurance coverage, including to people with medical problems. Officials hope to open up the state-run Dirigo health plan to people who would be eligible for coverage under the new federal law. "We have a proposal that would allow us to start serving people in August," says Trish Riley, director of the governor's office of health policy and finance.
In Kansas, the managers of the existing pool say they could have a new one up and running in July. Much will depend on HHS rules, Praeger says, adding, "The devil is in the details, as always." 
This column will run weekly. If you have questions or ideas for future topics, please email us:

questions@kffhealthnews.org