Pounded by the Obama administration for raising premiums, health insurers must now reckon with a foursome of longtime industry watchdogs who are helping steer the federal government's effort to overhaul the private insurance market.
The four have top spots in the newly minted Office of Consumer Information and Insurance Oversight, whose work will be key to the success – or failure – of the new health-care law, which vastly expands federal authority over health insurance, traditionally a state-regulated industry.
On this year's to-do list: writing rules to define when premium increases are "unreasonable," creating new coverage for people who can't get it because of health conditions and making sure insurers comply with consumer protections.
The new director of the office is Jay Angoff, a former Missouri insurance commissioner who once played keyboard in the Brooklyn Bridge rock band. He gained a reputation in Missouri as a demanding but fair regulator who saved the state millions of dollars by creating a "competitive bidding" process for insurers that wanted to cover state employees. A top priority now, he said in an interview, is to "make sure consumers have as much market power as possible."
Joining him are former Maryland insurance commissioner Steve Larsen, who in 2003 rejected the sale of nonprofit insurer CareFirst Blue Cross Blue Shield, former Georgetown University professor Karen Pollitz, a longtime critic of the individual insurance market and Richard Popper, who runs Maryland's insurance program for people who can't get coverage because they have health problems.
Their appointments suggest insurers will continue to face tough scrutiny as the administration and Democrats – with an eye to the November elections – – play up the benefits of the new law, while Republicans denounce it as a costly government intrusion.
"It will be them against the insurance companies, them against employers, trying to do everything to advance these policies to make the plan look better," said James Gelfand, director of health policy for the U.S. Chamber of Commerce, which opposed the law.
Angoff downplayed possible conflict, saying, "We work with industry where we can, and where the industry is overreaching or not complying with the law, we will make the changes we need to." He said he's pleased many insurers have volunteered to keep young adults on their parents' policies up to age 26 – even before the law requires it.
Angoff said his office is tackling things that must be implemented within 180 days of the March 23 enactment of the law, including some of the market reforms the Democrats are highlighting. Among the reforms are a requirement that insurers spend at least 80 percent of revenue on direct medical care in policies sold to individuals and small businesses and 85 percent in policies offered to large employers.
His office, part of the Department of Health and Human Services, will weigh in on the definition of what counts as medical care. The issue is contentious, with insurers wanting the broadest possible definition, including such things as fraud control efforts and programs to help people with chronic illnesses. Others, including Sen. Jay Rockefeller, D-W.Va., say insurers are trying to lump administrative costs into the medical definition.
While the new law calls on states and HHS to review premium increases – and insurers to justify those deemed "unreasonable," it does not grant federal authority to reject premium increases.
For that, the Obama Administration may rely on the bully pulpit, as it did when insurer Wellpoint sought up to 39 percent increases for some of its policyholders in California earlier this year. An audit called for by state officials – after an outcry there and criticism from HHS Secretary Kathleen Sebelius — found errors Wellpoint made in estimating future costs. The insurer withdrew the increases.
"They got a political victory on Wellpoint," says Joe Antos at the conservative American Enterprise Institute. But Antos predicts that next year, insurers in general may "raise rates more than usual and no one will say no to that because they will need insurers to stay in business."
Ron Pollack, executive director of the advocacy group Families USA, says the neither the HHS secretary nor the new office will dictate premiums, but will use public persuasion – aimed at medical providers as well as insurers — to slow increases. 
"While costs will inevitably go up, over the long run they'll go up at a slower pace than experienced in the past," says Pollack.
In putting the law into effect, Angoff's office will have to work closely with states.
That's "one of the most delicate dances of federalism" ever, said law professor Sara Rosenbaum, chair of the Department of Health Policy at George Washington University. "You could not ask for three better people to be the dance partners."
Still, "they have an impossible job ahead of them," said Robert Laszewski, a former insurance industry executive who now runs a consulting firm. "Any decision they make will wrong someone, somehow."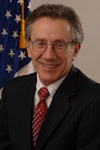 Jay Angoff was most recently head of the insurance litigation department, which sues insurers on behalf of consumers, for the Washington-based law firm Mehri & Skalet. As Missouri's insurance commissioner in the 1990s, he required Blue Cross of Missouri to create a $400 million foundation in order to convert to a for-profit entity.
Before that, as a New Jersey insurance official, he helped draft a state law requiring insurers to charge applicants similar amounts, whether they're sick or healthy. In 2005, in a report for the New York-based Center for Justice and Democracy, he angered medical malpractice insurers when he used industry-provided data to show they were overestimating future costs – and overcharging doctors as a result.
Earlier in his career, he worked for Ralph Nader's Congress Watch, where he became friends with Harvey Rosenfield, who founded the California-based advocacy group Consumer Watchdog. Rosenfield describes Angoff as "shrewd, analytical, incisive, politically astute and a detail guy."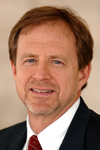 Steve Larsen, who will run the oversight division, served as Maryland's insurance commissioner from 1997 to 2003. In 2003, he rejected the request from CareFirst to convert to for-profit status and be acquired by insurer Wellpoint, saying the deal wasn't in the best interests of consumers.
Later, he worked for the insurer Amerigroup, which runs Medicaid and Medicare managed-care programs, and served as chairman of the Maryland Public Service Commission, which regulates public utilities.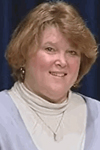 Karen Pollitz, who led research efforts at Georgetown University's Health Policy Institute, will head the office's consumer support division, which is responsible for creating a website listing insurance options and prices and other consumer tools.
Her research often focused on how state and federal regulations played out in the market – and with the difficulties faced by small businesses and consumers who purchase insurance themselves. Her 2001 study found that people in less-than-perfect health are commonly rejected for individual insurance coverage or charged rates that far exceed standard premiums, practices that will be barred beginning in 2014.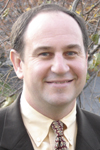 Richard Popper will head the office's insurance program division, charged with overseeing state and federal efforts to create new insurance programs – high-risk pools – for people who are uninsured because of medical conditions.
Since 2002, he has headed Maryland's high-risk pool, which has more than 18,000 policyholders, and is credited for requiring insurers to include applications for the program when they notify applicants that they are being rejected for coverage.
"He's the right person to make sure the public knows what's in federal reform and how people can access it," says Vincent DeMarco, president of the advocacy group Maryland Citizen's Health Initiative.