A "teachable moment" is one way to describe the  consternation that many uninsured people may feel when they file their taxes this spring and realize they could owe a penalty for not having health insurance.
According to a new survey, the number of people who may need to be schooled is substantial: Forty-four percent of uninsured people who may be subject to the penalty say they know nothing or only a little about the penalty they may face.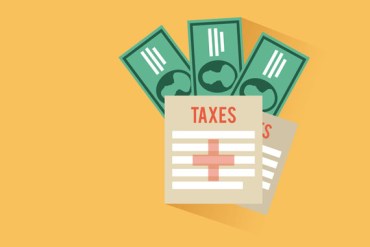 The Urban Institute analysis was based on its December 2014 Health Reform Monitoring Survey of uninsured adults with incomes above the poverty level, a group that might be expected to owe a penalty for not having coverage.
For 2014, the penalty is the greater of $95 or 1 percent of annual income. In 2015, the penalty increases to 2 percent or $325, whichever is greater.
People who don't become aware of the penalty until they file their 2014 taxes in March or April could end up owing penalties for both years. The open enrollment period to sign up for 2015 health insurance ended Feb. 15.
Under pressure from consumer advocates, the Obama administration on Friday said it will allow a special enrollment period from March 15 to April 30 for those who realize while filling out their taxes that they owe a fee for not signing up for coverage last year. The special period applies to people in the 37 states covered by the federal marketplace, though some state-run exchanges are also expected to follow suit.
Stephen Zuckerman, co-director of the Urban Institute's Health Policy Center and a co-author of the analysis, said "a special enrollment period could help a significant percentage of the uninsured get coverage."
In addition to being generally unaware of the penalties for not having insurance, 30 percent of those surveyed said they had not heard of the state health insurance marketplaces, while 29 percent said they knew about the marketplaces but didn't know about the Feb. 15 enrollment deadline.
"There's a general gap in knowledge," Zuckerman says. "Looking across the years, there's a surprising persistence of people who are not aware of the various provisions of the health law."
Please contact Kaiser Health News to send comments or ideas for future topics for the Insuring Your Health column.