Even before MedPAC finalizes a long-term doc fix proposal, the complicated – and expensive – task is proving difficult.
The Medicare Payment Advisory Commission, which advises Congress on Medicare payment policy, is drafting a plan to permanently replace the program's current method for paying physicians. It intends to get a proposal to Capitol Hill in October, but today's draft already is sparking controversy.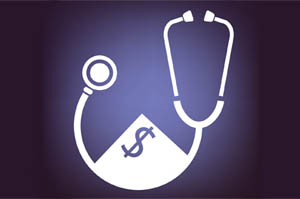 The current system, put in place in 1997 to restrain the growth of Medicare spending, has had the unintended consequence of requiring larger and larger cuts in physician pay.  But Congress has always stepped in to block those cuts. Despite bipartisan consensus that the system needs to be permanently changed, Congress has failed to act. And each year it waits, the cost of a permanent fix rises.
Under the plan drafted by MedPAC staff, physicians still would lose about $100 billion in Medicare payments, coming mostly out of the pockets of specialists. Reimbursements for primary care physicians would be frozen for 10 years, and specialists would see a reduction in payments for three years, at which time their rates also would also be frozen.
Still, according to MedPAC, there would be about a 2 percent annual increase in federal spending per Medicare beneficiary.
That leaves another $200 billion over 10 years that would need to be found elsewhere to pay for the fix. MedPAC intends to propose how to come up with that money, although there were few details today. The staff recommended that this burden be shared by other parts of the health care system, including beneficiaries, hospitals, durable medical equipment, labs and drugs.
A representative of the American Medical Association said that physicians will have problems with the initial blueprint, because it still would mean reductions for many.
MedPAC staff presented the plan to the full commission today as a starting point for discussion.