When you're calling for an ambulance, chances are good that you won't think to ask for one that's in your health plan's provider network. And in most cases, you wouldn't have much control over who it is anyway. That could leave you with hassles and extra charges for an out-of-network ride.
This spring, Blue Cross Blue Shield of Massachusetts launched a policy aimed at getting more emergency medical services providers to join its network: It began sending checks for out-of-network private ambulance rides directly to plan members rather than to the EMS providers. The move forces these providers to pursue consumers individually for payment – a more complicated process than getting the money straight from BCBS. (Government ambulance services are exempt from the new policy.)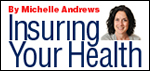 This is another wrinkle in the complicated process of providing and paying for ambulance services. Systems vary widely around the country, as does funding, which may be a mix of tax subsidies, fee-for-service payments and donations. In many places, municipal EMS providers respond to 911 calls, while private companies handle non-emergency transport, such as between hospitals and nursing homes.
For example, in mid-Atlantic urban areas, fire departments and private companies each handle about a third of ambulance transports, with the remainder split among different providers, including municipal services. Emergency dispatchers, often city or county employees, make decisions about what type of personnel to send on an ambulance run depending on the problem described.
In Massachusetts, BCBS says that getting more private EMS providers into its network would reduce costs. "This . . . is really about whether individuals, families and employers should pay 80 to 100 million dollars a year because private out-of-network ambulance companies are allowed to charge rates that are three to five times above what Medicare pays them for the very same service," says Jay McQuaide, senior vice president of corporate communications for BCBS of Massachusetts.
Emergency services professionals counter that some insurers' reimbursement rates are too low to make joining their networks cost-effective. "We try to participate, but sometimes plans come at us with rates that aren't fair," says Michael Gerardi, an emergency physician who is on the board of directors of the American College of Emergency Physicians and who has expertise on reimbursement and billing for emergency care. "They don't respect our costs, our commitment, that we're available 24/7."
In-network reimbursements are sometimes just 50 percent of the charges or a percentage of the Medicare reimbursement rate, says Robert E. O'Connor, chair of the Department of Emergency Medicine at the University of Virginia School of Medicine. If the EMS company doesn't join the network, reimbursement may not be much improved, he says. "It's often at a rate that they decide unilaterally, and is very low relative to the charge."
In addition to the distance traveled, ambulance bills may vary based on several factors, say experts, including the skills required of the team answering the call and whether the patient needs oxygen or other special supplies.
When insurers and EMS providers bicker over payments, consumers are caught in the middle. So some states have moved to prohibit insurers from sending checks to plan members for out-of-network ambulance services. In at least six states, insurers are required or authorized to reimburse 911 responders directly for ambulance services they provide that are covered by insurance, according to a legislative analysis, and Maryland has a law that will take effect in January. Massachusetts lawmakers are also considering a similar measure.
'It Made Me Furious'
For the patient, the only thing worse than being pulled into an insurer-provider tug of war is getting stuck with a pricey bill. But that's what sometimes happens when plan members unwittingly use out-of-network ambulance services.
Just ask Robin Spring. While undergoing chemotherapy for uterine cancer two years ago, she became short of breath and faint at her home in rural Corralitos, Calif. She called her oncologist, who told her to call 911. The ambulance took her to a hospital 20 miles away, where she was admitted with a bowel obstruction. She stayed for 10 days.
The ambulance bill was $2,288. Her insurance policy paid $750 of that total, leaving Spring responsible for the balance of $1,538. When she called her insurer to find out why it hadn't covered more of the bill, she learned that while her plan covered 80 percent of charges for in-network ambulance services, coverage for an out-of-network provider maxed out at $750. And there was a twist, as she later learned: There were no in-network ambulance services in Santa Cruz County, where she lived.
"It made me furious," says Spring, now 64. "I thought, 'This is a real setup.'" She appealed the decision to her plan but was turned down. She then pursued an appeal through the state's independent medical review process, and the insurer eventually
paid the ambulance bill in full.
Spring's situation isn't all that unusual, patient advocates agree. Sometimes, however, organizations such as the Patient Advocate Foundation, http://www.patientadvocate.org/ a nonprofit based in Hampton, Va., that helps patients fight insurance denials, can help negotiate lower rates. "If it's a true emergent situation, even if the provider is out of network, we can negotiate with the insurer to pay an in-network rate," says Erin Moaratty, chief of external communications for PAF.
Negotiating for an in-network rate can often reduce the bill from an out-of-network provider by 30 to 35 percent, says Candice Butcher, president and chief executive of Medical Billing Advocates of America.
Sometimes plan members don't realize they may have options. Maria and Gerald Kinghorn got an $800 bill from the ambulance company that transported their 19-year-old son to the hospital a few miles away after he crashed on the interstate near their Utah home and knocked out four teeth. Even though their bill was almost half of the total $1,700 charge – their automobile and health insurers had paid the rest – they paid it.
"We didn't want to have our credit ruined for $800," says Maria Kinghorn, who says the ambulance company put some pressure on them to pay up. In hindsight, though, "I probably should have checked it and fought it," she says.
In Maryland, these issues won't arise once the new law takes effect. On the one hand, the law will require insurers to send ambulance reimbursements for 911 calls directly to the provider. But it will also prohibit those services from billing consumers for balances beyond the reimbursed amount.
"The consumer wins twice," says Robert Bass, an emergency physician and executive director of the Maryland Institute for Emergency Medical Services Systems. "This will help ensure that emergency services are able to respond, and it keeps consumers from getting chased."