When Rep. Michele Bachmann (R-Minn.) recently suggested that the human papillomavirus vaccine — recommended for girls and young women to protect against cervical cancer — was dangerous and might cause mental retardation, the American Academy of Pediatrics pushed back hard. The AAP, which represents 60,000 pediatricians, issued a statement saying the claim had "absolutely no scientific validity."
Bachmann's is only the latest attack on vaccine safety, as anyone knows who has tracked the persistent and discredited claims that vaccines cause autism, among other problems. Public-health experts insist that childhood immunizations are safe, but widespread misinformation by self-described safety advocates and others is one reason pediatricians frequently find themselves fielding questions from anxious parents.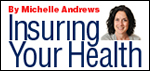 When repeated efforts to educate parents fail, some pediatricians are now taking action: They're refusing to treat children unless their parents agree to have them vaccinated according to guidelines set by the Centers for Disease Control and Prevention.
Pediatricians who go this route say they're concerned about more than the health of the children. They're also worried about other patients in the waiting room, some of them too young to be immunized or with health problems that compromise their immune systems. Unvaccinated children put those kids at risk.
"It's my job to do the very best we can with patients in this practice," says Dr. Harry Miller, a pediatrician with Four Seasons Pediatrics in Clifton Park, N.Y., whose practice stopped treating unvaccinated children last year. "Exposing that small percent who don't vaccinate to those who do is a disservice."
Most parents have supported the decision, he says, which was spurred in part by a rise in the number of the practice's parents who refused immunizations. That number was very small, and those who felt strongly about avoiding all vaccines — about 0.5 percent of the families — have left the practice.
The AAP doesn't think doctors should take such a hard line. "Over time, parents may be willing to reconsider previous vaccine refusals," says the group's policy statement.
When vaccination rates fall below roughly 80 or 90 percent, a population loses the benefit of "herd immunity," which protects even those who can't be vaccinated or for whom the vaccine didn't work, experts say. According to the CDC, vaccination rates for children ages 19 to 35 months were at or above 90 percent for many illnesses, including polio; measles, mumps and rubella (MMR); and hepatitis B. Fewer than 1 percent of children received no vaccines. Vaccination rates for teens are significantly lower but increasing, the CDC found.
Although overall refusal rates may be low, they vary widely by location. In Washington state, for example, the rate of nonmedical exemptions from school vaccination requirements was 6 percent in 2007, with one county recording a 27 percent refusal rate.
Under the Affordable Care Act, starting last fall vaccines that are recommended by the CDC's Advisory Committee on Immunization Practices must be provided at no charge to people in new health plans.
Melissa Henriksen says she would be thrilled to encounter a doctor who took a proactive stance on vaccines, but the Charlottesville practice where she takes her 5-year-old daughter, Jaya, has no such requirement. Noting that there was a recent measles outbreak in the city, she says, "I feel like these parents don't get it: It is your own decision [whether to vaccinate], but there is a consequence for your community."
An assistant professor of biology at the University of Virginia, Henriksen conducts cancer research using human cells. She occasionally has encountered undergrads who wanted to work in her lab but hadn't been immunized against hepatitis B, which they might contract working with the cells. When she suggests getting the shot, they decline, often citing their parents' concern about vaccinations.
States require that children be vaccinated before attending school, but in 2008, 48 states allowed parents to sidestep the requirement for religious reasons, and 21 states permitted exemptions for philosophical or personal reasons, according to a study published in the New England Journal of Medicine. (All states permit exemptions for medical reasons.)
Parents may have concerns about vaccines, says Douglas Diekema, a professor of pediatrics at the University of Washington School of Medicine. But in general, "they don't have a strong philosophical objection."
And that's where the AAP thinks pediatricians can make a difference: by addressing parents' concerns and educating them about the importance of vaccines. Ideally, that will convince them to go forward. But even if it doesn't, pediatricians shouldn't turn them away, says the AAP. "If the goal is to get children vaccinated, you don't accomplish that by asking them to leave the practice," says Diekema, the lead author of the AAP policy statement.
Nor is Diekema persuaded by the waiting-room argument: "Presumably these kids will get treated somewhere," he says. "Maybe you're keeping your own waiting room clean, but you're not preventing the spread of disease."