When examining your health benefits for the new year, you'll probably notice that your plan has eliminated lifetime and most annual dollar limits on coverage. That was mandated by the federal health-care overhaul. But for some consumers, coverage may still be restricted: Limits on the number of doctor visits or prescriptions or other services continue to be permitted and can stymie patients' efforts to get necessary care.
Take Rene Bane. A 50-year-old sign-language interpreter who lives in Bowie, Bane needs surgery to prevent her shoulder blade from rubbing against one of the tendons in her shoulder. Left untreated, the rubbing might cause the tendon to snap, her doctor
says. Meanwhile, the inflammation is very painful.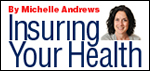 Bane would need thrice-weekly physical therapy sessions for at least three months following surgery. But while the insurance that she has through her husband's job doesn't place a dollar cap on physical therapy benefits, it covers only 20 such visits a year.
"This seems like a terrible loophole," she says. "Removing those dollar limits just means they'll put on limits in a different way."
Bane has decided not to get the surgery, at least for now.
So far, most companies don't seem to be adding new numerical limits on services to compensate for the elimination of lifetime and annual benefits, says Mike Thompson, a human resource services principal with benefits consultants PwC. But "it could potentially be a bigger problem moving forward," says Stephen Finan, senior director for policy at the American Cancer Society's Cancer Action Network.
The health law requires that plans sold on the state-based insurance exchanges that will start up in 2014 cover certain "essential health benefits," including hospitalization, prescription drugs and rehabilitative care, such as physical therapy.
The secretary of Health and Human Services is charged with defining exactly what the coverage will be for these essential benefits, but those details aren't expected until next year. (Implementation of the health-care overhaul is moving forward despite court challenges.)
Some policy experts say they hope that the coverage requirements will steer clear of arbitrary numerical limits and instead emphasize evidence-based research on the most cost-effective treatments. That approach would permit physical therapy to the extent that it was medically necessary, no more and no less. Using blunter instruments such as deductibles or limitations on visits risks "discouraging both effective and ineffective care," says Edwin Park, co-director of health policy at the Center on Budget and Policy Priorities.
Whatever HHS decides about "essential" coverage will only be required of plans sold on the state-based exchanges, primarily to individuals and companies with fewer than 100 workers, and of small-group and individual policies sold on the private market.
It won't affect millions of people who get their health insurance on the job through big companies. But since large employers tend to offer more-generous health insurance benefits than small ones, they may already meet the new standards once they're set, say experts. Those that don't may find it prudent to move in that direction.
"For better or for worse, that [benefits package] will have the imprimatur of the federal government," says Finan.
The new benefit standards could help KayAnn Schuck of Pinckney, Mich. Laid off from her job as a medical technologist, Schuck received a diagnosis of breast cancer in May 2009. She had signed up for COBRA coverage through her former employer when she was laid off, and that carried her through her initial treatment. But her COBRA ran out at the end of last May, and she signed up for an individual policy with a $254 monthly premium.
Schuck, 48, has regular appointments with a radiation oncologist, breast surgeon and other specialists to manage her treatment.
She underwent breast reconstruction surgery over the summer. After her surgery, she couldn't understand why she was getting billed for doctor visits. Then she learned that her policy pays for only two visits to a doctor's office annually. She estimates she owes $11,000 to various providers. She is slowly paying down the debt.
"I've been in tears more times than I can count," she says. "I just don't understand the logic of these insurance limits."