Many expectant parents are pretty savvy these days about making sure that their obstetrician and the hospital where they plan to have their baby are in their health insurance network. Using an out-of-network provider would almost certainly mean higher out-of-pocket costs: The plan might pay just 60 percent of charges, for example, instead of 80 percent or more.
However, fewer parents-to-be realize that they may be in for a nasty surprise if their baby is premature or for some other reason needs special care immediately after birth: The neonatal intensive care unit (NICU) personnel at their in-network hospital may be out of network.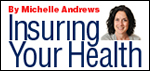 "Some hospitals do contract with other clinical provider groups to run their NICUs," says Marie Watteau, director of media relations at the American Hospital Association. The companies that staff the NICUs may accept the same insurance carriers as the hospital, or they may not. "When selecting a hospital, pregnant women should verify that all hospital care, including NICU care and physician services, are in network," says Watteau.
Nathan and Sonji Wilkes thought they had covered all the insurance bases before the birth of their son, Thomas, seven years ago. Their obstetrician and the hospital near their Englewood, Colo., home were all in network. They checked with the health insurer that provided their coverage to estimate their out-of-pocket costs. The expected total: $400.
Thomas's birth was uneventful. But when hospital personnel circumcised him, he wouldn't stop bleeding. He was given a diagnosis of hemophilia, treated and placed in the hospital's NICU, where he received treatment to stop the bleeding and remained under observation for a day. A few weeks later, the Wilkeses got a $50,000 bill for Thomas's NICU stay. They learned that the unit, located on the same floor as the regular nursery and delivery rooms, was staffed by a company under contract to the hospital, and the company didn't accept the family's insurance plan.
"We just thought it was part of the hospital," says Nathan Wilkes. "We had no idea that it was even an option that the NICU could be in a different network."
About 75 percent of the infants who wind up in neonatal intensive care come in because they're premature; the remaining 25 percent have other medical problems. In 2009, one U.S. baby in eight was born prematurely, defined as birth before 37 weeks' gestation, according to data from the Centers for Disease Control and Prevention's National Center for Health Statistics.
Although the rate of premature birth has declined slightly in recent years, it's still more than 30 percent higher than in 1981.
There are many factors associated with preterm birth, including chronic health conditions such as diabetes and high blood pressure and fertility treatments that result in multiple births. An Institute of Medicine report found that medical bills and other costs related to prematurity totaled at least $26.2 billion in 2005, or $51,600 per premature infant.
Heather Ablondi's water broke at 25 weeks, and she delivered her daughter, Abigail, about 2 1/2 weeks later. The doctors at Inova Fairfax Hospital, near the family's home in Sterling, told her that it was unlikely her daughter would survive. Abigail weighed just 2 pounds, 9 ounces, her lungs were immature and she had sepsis.
Abigail pulled through and is now 4 years old. But she spent the first three months of her life in the NICU and accumulated $750,000 in bills. Shortly after her birth, the hospital billing department gave Ablondi the bad news that their insurance plan might not cover all the NICU expenses because the staff was out of network. "All of this stuff you're trying to juggle while you have a sick child," she says.
Kimberly Gibbs, a spokeswoman for the Inova Health System, declined to comment on the Ablondi case, saying she couldn't discuss specific patients because of privacy laws. In general, she said, most health plans in the Washington area that contract with Inova also cover the neonatology staffs. But she advised patients to consult with their health plans ahead of time to confirm if the charges would be covered.
(This was the Ablondis' first experience with insurance problems related to childbirth, but not their last: A previous Insuring Your Health column examined coverage difficulties during Heather Ablondi's pregnancy with her second daughter, Bethany.)
An astute social worker alerted the family to one possible way to address the billing problem: Abigail might qualify for Medicaid, the federal-state program for low-income or disabled patients. Under federal rules, if Abigail met certain weight and other medical criteria, she could be deemed disabled under the Supplemental Security Insurance program and thus be eligible for Medicaid. Babies weighing less than 1,200 grams (about 2 pounds, 10 ounces) are considered disabled; Abigail weighed 1,162 grams.
People generally must meet income guidelines to qualify for Medicaid. But "while the child is in the institution, the child's income alone is what's looked at for Medicaid purposes," says Mary Kahn, a spokeswoman for the federal Centers for Medicare and Medicaid Services. Once she went home, Abigail was no longer eligible for Medicaid because her parents' income was taken into consideration.
The family's insurance policy covered the baby's NICU stay at the out-of-network rate of 60 percent, and Medicaid took care of nearly all the rest. Including their deductible and other out-of-pocket charges, Ablondi estimates the family paid $24,000 for Abigail's birth.
Her advice: Don't take no for an answer. Initially, the insurer refused to pay any of the NICU bills. Eventually it paid its share. Things weren't much different at the local Medicaid office, says Ablondi. The first person said Abigail couldn't qualify because of the family's income. Eventually, Ablondi talked to a supervisor who, she says, was also clueless. "But she did her research and called me back." Abigail got the coverage she needed.