The average adult fills about a dozen prescriptions and refills every year; after age 65, they fill more than 30 prescriptions annually. For many people, their local pharmacist may be as familiar as their doctor – and often a lot easier to get time with. Some pharmacists are building on that position, expanding their role from drug dispenser to drug educator and chronic disease coach. By doing so, they may fill a void created by the shortage of primary-care physicians while boosting their business.
Janis McGannon has heart disease, Type 2 diabetes, high blood pressure and high cholesterol. A few months ago she accepted an offer from a nurse at the Bay Street Pharmacy near her home in Sebastian, Fla., to join a new "healthy heart" program at the pharmacy.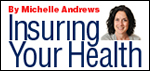 At a meeting of the program's participants, Theresa Tolle, a pharmacist and the owner of Bay Street, gave a talk to about a dozen customers about cholesterol: what it is, how it works and how it can be managed. After everyone was weighed and measured, they received a goody bag that included a pedometer to encourage them to walk 10,000 steps a day.
The next month, the topic was blood pressure. In addition to having their pressures checked and discussing the medications they were taking, participants learned about using light weights and stretchy bands for exercise.
In between monthly meetings, McGannon, 74, logs onto a website to record what she's eating and how much she's walking. Tolle and the nurse e-mail her regularly to check on her diet or offer tips to keep her on track. Medicare doesn't cover the $20 monthly fee for the program, but McGannon thinks it's worth it.
"Most of us need to be reminded to do these things, and I'm reminded every day," she says. "It's right there on the computer."
Pharmacists are perfectly positioned to help address the drug "adherence" problem: Research shows that only about half of people take their medications as prescribed. They may fill a prescription but not take the drugs as instructed, for example, or they may discontinue a course of treatment before it's completed; often, people such as McGannon – who take multiple pills for multiple chronic conditions – simply forget. Lack of drug "adherence," costs $290 billion in medical costs annually, according to a study by NEHI, a health research organization.
Bay Street is one of 50 independent pharmacies offering the heart program nationwide. It and a diabetes management program launched two years ago – available at more than 400 independent pharmacies – were developed by Augusta, Ga., pharmacist David Pope, who is working in partnership with drug wholesaler Cardinal Health. "We're providing a communication tool to allow pharmacists to step into a coaching role," says Pope.
In recent years, both independent and chain pharmacies have come under pressure from mail-order pharmacy services, in part because some insurers require that their members get their drugs through the mail. (In 2009, mail-order prescriptions made up 6.6 percent of all retail prescriptions, according to the national association of chain drug stores.) Drug chains and mass-market retailers such as Walmart have fought back with some success, offering $4 generic prescriptions, for example, and 90-day supplies. As for independent pharmacists, "it makes so much sense … to offer services beyond just filling prescriptions," says Steve Lawrence, a senior vice president with Cardinal.
In the past year, Walgreens has rolled out a diabetes education program that provides customers in 10 cities with one-on-one sessions about the drugs they're taking, how to use a blood glucose meter and other issues. The program is provided through insurers or employers; more than 1,000 people have participated so far, says Colin Watts, chief innovation officer for Walgreens.
In January, CVS Caremark kicked off a program that identifies insured diabetes patients who aren't getting the drugs they need. The company contacts these patients and invites them to talk with a pharmacist by phone or in person at the store. The company plans similar programs for heart disease, high blood pressure and high cholesterol.
Primary-care physicians are generally supportive of such efforts as long as the pharmacists coordinate care with doctors.
"Answering questions about prescription drugs is important," says Roland Goertz, president of the American Academy of Family Physicians. "But with the time pressures physicians are under, they can only accomplish so much."
For many patients, pharmacists are the easiest to access and the most trusted medical professional they know. In a Gallup survey released in December, pharmacists ranked third among professions for honesty and ethics. That put them behind nurses (No. 1) but ahead of doctors (No. 5).
When pharmacists reach out to patients, patients may find themselves turning to them for advice and information more frequently.
That's what's happened in Janis McGannon's case. Now that she knows Thesesa Tolle and the nurse at Bay State, she calls them or stops by when she has a question about her medication.
"Theresa's very willing to sit down with you and talk about how to take [a drug] and how it will affect you," says McGannon.
That's not always the case with doctors, she says: "Sometimes they just gloss over things. They just say, 'You'll be fine. Call my office if you have problems.'"