Q. My son is a United States citizen. He's been working in South Korea for eight months, and is required to buy into their health care system. He plans to return to the States in August 2014. Is he required to enroll in health insurance here before he returns?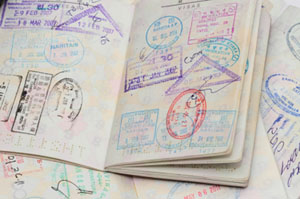 A. No, he's not. U.S. citizens who live abroad for at least 330 days during a 12-month period don't have to buy health insurance here to satisfy the health law's requirement that most people have coverage starting in January. Regardless of whether or not your son has health coverage in South Korea, he won't be required to buy a plan here before he returns to the States, and he won't face the penalty of $95 or 1 percent of income, whichever is greater, for not having insurance.
Health insurance sold here generally covers medical care provided by doctors and hospitals in the United States, after all. Most U.S. plans wouldn't provide much protection overseas.
Once your son returns to the States, he should aim to get insurance within three months. The law allows people to have a short coverage gap of up to three consecutive months every year, but after that he would generally no longer qualify for the exemption from the requirement to have insurance, says Jenny Rejeske, a health policy analyst at the National Immigration Law Center.