When consumers and employers pick health plans, some increasingly are being offered a trade-off these days: They can get a hefty break on their premiums if they agree to pay more out-of-pocket when they use certain high-cost providers in their network or if they cut those providers out of their network altogether.
Blue Cross Blue Shield of Massachusetts this year introduced a "Hospital Choice Cost-Share" option. It tacks on extra charges when patients get certain services at 15 hospitals that the insurer says have higher costs than other providers. Patients pay an extra $1,000 for inpatient care or outpatient surgery at one of these hospitals, for example, and an extra $450 for high-tech imaging services.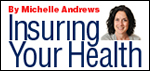 Among the hospitals on the high-cost list are Harvard teaching hospitals Massachusetts General and Brigham and Women's in Boston as well as UMass Memorial Medical Center in Worcester.
Small businesses and individual policyholders who choose the new option can expect their premium increases to be reduced by half, to about 5 percent, says Jay McQuaide, a senior vice president at the insurer. "We believe our members can get the same quality of care in the lower-cost, high-value category," he says.
A report last year by Massachusetts Attorney General Martha Coakley found that although the prices negotiated between hospitals and insurers for services varied considerably, there was no correlation between higher prices and better quality of care.
Insurers say that businesses and individuals are increasingly interested in so-called "narrow" or "select" or "preferred" network plans. Like the BCBS of Massachusetts option, insurers generally first evaluate providers based on quality benchmarks. Those that meet standards are then segmented based on cost. Depending on the plan, pricier providers either don't make it into the network or are placed into different tiers with higher out-of-pocket charges for consumers who use them.
Thomas Lee, a physician and the network president for Partners HealthCare, an integrated health-care system founded by Massachusetts General and Brigham and Women's hospitals, doesn't argue that people have to pay higher rates to get good care. Products such as Blue Cross's hospital choice option push providers to become more efficient, he says. "I don't think that's a bad thing."
The potential downside, he says, is that more-expensive hospitals often use the higher payments to subsidize less lucrative services, including burn units and pediatric mental health. When the market puts pressure on those higher payments, "what inevitably happens is that institutions look at what they're subsidizing and ask whether they can keep this going," he says.
That's a valid argument, but only up to a point, says Ha Tu, a senior health researcher at the Center for Studying Health System Change. "The difference in rates is not nearly explained by the subsidization of less profitable services or the teaching mission," she says.
For patients, the potential downside is that they may lose access to their doctors if they or their employers choose a plan with a narrower network. A doctor who only has admitting privileges at one of the higher-cost hospitals might not be a good choice for someone with the new Blue Cross plan, for example.
"The biggest thing is to educate consumers so they know what they're getting into," says Suzanne Curry, policy coordinator at Health Care for All, a Massachusetts-based consumer advocacy group.
In Minnesota, some people insured through HealthPartners have been getting an education in the new trade-offs. Last year the insurer introduced a network called Perform, which had only one difference from its other products: It excluded the Mayo Health System and its vaunted Mayo Clinic in Rochester. If any of the 34,000 customers in the Perform network want to include Mayo, their premiums could increase by up to 20 percent, says Andrea Walsh, executive vice president at HealthPartners.
Is it worth it? It depends on the situation. Barbara Gurstelle's older sister, Sally, died several years ago at age 50 after struggling for years with von Hippel-Lindau syndrome, a rare genetic disorder that causes abnormal blood vessel growth. Mayo Clinic doctors were the ones who finally were able to diagnose her illness. Over the years she received treatment elsewhere, but she returned to Mayo every so often for a workup.
"It really contributed to her understanding of the disease," says Gurstelle, who lives near Minneapolis.
On the other hand, as a principal at a mid-size IT consulting firm who has taken part in trying to find affordable health insurance for the company, Gurstelle says she might be willing to accept Mayo as an out-of-network provider if the cost differential was big enough.
Her employees might agree. "Over time, employees faced with high out-of-pocket costs have become more willing to trade off some choice of providers for cost savings," says Tu.
Besides, networks aren't everything. "Most people want the option to go to Mayo, but if [a disease is] that bad a thing, you're going to find the money to go there anyway," Gurstelle says.