Related Content
KHN interviewed eight Americans about their reactions to the president's speech: Was it persuasive? How would the proposals he outlined affect you and your family?
———————————————-
Gillian de Souza, 49, is the owner of Caribbean Caterers in suburban Maryland and a native of Trinidad and Tobago.
"I would say he was persuasive to the extent that those already in his court will be more forcefully there. Those on the fence or the other side, he explained what needs to be done Anyone listening could understand very clearly what he was proposing(But) he didn't explain how things will get done.
"Effect (on me)? Greatly, because I am currently one of the uninsured. My employees are uninsured except for those who have spouses with coverage. Obviously one of the things I'm listening for is how it's going to affect me and my employees and their families. For many of us who can't afford the current premiums, we need more than a slight relief. For me I don't see how the day after the bill is signed I can get coverage for myself and my employees.But it's a step in the right direction. And I am encouraged there will be some point in the near future we will right this situation where my business can't afford insurance."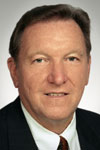 Mike Mitternight, 64, owns the Factory Service Agency Inc., a commercial air conditioning service and installation company in Metairie, La. He employs nine full-time workers and pays 100 percent of their health insurance premiums.
"He's always an excellent spokesperson, but he wasn't overly persuasive because of a lack of detail. He implied that 95 percent of small businesses wouldn't be impacted by a mandate, but I still see a burden falling on small business owners. Small business owners need a seat at the table– not just lobbyists but the people who would actually be affected by it. Obama mentioned that a major possibility for cost savings would be cutting fraud and abuse, but people have been trying to do that for years and it's not an easy thing to do. I was grateful to see that he was open-minded on not requiring a public plan — it was almost as if it were included only for the benefit of the party leaders. I was also pleased that he mentioned medical malpractice reform.
"It's hard to know exactly how the plan would specifically impact me, my family or my business because of the lack of details. In the long run, it may determine the level of health insurance plan I can offer to my employees. I anticipate there will be increased taxation on my business, and if so, that will determine what kind of plan I can afford to offer and whether we can continue to be profitable and expand the business."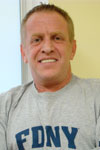 Jeff Goodman, 52, is an uninsured owner of a boutique pet store in Los Angeles and member of the L.A. County Commission on HIV.
"[My recent heart attack] was just another secret shopping mission God sent me to evaluate the health system. It's very challenging. I am more optimistic than I was an hour ago that the bill he finally signs will actually be genuine reform, that this won't be watered down. The kudos first: This is an amazing speech. I don't know what else he could have done to try to bring the debate back into a civil forum. The reservations: The devil is always going to be in the detail. There are still areas I don't know about. Especially the public option. What is that going to look like? I'm still looking for more detail, and a stronger commitment to having a genuine public option.
"If everything he said tonight comes true, my situation will be really improved. The group plan I could pay into would become much more affordable. Or I could join a co-op. And I really want to be able to offer coverage to my employees. I'm really optimistic both as a small business man, and an individual."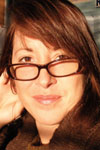 Beth Mann, 42, of Long Beach Island, N.J., has a creative consultancy business, Hot Buttered Media.
"The speech still sounded like a lot of rhetoric. All that stuck out to me was 'four years.' That's when all this will be enacted. And I think, what happens between now and then? I am still figuring out the public option idea. I don't feel like I got a definitive answer there. But overall yes, he was persuasive, in as much as I believe a politician at this point in my life can be persuasive. Obama even pointed this out. He said something about this fear-mongering hardening the disdain that average Americans feel towards the government. And I thought yes, I am one of those people! It seems like the government is being ruled by corporate interests. They stopped worrying about me a long time ago. I am the small business owner he kept mentioning.
"It stands to reason that this couldn't be enacted over night. But the four years contributed to a loss of hope for me and a sense of worry of what can happen between now and then. Right now, my roommate just had an appendicitis. If he were not on his mother's insurance plan, it would have been a $40,000 operation. What if I get an appendicitis? I can't afford that – it would break me. And that's just for an appendicitis. We're not even talking about the big C. I just feel more compelled than ever that I need to take care of my own health to the best of my ability. I want to know my health better and more thoroughly and not rely on this corrupt system anymore. It doesn't show any signs of changing soon."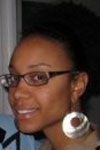 Kya Blackstone, 27, is a recent law school graduate interested in pursuing international economic development.
"I think we're going to have to see what the outcome is. I'm hopeful He outlined it I think very clearly. I think he did his best to incorporate ideas from both sides of the aisle.
"Having cheaper health care helps us all. I've had friends including myself go on and off health care plans…But at the same time you never know (what the final legislation will be). I took a class on legislation in law school and so I have an understanding of how the legislative process works: that when a bill is first proposed, after going through the various committees, it can change."
Helen Wasserman, 80 is a widow, mother of two and grandmother of three from Fairfield, Conn. Her husband was an internist who volunteered in a low-income community health center. She is a Medicare beneficiary and an Obama supporter.
"I am totally impressed. I think it was brilliantly organized to a remarkable crescendo with very specific humane and cost-saving recommendations. It gave a specificity that I had not heard before from the White House or administration. I had been to a town hall meeting in Bridgeport where the mythology that he talked about was clearly articulated… the loudness, the disruptiveness, the lack of respect shown. He made again a plea for a rational cooperation, whether that will be met remains to be seen. But he was very politically effective, especially when he quoted McCain and other Republicans. It was politically very astute.
"He spoke eloquently about the need to protect Medicare, to not further invade the Medicare trust. He articulated key areas where savings could be made and gave important facts. We are blessed with good insurance coverage but we have to be concerned not only morally but also practically about what happens to the least of us, to those that have the least resources. I think his address launched some hope that I didn't have before."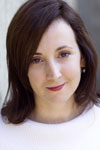 Michele Loeper is a 40-year-old single mom from Lancaster, Pa., who works part time as a marketing consultant. Her company does not have enough work currently to support her working full time, which would let her tap into group health insurance. She became uninsured in May when her live-in boyfriend was laid off and lost his coverage. Her daughter has coverage through a government health insurance program for children.
"I thought it was a home run for him. But at the end of the day I am not sure he will be able to convince his opponents or change their minds … The thing that struck me the most was that even with reform, for those with insurance nothing will change except for the things that should change. I am sure that I will be insured again at some point and it gave me hope that I won't get sick and lose coverage or be denied coverage. The health insurance exchange and public options sound too good to be true. I'm not sure how it will work. I am cautiously optimistic about that."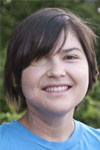 Jessica Roark, 25, is a college student in Lawrence, Kan., and a recent cancer survivor.
"If his goal was to persuade Republicans and moderate Democrats, he didn't emphasize enough how his plan would be deficit neutral. But I was convinced by the specificity of his plans to require individuals who can afford it to carry insurance and businesses to provide it. I also liked that he mentioned that everyone was on the same page about regulating insurance companies, including limiting preexisting conditions, ending lifetime caps, putting a limit on out of pocket costs, and covering preventive care. It was convincing to see the bipartisanship there, but I still saw a lot of partisanship in the rest of the speech. The Republicans for the most part were not clapping.
"My life choices depend on health care availability. I have a pre-existing condition, so I wonder: if I do have to see a doctor again, will I have health care at all and will it be 25 percent of my income? But introducing competition and holding insurance companies accountable would make coverage more affordable for me, giving me the chance to live my life more fully. Making health care affordable also affects me as an undergraduate about to enter the work force. It would give me more opportunities, like putting money down on a house payment instead of spending it on insurance."
Reporters Jennifer Evans, Phil Galewitz, Jenny Gold, Jessica Marcy, Jaclyn Schiff and Christopher Weaver contributed to this story.