Financially, it's always been risky to get health care from a hospital or doctor that's outside your health plan's network. Without the protection of guaranteed rates negotiated by your health plan, you may end up owing much more, including any billed amounts not paid by your plan. Out-of-network cost sharing is usually higher, too.
Some recent developments put consumers in a slightly stronger position if they go out of network: A new database lets consumers learn the prevailing rates for medical procedures in their area, and the 2010 health-care overhaul provides better protection when people receive out-of-network emergency care.
But it's still often an expensive proposition, and that trend is accelerating. Consider these findings from the annual survey of employer-sponsored health plans by the human resources consultant Mercer:
The average annual deductible for individual coverage in network rose 17.2 percent between 2008 and 2011, to $587, according to Mercer. For family coverage, the average increased 12.4 percent, to $1,317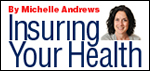 Deductibles for out-of-network care increased much more during those years. For individuals, the average rose to $1,084, a 27.5 percent increase, while the average for family coverage jumped 30.9 percent, to $2,591.
A similar pattern emerged for provider services. In network, the median co-payment stayed steady at $20 for physician services, while the median coinsurance for hospital stays remained at 20 percent.
Out-of-network, plan members' share of the tab for physician visits rose from a median of 30 percent to 40 percent, while it rose from 35 percent to 40 percent for hospital stays.
"Plan sponsors want to give members a bigger incentive to use in-network providers," says Tracy Watts, a partner in Mercer's health and benefits business. "If they can shift costs [to employees], some employers are trying to do that."
Within networks, insurers and providers agree on reimbursements. When consumers go out of network, insurers may reimburse the providers based on so-called "usual and customary rates," or increasingly, on what Medicare would pay for the same service, which is often significantly less than the usual and customary amount.
In most states, hospitals and physicians can make up the amount the insurer doesn't pay for out-of-network care by billing consumers – a practice known as balance billing. In 2010, only nine states restricted balance billing of members in private plans for out-of-network services, according to an analysis by the Georgetown Health Policy Institute for the Kaiser Family Foundation (KHN is an editorially independent program of the foundation.)
Although out-of-network charges can be a problem with any medical service, they're particularly vexing in emergencies, when patients need care urgently and generally can't pick their providers. The 2010 law prohibits health plans from charging consumers higher co-payments or coinsurance for emergency care that they receive out of network than they would owe if they had used their plan's provider network. The law doesn't prohibit providers from balance-billing patients, but it sets standards for how much they can charge. The new provisions apply to new health plans and those that have changed their benefits enough to lose their grandfathered status.
Gael Drew of Decatur, Ga., used the law to her advantage last year when she broke three fingers in a fall at a gas station in Greenville, S.C. The ambulance that took her to the hospital was outside her health plan's network (a not uncommon problem, even near home).
The bill was $1,082, of which her health plan paid $472, or 44 percent of the total, based on usual and customary rates in the area. Drew, 57, was left with a bill for $610. She successfully appealed to her health plan to pay the entire bill by arguing that the new law requires insurers to cover out-of-network emergency care at in-network rates.
"From a financial perspective, it's satisfactory," she says. "But I look at what it took for me in personal time and calls and online researching. A lot of people don't have the ability to do that."
In some cases, people use an out-of-network provider because they think they'll get better care or they want a certain expertise that they don't believe they can get in network. Now it's easier to get an idea of how much such care might cost through Fair Health, a nonprofit group operating a free Web site that allows consumers to investigate costs for out-of-network care. The site contains continually updated claims data from insurers and third-party administrators covering 126 million people, says Robin Gelburd, Fair Health's president.
Consumers can learn reasonable and customary rates for services in their area as well as the rates that Medicare pays. The site also has an online calculator that provides comprehensive out-of-network estimates for more than 30 common procedures and includes related services such as anesthesia.
Sometimes, people find themselves using an out-of-network provider despite their best efforts. Earlier this year, New York Attorney General Eric Schneiderman announced a settlement with eight large insurers that had failed to keep their provider directories up-to-date.
Consumers went to physicians listed in their provider directories as in network, only to discover later that the doctor had left the network. As part of the settlement, insurers agreed to refund consumers for any overpayments and keep their directories current.
The lesson for consumers: Don't believe what you read. To ensure a physician is in your network, call his office and ask.
Please send questions or ideas for future topics for the Insuring Your Health column to questions@kffhealthnews.org.