Barbara Bloomfield had it all figured out. When she retired from her job at the Pennsylvania Department of Environmental Protection, she would get into solar energy.
"But then I suddenly got arthritic knees, and I had to go for physical therapy and I thought about all the people who didn't have health care," said Bloomfield, 70, of Chestnut Hill, Pa. "So I decided to get involved in supporting the Affordable Care Act just before it came up for a vote in Congress."
She also volunteered with the Philadelphia Unemployment Project, helping those with no health coverage navigate the Byzantine world of insurance.
Navigate is the key word.
Under the act, insurance exchanges will start open enrollment on Oct. 1, essentially through websites and call centers that the uninsured and others can use to buy coverage. The actual plans will start Jan. 1. Most people will need to be insured next year or pay a penalty. Tax credits may help individuals who are up to 400 percent of the poverty line. For some, it will be the first time they have health insurance.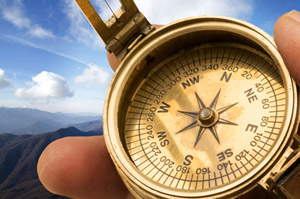 The new exchanges are expected to attract individuals and small business workers.
This new venue is expected to raise a tsunami of questions from consumers. Where will potential enrollees turn if they can't use the Internet or don't speak English?
Consumers can call on "navigators," trained people who will provide face-to-face assistance.
Or, it is hoped, the navigators will call on them.
These helpers will hang out at church picnics and beauty salons, and even go door to door. Ideally, they will be people well-known in the neighborhood, working through established groups.
After the navigators undergo training and pass a test, their job will be to point out differences in plans so enrollees can decide which would best suit their needs and income.
Navigators will help people enroll in Medicaid, or, if they make too much for that, tally up what they can get in tax subsidies to buy a plan on the exchanges.
A family of four that earns $50,000 a year could get a tax-credit subsidy of up to $6,504, the Kaiser Family Foundation's online calculator shows. (KHN is an editorially independent program of the foundation.)
Navigators will swing into action after Aug. 15, when groups that have applied for navigator grants (such as the unemployment project) find out who was chosen.
"I'm excited about it," said Bloomfield, who wants to be a navigator. "It's tragic that so many people in our country can't afford" insurance.
She has a bachelor's degree in anthropology and a master's in geology ("they were 30 years apart," she said) and already has a taste of what being a navigator might entail.
Her work at the project involved helping a woman fill out the 24-page Medicaid application.
"I was able to help a mother whose son was severely epileptic and wasn't getting coverage," Bloomfield said. (Although she's called a navigator at the project, that position is not associated with the health law.)
Bloomfield intends to use the project's resources and connections to find enrollees. "We have outreach programs, put out fliers," she said. "We really mainly meet people through word of mouth, churches, and other community organizations. Also, people call us. They come in."
Navigators will receive 30 hours of Web-based training and then have to pass an exam for certification by the Department of Health and Human Services. They cannot have any ties to health insurers.
"These navigator programs are where the rubber meets the road," said Elaine Saly, a health-policy analyst at the advocacy group Families USA in Washington.
That's especially true in Pennsylvania and New Jersey, which are letting the federal government run their online exchanges. No one is quite sure how much navigators nationwide will be paid, but it's almost certain the Philadelphia region will lean heavily on volunteers such as Bloomfield.
The city has to share $2.1 million in federal navigator grant money with the rest of the state, which comes to about $2 per uninsured person. States running their own exchanges, such as Maryland, will have much more money to use.
Bloomfield knows how to reach out. From 1970 to 1980, she was a union organizer for hospital workers and then worked as a pharmacy assistant before returning to school.
After getting her geology degree, she worked for the state for 17 years, supervising the cleanup of sites with contaminated groundwater from DEP offices in Conshohocken and Norristown. She likes playing Appalachian old-time music on the fiddle, and plays second violin in the Ambler Symphony Orchestra.
About her desire to be a navigator, Bloomfield said: "It feels good to help people. It feels bad to see people suffer, or to know they are suffering even if unseen. . . . Helping someone who needs to get health care is a small way of seeking justice."