Insured or uninsured, young adults seem to spend about the same out-of-pocket for health care over the course of a year.
With 2009 federal data on patient spending, researchers examined how often adults up to age 25 used and paid for health care.  While an awful lot has changed since then – the Affordable Care Act became law in 2010, young adults can stay on family insurance plans until age 26, they can get subsidies to buy insurance – this study in the Journal of Adolescent Health could be a baseline to see whether the ACA makes a difference in the behavior, coverage or spending of this important age group.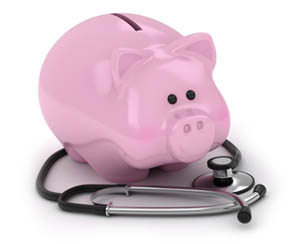 The study compared many variables, including age, ethnicity, ability to speak English, visits to doctors and hospitals, individual and overall expenses, as well as employment, insurance and poverty status.
At the time, 21 percent of adults ages 18 to 25 had health insurance part of the year and 27 percent were completely uninsured.
Lead author Dr. Josephine Lau, an assistant professor of adolescent and young adult medicine at University of California, San Francisco, said she and her co-authors were surprised that young adults insured part of the year still had higher emergency room costs than those uninsured for the whole year.
She said job loss, money woes and other situations could have created an unstable environment for receiving care from a doctor's office.
"It could be they had just lost coverage as they were going through changes in their lives," Lau said.
Under the ACA, various preventive and wellness services that will not require any co-payments by policyholders, which Lau hopes will provide an incentive for young adults to go to the doctor.
But, she adds: "If they sign up for a high deductible plan and don't realize some services may not require a co-payment, that might prevent access to care."
"When you give an uninsured person insurance, they have better protection but their out-of-pocket costs may go up because they're able to use more services," according to Larry Levitt, senior vice president for special initiatives at the Kaiser Family Foundation. (KHN is an editorially independent program of the foundation.)
But despite all the changes in the health care world, this study reflects some basic truths, unlikely to change. For example: Women were more likely to go the doctor and use various health services, making their out-of-pocket costs $700 higher than men.
"There's nothing in the ACA that's going to make young men not be young men," said Levitt. "Young men use fewer health services (than young women), but by their 50s and 60s, that reverses."
And the study highlighted the usual suspects for lackluster insurance use, including gender, age, race and income. Blacks and Hispanics were found to be less likely than whites ​to use medical services overall. And low-income young adults had higher use of emergency room services and higher health costs than those with higher incomes. But they also had lower out-of- pocket expenses.
When researcher compared young adults with adolescents  ages 12 to 17, the researchers found "lower rates of office-based visits and somewhat higher rates of ER visits," suggesting that young adults were substituting the emergency room for lower-cost office visits.
"Low office-based visit utilization is of concern for young adult health, given their relatively high rates of health problems in the areas of obesity, substance use disorders, mental health problems, unplanned pregnancies, and sexually transmitted infections, many of which can have lasting negative consequences across the life course," they added.