Eager for revenues, states are settling more cases than ever — and at record amounts — with drug makers accused of defrauding Medicaid programs, according to a new analysis from the consumer group Public Citizen.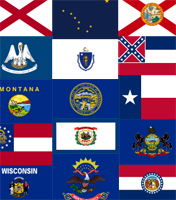 In just the first half of 2012, the federal government and states have recovered $6.6 billion, according to the report. Overcharging health programs, mainly in the form of drug pricing fraud in state Medicaid programs, was the most common violation during the study period, from Nov. 2, 2010 through July 18 of this year.  Unlawful promotion of drugs was associated with the largest penalties.
Seventy-four settlements totaling $10.2 billion in financial penalties were reached between federal and state governments and pharmaceutical manufacturers during the study period. Three companies – GlaxoSmithKline, Johnson & Johnson and Abbott – accounted for two-thirds of the financial penalties paid to federal and state governments, according to the report. GlaxoSmithKline alone paid out $3.1 billion in settlements, including numerous violations for promotion of the diabetes drug Avandia.
The Public Citizen document, released Thursday, also analyzed state enforcement efforts against drug companies since 1991 to conduct a "return on investment" analysis. The report found that 17 states recovered the equivalent or more than their entire Medicaid fraud enforcement budgets from these settlements. Arkansas, South Carolina, Alabama and Hawaii had the highest return on the money they spent on such investigations, recouping between $12 and $84 for every dollar spent on Medicaid fraud enforcement.
"It should come as no surprise that states facing Medicaid budget shortfalls are finally deciding to root out fraud that likely has cost their taxpayers billions dollars over the years," study author Dr. Sammy Almashat, a researcher with Public Citizen's Health Research Group, said in a news release.
Matt Bennett, senior vice president at the Pharmaceutical Research and Manufacturers of America, said in an email that while PhRMA is still reviewing the Public Citizen report, "PhRMA believes that compliance with health care fraud and other laws is critically important. Our member companies devote significant resources to internal compliance programs and thorough investigations of any reported misconduct – activities that complement the government's enforcement efforts. We continue to advocate for balance between appropriate enforcement and preventing unnecessary litigation."