Republican governors in Florida, Virginia, Texas and several other states say they're reluctant to build the online insurance markets required by the federal health law because they're worried about getting stuck with the bills.
"That's not a good value proposition for the people of Virginia or any other state," Virginia Gov. Bob McDonnell told Fox News last month.
But Democrat-controlled California, which will run the country's largest insurance market, will do so without taking a cent from the state treasury.  Instead, operations of the market, also called an exchange, will be financed by a surcharge on the billions of dollars in insurance premiums sold in the exchange.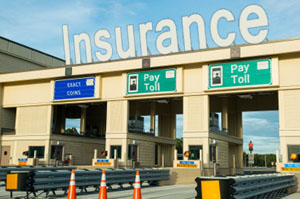 That's the same way most state and federal exchanges will be funded, according to government officials and health consultants working with states.
"When California formed its exchange, we said it will not now or ever be a burden on taxpayers," said Peter Lee, executive director of the California Health Benefit Exchange.
The insurance markets are a key element of federal health law, also known as Obamacare. They are the way in which millions of consumers and small businesses are expected to buy health coverage beginning in 2014.  Individuals will also be able to find out if they are eligible for subsidies or expanded Medicaid coverage when they shop there.
New Regulations: Fees On Insurance Policies
Concern over operating costs is one reason that fewer than 20 states have committed to building their own exchanges – far fewer than the law's backers had envisioned.
Governors have until Dec. 14 to tell federal regulators whether they will set up a state exchange, and until Feb. 15 to decide whether to partner with them to do it. States that do nothing are required by law to have one run by the federal government. The federally-run exchanges will also be financed with a surcharge — capped at 3.5 percent of monthly premiums in 2014, according to proposed regulations released Friday.
While the Obama administration has compared the new exchanges to travel web sites such as Expedia or Travelocity, selling health insurance is far more complicated than a plane ticket – and more heavily regulated as well.
Officials running the state insurance markets must decide which health plans are offered and what benefits are covered. Their duties include operating toll-free hotlines to help consumers choose a plan, determine eligibility for subsidies or Medicaid, rate plans based on quality and price, and conduct outreach and education.
To encourage participation, the Obama administration has awarded over $2 billion in startup funding. But by law, the markets must be self-sustaining by 2015 —meaning they no longer will get federal funding.
Consumer Impact
State estimates of annual operating costs vary from $15 million to $20 million a year in Rhode Island to $300 million in populous California, with the costs related to the number of people in the state as well as to how much education and outreach, among other functions, are done. 
Financing options include using state treasury funds, charging for advertising on exchange websites and imposing fees on insurance agents or health providers as well as insurers.
California's approach is typical among the states that have already decided how they will proceed. Oregon, Nevada and Connecticut also plan to raise money with a surcharge on premiums on policies sold in the exchanges that insurers are expected to pass onto consumers. West Virginia, which hasn't formally committed to building its own exchange, and Washington state are considering a surcharge on individual and small group premiums sold both inside and outside the markets, according to consultant Avalere Health.
Some worry, however, that the added fees, expected to range from 2 percent to 4 percent of premiums, will burden cash-strapped consumers struggling to afford coverage.
"Of course, these expenses would be passed along in the form of fees resulting in higher health premiums for Arizona families and small businesses," Arizona Gov. Jan Brewer said Nov. 28 when she notified the Obama administration that her state would not build a state exchange.
Supporters of the law say the impact on consumers will be negligible. 
"We think that premium assessments are an appropriate mechanism for funding the exchanges," said Claire McAndrew, senior health policy analyst at Families USA, a consumer advocacy group.
She prefers that states assess all health insurance premiums — not just policies sold inside the exchanges – to reduce the impact on those buying in the exchanges. But even assessing only the exchange plans will have a "negligible effect," she said. 
That's because consumers shopping there will get a more competitive insurance market which should mean lower prices, she argued.  More than half will also be eligible for federal subsidies in the form of tax credits to purchase policies, according to the Congressional Budget Office.
The insurance industry is more pessimistic.
"Any fees to fund the exchanges are going to be on top of all of these other provisions that already are going to affect the cost of coverage," said Robert Zirkelbach, spokesman for the trade group America's Health Insurance Plans.
Massachusetts Relies On State Funding
Massachusetts, whose Health Connector was a model for the federal law, has relied mainly on state funding to cover the cost of running the program.  In 2012, $25 million of its $36 million budget came from the state treasury, and $6.9 million came from a surcharge on insurance policies sold there according to Connector spokeswoman Stephanie Nichols.
Officials are studying whether state funding will be necessary after 2014, she said.
Jonathan Gruber, an MIT economist and Connector board member, said the surcharge on premiums—which ranges from 2.5 percent to 3.5 percent, depending on the type of policy — has been passed onto consumers, but has not prevented people from obtaining coverage. 
The state funding, which represents .06 percent of the state budget — has been seen as a worthwhile investment to reduce the uninsured rate from 6 percent to less than 2 percent, the lowest in the nation. "There's been strong political consensus that this is a good thing,"  said Celia Wcislo, a vice president of  SEIU United Healthcare Workers East and a Connector board member.
But for many recession-battered states, new state funding commitments seem impractical.
Jason Madrak, spokesman for the Connecticut health insurance exchange, said a premium surcharge is the "cleanest and easiest way to go," because it's a simple way to collect money and to increase the exchange's budget along with enrollment.
There was no appetite in Connecticut to use state funds to run the exchange, he said. "We are cognizant of the math and intend to run as lean an organization as we can."
Florida Gov. Rick Scott, a vehement critic of the law, has worried that building an exchange would lead to higher taxes and health care costs.
But Florida has been building its own online health insurance exchange, authorized by the state legislature back in 2008, which will be financed with a surcharge on premiums sold in the exchange.
Florida's market, set to open next year, is a distant cousin to the model in the federal law – it won't offer subsidies or sell individual policies, at least at the start. However, some state lawmakers are considering expanding it to comply with the law.
KHN correspondent Julie Appleby contributed to this report.