At first blush, it seems counterintuitive. Since 2008, the two dominant children's hospitals in Phoenix have spent nearly $1 billion building new hospitals, adding beds and recruiting specialists.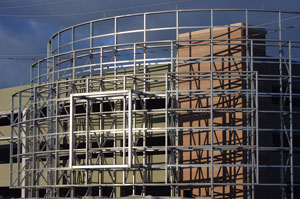 They couldn't have picked a worse time. The economy started to crater just about the time they were breaking ground. Between the collapse of the housing market and the loss of thousands of jobs, the outlook in Arizona was bleak.
To make matters worse, state officials started to cut Medicaid payments to children's hospitals in 2008, and those cuts have continued, says Robert L. Meyer, CEO of Phoenix Children's Hospital, which recently opened a $538-million, 11-story facility. Over three years he estimates the cuts have cost his hospital $52 million. Medicaid, the state-federal program for the poor, insures more than half of Phoenix Children's patients.
Yet Phoenix Children's has managed the financial challenges and is positioned to take advantage of the booming market there for children's care, according to Meyer. With another half million children expected in the region by 2025, "We're still looking at a lot of potential to grow," he said.
Children's Phoenix, currently at 478 beds, has room to expand to more than 600 beds. Cardon Children's Medical Center in Mesa opened a new hospital in 2009 with about 240 beds. At the same time, community hospitals with smaller pediatric units are getting out of the business, a trend Meyer expects to continue as economic pressures and the federal health law changes place a premium on efficiency.
He says the hospital has worked hard to lower its costs, especially during the recession.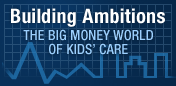 Day Two 
One City, Three Hospitals
Regional Reports 
Arizona
Chicago
Denver
Ohio
Pittsburgh
Texas
Day One 
The Rise of Children's Hospitals
"It has been difficult but we have done it," Meyer said. "We have looked at all kinds of efficiencies," ranging from travel expenses to the number of hospital employees to collaborating with the nearby Mayo Clinic on some services. Nationally, children's hospitals use the equivalent of eight full-time employees for each bed, while "we use about six."
The hospital's strategic plan focuses on half a dozen core areas "with large volumes and reasonable reimbursements." They include cardiac, neurosurgery, orthopedics, trauma and hematology and oncology. It seems to be working. Revenues have swelled from $100 million to more than $400 million in the last decade, records show.
Like many other children's hospitals, Phoenix Children's started as part of an adult system. It separated about a decade ago and Meyer, 57, a consultant by training, was hired on an interim basis to help turn around the hospital. The temporary position became full time in November 2003.
"I've probably heard the world is ending four or five times since I have been doing this," Meyer said. "I just don't believe it. It's a challenging time in healthcare. You have to be adaptive and flexible. You have to be creative. And you have to be more efficient. But if you do that, you'll probably be okay."