The health law's online insurance exchanges were supposed to be a one-stop shop where consumers browsing for coverage could enroll in a private health plan or in Medicaid if they qualified.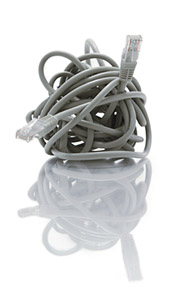 But that won't happen with the federal exchange being relied upon by consumers in 36 states, at least not initially. The federal website won't be able to communicate with state Medicaid agencies until at least Nov. 1 due to technical issues, federal officials said.
This means if people are found to be eligible for Medicaid today (under current eligibility rules) after entering their personal data on the federal web site, they will be directed to their local Medicaid eligibility office where they will have to repeat the process of providing detailed information about their income, residency status and other data.
But people who become eligible for the health law's expanded Medicaid in January –when 26 states expand coverage for everyone under 138 percent of the federal poverty level, or up to $15,800 a year for an individual — won't have to resubmit their data or face a delay in coverage, administration officials said.
"Given that coverage does not begin until January 1, this will not cause a delay for consumers," said a spokeswoman for the Centers for Medicare and Medicaid Services. Newly eligible people won't have to take any other action and they would hear back from their state Medicaid program before the end of the year, she said.
"It's a problem, but not an earth-shattering one," said Matt Salo, executive director of the National Association of Medicaid Directors. "It's an extra step or two, and a disappointment … if people were expecting this to really be 'Travelocity for health care' on Day One."
Nine of the 36 states that are using the federal exchange are expanding Medicaid under the law. Still, the publicity around the Affordable Care Act is likely to bring many people to the websites who are eligible for those states' current Medicaid programs.
Cindy Mann, director of the Center For Medicaid And CHIP Services for the Centers for Medicare and Medicaid Services, has repeatedly told reporters and advocates that the exchanges would offer a seamless way of applying for coverage.
Sara Rosenbaum, a health policy professor at George Washington University, said the dilemma would be a "big problem" for people looking to enroll in Medicaid at least initially.
The state-run exchanges are connecting people online to their Medicaid agencies, which makes enrollment simpler.
The exchanges will refer people to Medicaid regardless of whether their state has expanded the program under the federal health law.
A spokesman for the Arizona Medicaid program said the agency is advising people who think they might be eligible for the program to apply directly.
On the first day of open enrollment Tuesday, the Connecticut exchange processed 84 applications for Medicaid and 83 for private health plans, a spokesman for Connecticut Medicaid said.