One in seven women experience depression during pregnancy or the first year after giving birth, yet many may not realize it or report their concerns to clinicians. A new proposal by the U.S. Preventive Services Task Force could help change that. It recommends that all women who are pregnant or within a year of giving birth be screened for perinatal depression, as it's called. The screening proposal is included as part of a broader recommendation to screen all adults for depression that the task force released this week for public comment. The task force proposal would update the current guidelines, adopted in 2009, which recommend depression screening in all adults if clinicians are available to address depression care. In the 2009 document, the task force didn't review depression in pregnant and postpartum women and made no screening recommendation for them.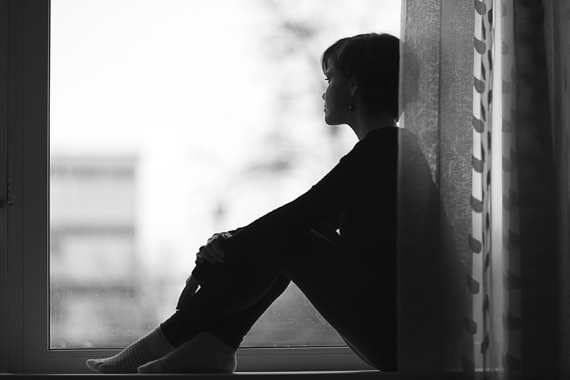 The task force screening recommendation, which is in line with the perinatal screening recommendation of the American Congress of Obstetricians and Gynecologists, offers another opportunity for us to emphasize the importance of doing this," says Dr. Jeffrey Ecker, an obstetrician at Massachusetts General Hospital in Boston who chairs ACOG's committee on obstetric practice.
Ecker says obstetricians at his practice screen women for depression during their third trimester of pregnancy and again after giving birth. Such screening may not be routine in some practices, however, and the ACOG and task force recommendations can help bolster that practice.
Screening generally involves filling out a questionnaire that takes 5 to 10 minutes to complete.
Some research indicates that less than 20 percent of women who are diagnosed with perinatal depression had reported their symptoms to clinicians.
Women may not report their symptoms to their obstetrician because they don't want to admit to feelings of sadness or hopelessness during a supposedly joyful time, says Ecker. They may also think that their problems with sleep, appetite or sexual desire are just part of the normal changes that are associated with pregnancy and childbirth.
Screening is important, but it's only the first step, experts say.
"Screening for depression alone doesn't make anyone better; it needs to be linked to resources" such as counseling or, in some cases, medication, Ecker says.
Please contact Kaiser Health News to send comments or ideas for future topics for the Insuring Your Health column.