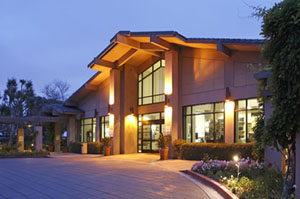 San Diego Hospice, one of the nation's oldest and busiest, is closing its doors permanently in response to financial problems stemming from an investigation of its practices by Medicare.
The hospice announced last week that it planned to file for bankruptcy. On Wednesday, San Diego Hospice said it would cease operating in the next 60 to 90 days and that Scripps Health has offered to buy the hospice's small hospital and hire hospice employees to care for current patients.
Medicare has been investigating whether the hospice has complied with government rules governing admissions and length of stay of patients, who require physician documentation that they are not expected to live more than six months. The ongoing prospect of loss of funding by Medicare drove Wednesday's action.
"The plan we have put forward will allow us to take immediate steps to stop incurring debt, which increases every day we remain in operation," Kathleen Pacurar, CEO of San Diego Hospice, said in a statement.
The hospice had served as many as 1,000 patients at a time, but that number tumbled to 600 in recent weeks as the hospice laid off hundreds of workers and closed its 24-patient hospital.
Scripps Health, led by president and CEO Chris Van Gorder, is a $2.6 billion nonprofit system with five acute-care hospitals.
Federal officials are looking more closely at hospices to determine their compliance with the rules. At the same time, hospices are receiving smaller payment increases from Medicare, according to Theresa M. Forster, a vice president of the National Association for Home Care & Hospice.
"Hospices have been experiencing a financial tightening," she told Kaiser Health News recently, "and it makes things less stable."