With just a year to go before the most significant changes under the Affordable Care Act take effect, readers have many questions about how the law will affect them.
Q. My employer, with over 3,000 employees, is holding meetings with us explaining the health-care law and how expensive it is going to be for us and for them. My employer is saying it will likely drop our insurance and make us buy our own. Will the insurance premiums still be a pre-tax payment? Are there affordable options for me and my family?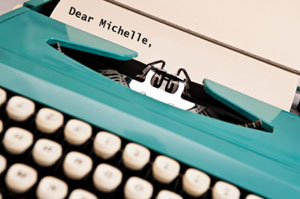 A. If your employer drops your health insurance coverage and you have to buy your own plan, you would no longer be able to pay your premium with pre-tax dollars. That tax "exclusion" — your health insurance benefits are excluded from taxable income — cost the federal government an estimated $240 billion in 2010, according to an analysis by the Urban Institute.  Politicians on both sides of the aisle have suggested eliminating it, but Congress has not taken action on this.
Starting in 2014, if your employer stops offering coverage, you can look for a plan on the health insurance exchanges that will be functioning in every state. Even though you wouldn't get the tax break you currently receive, there will be subsidies available to people with incomes up to 400 percent of the federal poverty level ($92,200 for a family of four in 2012) to help make coverage more affordable.
Although employers may consider dropping health insurance coverage, they could face financial penalties for doing so. Under the health-care law, companies with more than 50 employees will be fined $2,000 per employee if they don't offer health insurance and any of their employees receive tax subsidies when seeking insurance through the state-based insurance marketplaces, called exchanges, being set up by the law. (The first 30 employees are excluded from the penalty.) 
Q. What does the new health-care law mean for people like me, who use alternative medicine?
A. The law spells out 10 categories of "essential health benefits" that most individual and small-group plans must cover starting in 2014, whether they are sold on a state-based health insurance exchange or on the private market.  They include hospitalization, emergency care, maternity and newborn care and prescription drugs.
Each state will pick an existing plan whose benefits include at least those 10 categories to serve as a benchmark for coverage. In general, other individual and small-group plans will have to include the benefits covered by the benchmark plan. (Experts expect that the plan selections will be finalized in all states early this year.)
If that state benchmark plans covers acupuncture, say, or chiropractic treatments, such services may generally be covered by other individual and small group plans in the state.
But some policy experts say the latest federal guidance doesn't make it clear that a benchmark plan's benefits that don't easily fit into one of the 10 essential health benefit categories of care, such as acupuncture, must be covered by all plans.
Moreover, insurers are permitted in some instances to substitute benefits, as long as they are determined to be substantially the same in value under the law. So in theory, an insurer might decide to swap out acupuncture in favor of something else, such as physical therapy, says Karen Pollitz, a senior fellow at the Kaiser Family Foundation. (Kaiser Health News is an editorially independent program of the foundation.)
These essential health benefit rules don't apply to large group plans, plans that pay employee claims directly and those that are grandfathered under the law. Coverage in those types of plans wouldn't be affected.
Q. My 21-year-old is on our health plan but has moved out of state. We were recently told by our health plan that he will not be eligible for coverage if he lives out of the area. Is this true? I thought children could now remain on their parents' health plan up to the age of 26, regardless of where they live.
A. You're right. Under the Affordable Care Act, your son can stay on your health plan until he turns 26 even if he lives out of state. As a practical matter, though, you may find that if he needs care outside your plan's service area, he may have to see an out-of-network provider, and that can get expensive.
Some young people solve the problem by waiting to see the doctor until they come home to visit Mom and Dad. But for adult children with a chronic medical condition, that may not be possible.
Your son will have access to "whatever the plan is required to cover in terms of emergency care or out-of-network care," says Jen Mishory, deputy director of Young Invincibles, an advocacy organization for young adults, but "the insurer doesn't have to have a national network of providers."
Please send comments or ideas for future topics for the Insuring Your Health column to questions@kffhealthnews.org.