Medicare's new comprehensive measure of hospital readmissions shows that at least 20 percent of the hospitals in Illinois, Maryland, Massachusetts, New Jersey, New York and Rhode Island have higher rates of patients returning than the national average.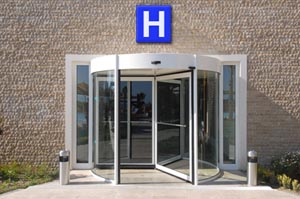 Colorado, Hawaii, Idaho, North Carolina, Oregon, South Carolina, Utah and Washington led the states with the highest proportion of hospitals with low readmission rates. In those states, between 13 and 16 percent of hospitals came in below the national average, which was 16 percent of Medicare patients, the data show.
Since 2008, Medicare has been tracking hospital readmission rates and publishing those for three common ailments. In December, the government expanded its disclosure by publishing hospital rates of Medicare patients of all diagnoses who returned within a month for unplanned reasons from July 2011 through June 2012. At 364 hospitals, or 8 percent, patients returned more frequently than did patients at the average hospitals. Some of these facilities are among the most revered in the country, such as the Cleveland Clinic and Duke University Hospital in Durham, N.C.
Patients at 315 hospitals, or 7 percent of those rated across the country, were readmitted at a lower rate than the national average. They included Baylor University Medical Center in Dallas, California Pacific Medical Center in San Francisco and Intermountain Medical Center in Murray, Utah. The rest of the nation's hospitals were rated as average.
The KHN chart at the bottom of this story lists all hospitals that did either better or worse than average on this measure, known as hospital-wide all cause unplanned readmissions.
The all-cause readmission rates are particularly significant because the Medicare Payment Advisory Commission (MedPAC), which advises Congress, has encouraged lawmakers to use this measure when determining financial penalties for hospitals in the Hospital Readmission Reduction Program. Medicare is currently fining 2,225 hospitals for excess readmissions for heart failure, heart attack and pneumonia patients. (The full penalty list is in this KHN interactive chart, and Medicare publishes the underlying data here.)
The number of cases of each of these three conditions for many hospitals is quite small, making it hard for the government to make accurate assessments of their readmission rates. Half of hospitals have 70 heart attack patients or fewer over a three year period. Nine out of 10 hospitals would have at least 1,100 cases of any kind over three years, making calculations more accurate, MedPAC said.
The hospital industry and some independent researchers have expressed reservations about all the readmissions measures. They say they do not reflect that some hospitals end up saving lives by being more aggressive in readmitting patients at early signs of trouble. They also complain that hospitals with large proportions of low-income patients often have higher readmission rates because those patients often don't have the money for follow-up care and are more likely to lack their own primary care physician. Finally, while Medicare does take the degree of patient sickness into account when judging hospitals, academic medical centers say that the government analysis isn't refined enough to fully notice which patients are sicker than others with the same ailment.
Some cities had particularly large numbers of high readmission hospitals, the data show:
Chicago: 19 hospitals including Northwestern Memorial Hospital, Rush University Medical Center and the University of Chicago Medical Center.
Brooklyn: 11 hospitals including Brookdale Hospital and Medical Center, Kingsbrook Jewish Medical Center and New York Methodist Hospital.
Philadelphia: 10 hospitals including Einstein Medical Center, the Hospital of the University of Pennsylvania and Thomas Jefferson University Hospital.
Baltimore: Seven hospitals including The Johns Hopkins Hospital and Johns Hopkins Bayview Medical Center, MedStar Good Samaritan Hospital and the University of Maryland's Medical Center and Midtown Medical Center.
Manhattan: Seven hospitals including Beth Israel Medical Center in Manhattan, Lenox Hill Hospital, New York-Presbyterian Hospital and NYU Langone Medical Center.
Boston: Five hospitals: Beth Israel Deaconess Medical Center, Boston Medical Center, Brigham and Women's Hospital and the Brigham's Faulkner Hospital, and Tufts Medical Center.
Los Angeles: Four hospitals: California Hospital Medical Center, Hollywood Presbyterian Medical Center, Olympia Medical Center and Ronald Reagan UCLA Medical Center.
Miami: Four hospitals: Jackson Memorial Hospital, Kendall Regional Medical Center, University of Miami Hospital and Westchester General Hospital.
Out of all cities, Oklahoma City had the most hospitals with lower than average readmissions rates, with four scoring better than average.
| Hospital Name | City | State | All-Cause Hospital Wide Readmission |
| --- | --- | --- | --- |
| Abbott Northwestern Hospital | Minneapolis | MN | Better |
| Adena Regional Medical Center | Chillicothe | OH | Worse |
| Advocate Christ Hospital & Medical Center | Oak Lawn | IL | Worse |
| Advocate Illinois Masonic Medical Center | Chicago | IL | Worse |
| Advocate Trinity Hospital | Chicago | IL | Worse |
| Alegent Health Bergan Mercy Medical Center | Omaha | NE | Better |
| Alexian Brothers Medical Center | Elk Grove Village | IL | Better |
| Alpena Regional Medical Center | Alpena | MI | Better |
| Alta Bates Summit Medical Center | Oakland | CA | Better |
| American Fork Hospital | American Fork | UT | Better |
| Anderson Regional Medical Ctr | Meridian | MS | Better |
| Anne Arundel Medical Center | Annapolis | MD | Worse |
| Appleton Med Ctr | Appleton | WI | Better |
| Aria Health | Philadelphia | PA | Worse |
| Arkansas Methodist Medical Center | Paragould | AR | Worse |
| Arkansas Surgical Hospital | No Little Rock | AR | Better |
| Asante Rogue Regional Medical Center | Medford | OR | Better |
| Aspirus Wausau Hospital | Wausau | WI | Better |
| Athens Regional Medical Center | Athens | GA | Better |
| Atlanticare Regional Medical Center – City Div | Atlantic City | NJ | Worse |
| Augusta Health | Fishersville | VA | Better |
| Aurora Lakeland Med Ctr | Elkhorn | WI | Better |
| Aurora Med Center Washington County | Hartford | WI | Better |
| Aurora Med Ctr Manitowoc Cty | Two Rivers | WI | Better |
| Aurora St Lukes Medical Center | Milwaukee | WI | Better |
| Aurora West Allis Medical Center | West Allis | WI | Better |
| Aventura Hospital And Medical Center | Aventura | FL | Worse |
| Avera Mckennan Hospital & University Health Center | Sioux Falls | SD | Better |
| Avera Queen Of Peace | Mitchell | SD | Better |
| Avera St Lukes | Aberdeen | SD | Better |
| Banner Desert Medical Center | Mesa | AZ | Worse |
| Banner Good Samaritan Medical Center | Phoenix | AZ | Better |
| Baptist Health Louisville | Louisville | KY | Better |
| Baptist Medical Center | San Antonio | TX | Better |
| Baptist Memorial Hospital | Memphis | TN | Better |
| Baptist Memorial Hospital Desoto | Southaven | MS | Worse |
| Baptist St Anthony's Hospital | Amarillo | TX | Better |
| Barnes Jewish Hospital | Saint Louis | MO | Worse |
| Baxter Regional Medical Center | Mountain Home | AR | Worse |
| Baylor All Saints Medical Center At Fw | Fort Worth | TX | Better |
| Baylor Medical Center At Garland | Garland | TX | Better |
| Baylor Medical Center At Irving | Irving | TX | Better |
| Baylor Regional Medical Center At Grapevine | Grapevine | TX | Better |
| Baylor University Medical Center | Dallas | TX | Better |
| Baystate Medical Center | Springfield | MA | Better |
| Beaumont Health System | Grosse Pointe | MI | Worse |
| Beaumont Health System | Royal Oak | MI | Worse |
| Beckley Arh Hospital | Beckley | WV | Worse |
| Bellevue Hospital Center | New York | NY | Worse |
| Bellin Memorial Hsptl | Green Bay | WI | Better |
| Beth Israel Deaconess Hospital-Milton Inc | Milton | MA | Worse |
| Beth Israel Deaconess Medical Center | Boston | MA | Worse |
| Beth Israel Medical Center | New York | NY | Worse |
| Billings Clinic Hospital | Billings | MT | Better |
| Blanchard Valley Hospital | Findlay | OH | Better |
| Bluefield Regional Medical Center | Bluefield | WV | Worse |
| Bolivar Medical Center | Cleveland | MS | Worse |
| Bon Secours Maryview Medical Center | Portsmouth | VA | Better |
| Boone Hospital Center | Columbia | MO | Better |
| Borgess Medical Center | Kalamazoo | MI | Better |
| Boston Medical Center Corporation | Boston | MA | Worse |
| Botsford Hospital | Farmington Hills | MI | Worse |
| Boulder Community Hospital | Boulder | CO | Better |
| Bridgeport Hospital | Bridgeport | CT | Worse |
| Brigham And Women's Faulkner Hospital | Boston | MA | Worse |
| Brigham And Women's Hospital | Boston | MA | Worse |
| Bronson Methodist Hospital | Kalamazoo | MI | Better |
| Bronx-Lebanon Hospital Center | Bronx | NY | Worse |
| Brookdale Hospital Medical Center | Brooklyn | NY | Worse |
| Brookhaven Memorial Hospital Medical Center | Patchogue | NY | Worse |
| Brooklyn Hospital Center At Downtown Campus | Brooklyn | NY | Worse |
| Bryan Medical Center | Lincoln | NE | Better |
| Byrd Regional Hospital | Leesville | LA | Worse |
| Caldwell Memorial Hospital | Lenoir | NC | Better |
| California Hospital Medical Center La | Los Angeles | CA | Worse |
| California Pacific Medical Ctr-Pacific Campus Hosp | San Francisco | CA | Better |
| Camden Clark Medical Center | Parkersburg | WV | Worse |
| Cape Cod Hospital | Hyannis | MA | Better |
| Capital Health System-Fuld Campus | Trenton | NJ | Worse |
| Capital Regional Medical Center | Tallahassee | FL | Worse |
| Carepoint Health-Christ Hospital | Jersey City | NJ | Worse |
| Carepoint Health-Hoboken Umc | Hoboken | NJ | Worse |
| Carolinas Hospital System | Florence | SC | Worse |
| Carolinas Med Center-Mercy | Charlotte | NC | Better |
| Carondelet St Marys Hospital | Tucson | AZ | Better |
| Carondelet St Joseph's Hospital | Tucson | AZ | Better |
| Carteret General Hospital | Morehead City | NC | Better |
| Casey County Hospital | Liberty | KY | Worse |
| Catawba Valley Medical Center | Hickory | NC | Better |
| Catskill Regional Medical Center | Harris | NY | Worse |
| Central Dupage Hospital | Winfield | IL | Better |
| Central Vermont Medical Center | Barre | VT | Better |
| Central Washington Hospital | Wenatchee | WA | Better |
| Centura Health-Penrose St Francis Health Services | Colorado Springs | CO | Better |
| Centura Health-St Mary Corwin Medical Center | Pueblo | CO | Better |
| Chambers Memorial Hospital | Danville | AR | Worse |
| Chandler Regional Medical Center | Chandler | AZ | Better |
| Charlotte Hungerford Hospital | Torrington | CT | Better |
| Chesapeake General Hospital | Chesapeake | VA | Worse |
| Cheyenne Regional Medical Center | Cheyenne | WY | Better |
| Christus Health Shreveport – Bossier | Shreveport | LA | Better |
| Citizens Medical Center | Victoria | TX | Better |
| Citrus Memorial Hospital | Inverness | FL | Better |
| Clay County Hospital | Flora | IL | Worse |
| Cleveland Clinic | Cleveland | OH | Worse |
| Cleveland Clinic Hospital | Weston | FL | Worse |
| Clinch Valley Medical Center | Richlands | VA | Worse |
| CMC-Blue Ridge | Morganton | NC | Better |
| Coffee Regional Medical Center | Douglas | GA | Worse |
| Coliseum Medical Center | Macon | GA | Worse |
| Comanche County Memorial Hospital | Lawton | OK | Better |
| Community Hospital Of The Monterey Peninsula | Monterey | CA | Better |
| Community Memorial Hospital San Buenaventura | Ventura | CA | Better |
| Community Regional Medical Center | Fresno | CA | Worse |
| Conemaugh Valley Memorial Hospital | Johnstown | PA | Worse |
| Coney Island Hospital | Brooklyn | NY | Worse |
| Cooper University Hospital | Camden | NJ | Worse |
| Corpus Christi Medical Center The | Corpus Christi | TX | Better |
| Covenant Medical Center | Lubbock | TX | Better |
| Covenant Medical Center Inc | Saginaw | MI | Worse |
| Crittenden Health System | Marion | KY | Worse |
| Danville Regional Medical Center | Danville | VA | Worse |
| Davis Memorial Hospital | Elkins | WV | Worse |
| Deaconess Hospital | Oklahoma City | OK | Better |
| Desert Valley Hospital | Victorville | CA | Worse |
| Desoto Memorial Hospital | Arcadia | FL | Worse |
| Detroit Receiving Hospital & Univ Health Center | Detroit | MI | Worse |
| Dixie Regional Medical Center | St George | UT | Better |
| Doctors Hospital | Columbus | OH | Worse |
| Doctors Hospital Of Manteca | Manteca | CA | Worse |
| Doctors Hospital Of Sarasota | Sarasota | FL | Better |
| Dominican Hospital | Santa Cruz | CA | Better |
| Drew Memorial Hospital | Monticello | AR | Worse |
| Dubois Regional Medical Center | Dubois | PA | Better |
| Duke University Hospital | Durham | NC | Worse |
| Dyersburg Regional Medical Center | Dyersburg | TN | Worse |
| East Georgia Regional Medical Center | Statesboro | GA | Worse |
| East Jefferson General Hospital | Metairie | LA | Better |
| East Ohio Regional Hospital | Martins Ferry | OH | Worse |
| East Orange General Hospital | East Orange | NJ | Worse |
| Eastern Idaho Regional Medical Center | Idaho Falls | ID | Better |
| Eastern Niagara Hospital | Lockport | NY | Worse |
| Eastern State Hospital | Williamsburg | VA | Worse |
| Easton Hospital | Easton | PA | Worse |
| Einstein Medical Center | Philadelphia | PA | Worse |
| Eisenhower Medical Center | Rancho Mirage | CA | Better |
| Elmhurst Hospital Center | Elmhurst | NY | Worse |
| Emanuel Medical Center Inc | Turlock | CA | Worse |
| EMH Regional Medical Center | Elyria | OH | Worse |
| Englewood Community Hospital | Englewood | FL | Better |
| Ephrata Community Hospital | Ephrata | PA | Better |
| Evergreen Hospital Medical Center | Kirkland | WA | Better |
| Excela Health Frick Hospital | Mount Pleasant | PA | Worse |
| Exempla Lutheran Medical Center | Wheat Ridge | CO | Better |
| Fairview Southdale Hospital | Edina | MN | Better |
| Falmouth Hospital | Falmouth | MA | Better |
| Fayette County Hospital | Vandalia | IL | Worse |
| Fitzgibbon Hospital | Marshall | MO | Worse |
| Flagler Hospital | Saint Augustine | FL | Better |
| Flagstaff Medical Center | Flagstaff | AZ | Better |
| Florida Hospital | Orlando | FL | Worse |
| Flushing Hospital Medical Center | Flushing | NY | Worse |
| Forest Hills Hospital | Forest Hills | NY | Worse |
| Franciscan St Elizabeth Health – Lafayette East | Lafayette | IN | Better |
| Franciscan St James Health | Olympia Fields | IL | Worse |
| Franciscan St Margaret Health – Hammond | Hammond | IN | Worse |
| Franklin Hospital | Valley Stream | NY | Worse |
| Frederick Memorial Hospital | Frederick | MD | Worse |
| Freeman Health System – Freeman West | Joplin | MO | Better |
| Garden City Hospital | Garden City | MI | Worse |
| Gateway Medical Center | Clarksville | TN | Worse |
| Genesis Healthcare System | Zanesville | OH | Worse |
| Genesis Medical Center-Davenport | Davenport | IA | Better |
| George Washington Univ Hospital | Washington | DC | Worse |
| Glenwood Regional Medical Center | West Monroe | LA | Worse |
| Good Samaritan Hospital Of Suffern | Suffern | NY | Worse |
| Grand View Hospital | Sellersville | PA | Better |
| Grant Medical Center | Columbus | OH | Worse |
| Great River Medical Center | Blytheville | AR | Worse |
| Greater Baltimore Medical Center | Baltimore | MD | Better |
| Greenville Memorial Medical Center | Greenville | SC | Better |
| Gundersen Luth Med Ctr | La Crosse | WI | Better |
| Gwinnett Medical Center | Lawrenceville | GA | Better |
| Harlan Appalachian Regional Healthcare Hospital | Harlan | KY | Worse |
| Harlem Hospital Center | New York | NY | Worse |
| Harlingen Medical Center | Harlingen | TX | Better |
| Harper University Hospital | Detroit | MI | Worse |
| Harris Hospital | Newport | AR | Worse |
| Harrison Medical Center | Bremerton | WA | Better |
| Harton Regional Medical Center | Tullahoma | TN | Worse |
| Hazard Arh Regional Medical Center | Hazard | KY | Worse |
| Health Alliance Hospital Broadway Campus | Kingston | NY | Worse |
| Henry Ford Hospital | Detroit | MI | Worse |
| Hialeah Hospital | Hialeah | FL | Worse |
| Highlands Regional Medical Center | Prestonsburg | KY | Worse |
| Hill Country Memorial Hospital Inc | Fredericksburg | TX | Better |
| Hinsdale Hospital | Hinsdale | IL | Better |
| Hoag Memorial Hospital Presbyterian | Newport Beach | CA | Better |
| Hoag Orthopedic Institute | Irvine | CA | Better |
| Hollywood Presbyterian Medical Center | Los Angeles | CA | Worse |
| Holy Cross Hospital | Chicago | IL | Worse |
| Holzer Medical Center | Gallipolis | OH | Worse |
| Hospital For Special Surgery | New York | NY | Better |
| Hospital Of Univ Of Pennsylvania | Philadelphia | PA | Worse |
| Howard University Hospital | Washington | DC | Worse |
| Hudson Valley Hospital Center | Cortlandt Manor | NY | Worse |
| Huguley Memorial Medical Center | Burleson | TX | Better |
| Huntington Memorial Hospital | Pasadena | CA | Better |
| Hutchinson Regional Medical Center Inc | Hutchinson | KS | Better |
| Illinois Valley Community Hospital | Peru | IL | Worse |
| Indian River Medical Center | Vero Beach | FL | Better |
| Indiana University Health Ball Memorial Hospital | Muncie | IN | Better |
| Indiana University Health North Hospital | Carmel | IN | Better |
| Ingalls Memorial Hospital | Harvey | IL | Worse |
| Integris Baptist Medical Center | Oklahoma City | OK | Better |
| Intermountain Medical Center | Murray | UT | Better |
| Iowa Lutheran Hospital | Des Moines | IA | Better |
| Iowa Methodist Medical Center | Des Moines | IA | Better |
| Iu Health West Hospital | Avon | IN | Better |
| Jackson Memorial Hospital | Miami | FL | Worse |
| Jackson Parish Hospital | Jonesboro | LA | Worse |
| Jackson Park Hospital | Chicago | IL | Worse |
| Jacobi Medical Center | Bronx | NY | Worse |
| Jamaica Hospital Medical Center | Jamaica | NY | Worse |
| Jane Phillips Medical Center | Bartlesville | OK | Better |
| Jane Todd Crawford Hospital | Greensburg | KY | Worse |
| Jeanes Hospital | Philadelphia | PA | Worse |
| Jennie Stuart Medical Center | Hopkinsville | KY | Worse |
| Jennings American Legion Hospital | Jennings | LA | Worse |
| JFK Medical Center | Atlantis | FL | Worse |
| JFK Medical Ctr – Anthony M. Yelencsics Community | Edison | NJ | Worse |
| John H Stroger Jr Hospital | Chicago | IL | Worse |
| John Muir Medical Center – Walnut Creek Campus | Walnut Creek | CA | Better |
| Johns Hopkins Bayview Medical Center | Baltimore | MD | Worse |
| Johns Hopkins Hospital The | Baltimore | MD | Worse |
| Johnson City Medical Center | Johnson City | TN | Worse |
| Kalispell Regional Medical Center | Kalispell | MT | Better |
| Kaweah Delta Medical Center | Visalia | CA | Better |
| Kendall Regional Medical Center | Miami | FL | Worse |
| Kenmore Mercy Hospital | Kenmore | NY | Better |
| Kennedy University Hospital – Stratford Div | Stratford | NJ | Worse |
| Kent County Memorial Hospital | Warwick | RI | Worse |
| Kentucky River Medical Center | Jackson | KY | Worse |
| Kettering Medical Center | Kettering | OH | Better |
| Kimball Medical Center | Lakewood | NJ | Worse |
| Kings County Hospital Center | Brooklyn | NY | Worse |
| King's Daughters' Medical Center | Ashland | KY | Worse |
| Kingsbrook Jewish Medical Center | Brooklyn | NY | Worse |
| Knox County Hospital | Barbourville | KY | Worse |
| Kootenai Medical Center | Coeur D'Alene | ID | Better |
| Lahey Hospital & Medical Center Burlington | Burlington | MA | Worse |
| Lake Pointe Medical Center | Rowlett | TX | Worse |
| Lake Wales Medical Center | Lake Wales | FL | Worse |
| Lakeview Memorial Hospital | Stillwater | MN | Better |
| Lancaster General Hospital | Lancaster | PA | Better |
| Larkin Community Hospital | South Miami | FL | Worse |
| Laurel Regional Medical Center | Laurel | MD | Worse |
| Lawrence & Memorial Hospital | New London | CT | Better |
| Lawrence Hospital Center | Bronxville | NY | Worse |
| Lawrence Memorial Hospital | Lawrence | KS | Better |
| Leesburg Regional Medical Center | Leesburg | FL | Worse |
| Lehigh Valley Hospital | Allentown | PA | Better |
| Lenox Hill Hospital | New York | NY | Worse |
| Lewisgale Hospital Pulaski | Pulaski | VA | Worse |
| Lexington Medical Center | West Columbia | SC | Better |
| Libertyhealth-Jersey City Medical Center Campus | Jersey City | NJ | Worse |
| Lincoln Medical & Mental Health Center | Bronx | NY | Worse |
| Little Company Of Mary Hospital | Evergreen Park | IL | Worse |
| Long Island Jewish Medical Center | New Hyde Park | NY | Worse |
| Lovelace Medical Center | Albuquerque | NM | Better |
| Lowell General Hospital | Lowell | MA | Worse |
| Loyola University Medical Center | Maywood | IL | Worse |
| LSU Health Sciences Center – Shreveport | Shreveport | LA | Worse |
| Lutheran Medical Center | Brooklyn | NY | Worse |
| Maimonides Medical Center | Brooklyn | NY | Worse |
| Maine General Medical Center | Augusta | ME | Better |
| Margaret R Pardee Memorial Hospital | Hendersonville | NC | Better |
| Marian Regional Medical Center | Santa Maria | CA | Better |
| Marion General Hospital | Marion | IN | Better |
| Marquette General Hospital | Marquette | MI | Better |
| Marshalltown Medical & Surgical Center | Marshalltown | IA | Better |
| Mary Immaculate Hospital | Newport News | VA | Worse |
| Mary Lanning Healthcare | Hastings | NE | Better |
| Maui Memorial Medical Center | Wailuku | HI | Better |
| Mayo Clinic Health System Eau Claire Hospital | Eau Claire | WI | Better |
| Mayo Clinic Hospital | Phoenix | AZ | Better |
| Mcbride Clinic Orthopedic Hospital L L C | Oklahoma City | OK | Better |
| Mckay Dee Hospital Center | Ogden | UT | Better |
| Mclaren – Northern Michigan | Petoskey | MI | Better |
| Medical Center Of Aurora The | Aurora | CO | Better |
| Medical Center Of Southeastern Oklahoma | Durant | OK | Worse |
| Medical City Dallas Hospital | Dallas | TX | Better |
| Medical College Of GA Hospitals And Clinics | Augusta | GA | Worse |
| Medical College Of Virginia Hospitals | Richmond | VA | Worse |
| Medstar Good Samaritan Hospital | Baltimore | MD | Worse |
| Medstar Montgomery Medical Center | Olney | MD | Worse |
| Medwest Haywood | Clyde | NC | Better |
| Memorial Healthcare System Inc | Chattanooga | TN | Better |
| Memorial Hermann Baptist Beaumont Hospital | Beaumont | TX | Worse |
| Memorial Hermann Hospital System | Houston | TX | Better |
| Memorial Hermann Memorial City Medical Center | Houston | TX | Better |
| Memorial Hospital | Manchester | KY | Worse |
| Memorial Hospital | Nacogdoches | TX | Worse |
| Memorial Hospital And Health Care Center | Jasper | IN | Better |
| Memorial Hospital Of Gardena | Gardena | CA | Worse |
| Memorial Hospital Of Salem County | Salem | NJ | Worse |
| Memorial Hospital Of South Bend | South Bend | IN | Better |
| Memorial Hospital Of Stilwell | Stilwell | OK | Worse |
| Memorial Medical Center Of West Michigan | Ludington | MI | Better |
| Memorial Mission Hospital And Asheville Surgery Ce | Asheville | NC | Better |
| Memorial Regional Hospital | Hollywood | FL | Worse |
| Mercy Fitzgerald Hospital | Darby | PA | Worse |
| Mercy General Hospital | Sacramento | CA | Better |
| Mercy Health Partners Mercy Campus | Muskegon | MI | Better |
| Mercy Hospital | Iowa City | IA | Better |
| Mercy Hospital | Portland | ME | Better |
| Mercy Hospital | Buffalo | NY | Better |
| Mercy Hospital – Grayling | Grayling | MI | Better |
| Mercy Hospital And Medical Center | Chicago | IL | Worse |
| Mercy Hospital Anderson | Cincinnati | OH | Worse |
| Mercy Hospital Fairfield | Fairfield | OH | Worse |
| Mercy Hospital Jefferson | Crystal City | MO | Worse |
| Mercy Hospital Northwest Arkansas | Rogers | AR | Better |
| Mercy Hospital Springfield | Springfield | MO | Better |
| Mercy Medical Center | Canton | OH | Better |
| Mercy Medical Center | Roseburg | OR | Better |
| Mercy Medical Center Inc | Baltimore | MD | Worse |
| Mercy Medical Center Redding | Redding | CA | Better |
| Mercy Medical Center-Des Moines | Des Moines | IA | Better |
| Mercy Regional Medical Center | Ville Platte | LA | Worse |
| Meriter Hsptl | Madison | WI | Better |
| Methodist Hospital | Henderson | KY | Worse |
| Methodist Hospital | San Antonio | TX | Better |
| Methodist Hospitals Inc | Gary | IN | Worse |
| Methodist Stone Oak Hospital | San Antonio | TX | Better |
| Methodist Sugar Land Hospital | Sugar Land | TX | Better |
| Metrosouth Medical Center | Blue Island | IL | Worse |
| Middlesboro Appalachian Regional Healthcare Hospit | Middlesboro | KY | Worse |
| Midland Memorial Hospital | Midland | TX | Better |
| Midwest Regional Medical Center | Midwest City | OK | Worse |
| Milford Regional Medical Center | Milford | MA | Worse |
| Miriam Hospital | Providence | RI | Worse |
| Mission Regional Medical Center | Mission | TX | Worse |
| Monroe County Medical Center | Tompkinsville | KY | Worse |
| Montefiore Medical Center | Bronx | NY | Worse |
| Morgan County Arh Hospital | West Liberty | KY | Worse |
| Morristown Memorial Hospital | Morristown | NJ | Better |
| Morton Hospital | Taunton | MA | Worse |
| Morton Plant Hospital | Clearwater | FL | Better |
| Moses H Cone Memorial Hospital The | Greensboro | NC | Better |
| Mother Frances Hospital | Tyler | TX | Better |
| Mountainview Hospital | Las Vegas | NV | Worse |
| Munroe Regional Medical Center | Ocala | FL | Better |
| Munson Medical Center | Traverse City | MI | Better |
| Musc Medical Center | Charleston | SC | Worse |
| Nacogdoches Medical Center | Nacogdoches | TX | Worse |
| Naples Community Hospital | Naples | FL | Better |
| Nassau University Medical Center | East Meadow | NY | Worse |
| Natchez Community Hospital/Swing Bed | Natchez | MS | Worse |
| Nazareth Hospital | Philadelphia | PA | Worse |
| Nebraska Heart Hospital | Lincoln | NE | Better |
| New England Baptist Hospital | Boston | MA | Better |
| New Hanover Regional Medical Center | Wilmington | NC | Better |
| New York Community Hospital Of Brooklyn Inc. | Brooklyn | NY | Worse |
| New York Hospital Medical Center Of Queens | Flushing | NY | Worse |
| New York Methodist Hospital | Brooklyn | NY | Worse |
| New York-Presbyterian Hospital | New York | NY | Worse |
| Newark Beth Israel Medical Center | Newark | NJ | Worse |
| Newton Medical Center | Newton | KS | Better |
| Norman Regional Health System | Norman | OK | Better |
| North Memorial Medical Center | Robbinsdale | MN | Better |
| North Oaks Medical Center L L C | Hammond | LA | Worse |
| North Shore Medical Center | Salem | MA | Better |
| North Shore University Hospital | Manhasset | NY | Worse |
| Northside Hospital | Saint Petersburg | FL | Worse |
| Northside Hospital | Atlanta | GA | Better |
| Northwest Community Hospital | Arlington Heights | IL | Better |
| Northwest Hospital | Seattle | WA | Better |
| Northwest Hospital Center | Randallstown | MD | Worse |
| Northwest Mississippi Regional Medical Center | Clarksdale | MS | Worse |
| Northwest Texas Hospital | Amarillo | TX | Better |
| Northwestern Memorial Hospital | Chicago | IL | Worse |
| Norwegian-American Hospital | Chicago | IL | Worse |
| Novant Health Huntersville Medical Center | Huntersville | NC | Better |
| Nyack Hospital | Nyack | NY | Worse |
| NYU Langone Hospital Center | New York | NY | Worse |
| Oakwood Annapolis Hospital | Wayne | MI | Worse |
| Oakwood Heritage Hospital | Taylor | MI | Worse |
| Oakwood Hospital And Medical Center | Dearborn | MI | Worse |
| Ohio State University Hospitals | Columbus | OH | Worse |
| Oklahoma Heart Hospital | Oklahoma City | OK | Better |
| Oklahoma Surgical Hospital Llc | Tulsa | OK | Better |
| Olympia Medical Center | Los Angeles | CA | Worse |
| Olympic Medical Center | Port Angeles | WA | Better |
| Orange Regional Medical Center | Middletown | NY | Worse |
| Oroville Hospital | Oroville | CA | Worse |
| Osceola Regional Medical Center | Kissimmee | FL | Worse |
| Our Lady Of The Lake Regional Medical Center | Baton Rouge | LA | Better |
| Overlake Hospital Medical Center | Bellevue | WA | Better |
| Owensboro Medical Health System | Owensboro | KY | Better |
| Pacifica Hospital Of The Valley | Sun Valley | CA | Worse |
| Palisades Medical Center | North Bergen | NJ | Worse |
| Palm Springs General Hospital | Hialeah | FL | Worse |
| Palmetto General Hospital | Hialeah | FL | Worse |
| Palmetto Health Baptist | Columbia | SC | Better |
| Palmetto Health Richland | Columbia | SC | Better |
| Palms West Hospital | Loxahatchee | FL | Worse |
| Park Nicollet Methodist Hospital | Saint Louis Park | MN | Better |
| Parkview Medical Center Inc | Pueblo | CO | Better |
| Parkview Regional Medical Center | Fort Wayne | IN | Better |
| Peacehealth Southwest Medical Center | Vancouver | WA | Worse |
| Peacehealth St Joseph Medical Center | Bellingham | WA | Better |
| Peconic Bay Medical Center | Riverhead | NY | Worse |
| Pekin Memorial Hospital | Pekin | IL | Worse |
| Peninsula Medical Center | Burlingame | CA | Better |
| Peninsula Regional Medical Center | Salisbury | MD | Better |
| Pennsylvania Hosp Of The Univ Of Pa Health Sys | Philadelphia | PA | Worse |
| Perry Community Hospital | Linden | TN | Worse |
| Petaluma Valley Hospital | Petaluma | CA | Better |
| Phelps County Regional Medical Center | Rolla | MO | Better |
| Piedmont Fayette Hospital | Fayetteville | GA | Better |
| Piedmont Hospital | Atlanta | GA | Better |
| Pineville Community Hospital | Pineville | KY | Worse |
| Plaza Medical Center Of Fort Worth | Fort Worth | TX | Better |
| Poplar Bluff Regional Medical Center | Poplar Bluff | MO | Worse |
| Porter Regional Hospital | Valparaiso | IN | Better |
| Portneuf Medical Center | Pocatello | ID | Better |
| Pottstown Memorial Medical Center | Pottstown | PA | Worse |
| Presbyterian Hospital | Albuquerque | NM | Better |
| Presbyterian Hospital Matthews | Matthews | NC | Better |
| Presence Saint Francis Hospital | Evanston | IL | Worse |
| Presence Saint Joseph Hospital – Chicago | Chicago | IL | Worse |
| Presence Saint Joseph Medical Center | Joliet | IL | Worse |
| Presence Saints Mary And Elizabeth Medical Center | Chicago | IL | Worse |
| Presence St Marys Hospital | Kankakee | IL | Worse |
| Presence United Samaritans Medical Center | Danville | IL | Worse |
| Providence Alaska Medical Center | Anchorage | AK | Better |
| Providence Holy Family Hospital | Spokane | WA | Better |
| Providence Hospital | Mobile | AL | Better |
| Providence Hospital | Washington | DC | Worse |
| Providence Hospital And Medical Centers | Southfield | MI | Worse |
| Providence Regional Medical Center Everett | Everett | WA | Better |
| Providence Sacred Heart Medical Center | Spokane | WA | Better |
| Providence St Mary Medical Center | Walla Walla | WA | Better |
| Providence St Peter Hospital | Olympia | WA | Better |
| Providence St Vincent Medical Center | Portland | OR | Better |
| Queens Hospital Center | Jamaica | NY | Worse |
| Raleigh General Hospital | Beckley | WV | Worse |
| Rapid City Regional Hospital | Rapid City | SD | Better |
| Raritan Bay Medical Center | Perth Amboy | NJ | Worse |
| Reading Hospital | Reading | PA | Better |
| Reid Hospital & Health Care Services | Richmond | IN | Better |
| Reston Hospital Center | Reston | VA | Worse |
| Rex Hospital | Raleigh | NC | Better |
| Rhode Island Hospital | Providence | RI | Worse |
| Richmond University Medical Center | Staten Island | NY | Worse |
| Riverside Methodist Hospital | Columbus | OH | Worse |
| Robert Packer Hospital | Sayre | PA | Worse |
| Robert Wood Johnson University Hospital | New Brunswick | NJ | Worse |
| Ronald Reagan UCLA Medical Center | Los Angeles | CA | Worse |
| Roper Hospital | Charleston | SC | Better |
| Roseland Community Hospital | Chicago | IL | Worse |
| Roxborough Memorial Hospital | Philadelphia | PA | Worse |
| Rush University Medical Center | Chicago | IL | Worse |
| Sacred Heart Hospital | Chicago | IL | Worse |
| Sacred Heart Medical Center – Riverbend | Springfield | OR | Better |
| Saddleback Memorial Medical Center | Laguna Hills | CA | Better |
| Saint Barnabas Medical Center | Livingston | NJ | Better |
| Saint Elizabeth Regional Medical Center | Lincoln | NE | Better |
| Saint Francis Hospital Inc | Tulsa | OK | Worse |
| Saint Francis Medical Center | Peoria | IL | Worse |
| Saint John's Health Center | Santa Monica | CA | Better |
| Saint Joseph Regional Medical Center | Mishawaka | IN | Better |
| Saint Joseph's Hospital Of Atlanta Inc | Atlanta | GA | Better |
| Saint Mary's Health Care | Grand Rapids | MI | Better |
| Saint Michael's Medical Center Inc | Newark | NJ | Worse |
| Saint Peter's University Hospital | New Brunswick | NJ | Worse |
| Saint Thomas Rutherford Hospital | Murfreesboro | TN | Worse |
| Saint Vincent Health Center | Erie | PA | Better |
| Salem Community Hospital | Salem | OH | Better |
| Salem Hospital | Salem | OR | Better |
| Salina Regional Health Center | Salina | KS | Better |
| Salinas Valley Memorial Hospital | Salinas | CA | Better |
| Saline Memorial Hospital | Benton | AR | Worse |
| Samaritan Albany General Hospital | Albany | OR | Better |
| Sampson Regional Medical Center | Clinton | NC | Better |
| San Jacinto Methodist Hospital | Baytown | TX | Better |
| San Joaquin Community Hospital | Bakersfield | CA | Worse |
| San Luke's Memorial Hospital Inc | Ponce | PR | Worse |
| Sandhills Regional Medical Center | Hamlet | NC | Worse |
| Sanford Bemidji Medical Center | Bemidji | MN | Better |
| Sanford Medical Center Fargo | Fargo | ND | Better |
| Sanford USD Medical Center | Sioux Falls | SD | Better |
| Santa Barbara Cottage Hospital | Santa Barbara | CA | Better |
| Santa Monica – UCLA Med Ctr & Orthopaedic Hospital | Santa Monica | CA | Worse |
| Santa Rosa Memorial Hospital | Santa Rosa | CA | Better |
| Sarasota Memorial Hospital | Sarasota | FL | Better |
| Saratoga Hospital | Saratoga Springs | NY | Better |
| Scotland Memorial Hospital | Laurinburg | NC | Worse |
| Scottsdale Healthcare-Osborn Medical Center | Scottsdale | AZ | Better |
| Scottsdale Healthcare-Shea Medical Center | Scottsdale | AZ | Better |
| Scottsdale Healthcare-Thompson Peak Hospital | Scottsdale | AZ | Better |
| Scripps Memorial Hospital – Encinitas | Encinitas | CA | Better |
| Sentara Williamsburg Regional Medical Center | Williamsburg | VA | Better |
| Sequoia Hospital | Redwood City | CA | Better |
| Seven Rivers Regional Medical Center | Crystal River | FL | Better |
| Shands Hospital At The University Of Florida | Gainesville | FL | Worse |
| Silver Cross Hospital And Medical Centers | New Lenox | IL | Worse |
| Sinai Hospital Of Baltimore | Baltimore | MD | Worse |
| Sinai-Grace Hospital | Detroit | MI | Worse |
| Singing River Hospital | Pascagoula | MS | Worse |
| Sisters Of Charity Providence Hospitals | Columbia | SC | Better |
| Sky Lakes Medical Center | Klamath Falls | OR | Better |
| Sky Ridge Medical Center | Lone Tree | CO | Better |
| Sonoma Valley Hospital | Sonoma | CA | Better |
| Sonora Regional Medical Center | Sonora | CA | Better |
| Sound Shore Medical Center Of Westschester | New Rochelle | NY | Worse |
| South Lake Hospital | Clermont | FL | Better |
| South Nassau Communities Hospital | Oceanside | NY | Worse |
| South Shore Hospital | Chicago | IL | Worse |
| Southern Tennessee Medical Center | Winchester | TN | Worse |
| Southern Virginia Regional Medical Center | Emporia | VA | Worse |
| Southwest Healthcare System | Murrieta | CA | Worse |
| Spartanburg Regional Medical Center | Spartanburg | SC | Better |
| Spectrum Health – Butterworth Campus | Grand Rapids | MI | Better |
| St Agnes Hospital | Fond Du Lac | WI | Better |
| St Alexius Medical Center | Bismarck | ND | Better |
| St Alphonsus Regional Medical Center | Boise | ID | Better |
| St Anthony's Medical Center | Saint Louis | MO | Worse |
| St Barnabas Hospital | Bronx | NY | Worse |
| St Bernard Hospital | Chicago | IL | Worse |
| St Bernardine Medical Center | San Bernardino | CA | Better |
| St Catherine Of Siena Hospital | Smithtown | NY | Worse |
| St Charles Medical Center – Bend | Bend | OR | Better |
| St Claire Regional Medical Center | Morehead | KY | Worse |
| St David's Medical Center | Austin | TX | Better |
| St Edward Mercy Medical Center | Fort Smith | AR | Better |
| St Elizabeth Hospital | Belleville | IL | Worse |
| St Elizabeth's Medical Center | Brighton | MA | Worse |
| St Francis Hospital | Poughkeepsie | NY | Worse |
| St Francis Hospital Inc | Columbus | GA | Better |
| St Francis Hospital Roslyn | Roslyn | NY | Better |
| St Francis Medical Center | Grand Island | NE | Better |
| St Francis-Downtown | Greenville | SC | Better |
| St John Hospital And Medical Center | Detroit | MI | Worse |
| St John Macomb-Oakland Hospital-Macomb Center | Warren | MI | Worse |
| St John's Episcopal Hospital At South Shore | Far Rockaway | NY | Worse |
| St John's Riverside Hospital | Yonkers | NY | Worse |
| St Joseph Health Services Of Ri | North Providence | RI | Worse |
| St Joseph Hospital | Eureka | CA | Better |
| St Joseph Hospital & Health Center Inc | Kokomo | IN | Better |
| St Joseph Medical Center | Reading | PA | Better |
| St Joseph Mercy Oakland | Pontiac | MI | Worse |
| St Joseph Regional Health Center | Bryan | TX | Worse |
| St Joseph Regional Medical Center | Lewiston | ID | Better |
| St Joseph's Hospital | Philadelphia | PA | Worse |
| St Joseph's Medical Center | Yonkers | NY | Worse |
| St Joseph's Regional Medical Center | Paterson | NJ | Worse |
| St Louis University Hospital | Saint Louis | MO | Worse |
| St Lukes Episcopal Hospital | Houston | TX | Worse |
| St Lukes Hospital | Cedar Rapids | IA | Better |
| St Lukes Hospital | Duluth | MN | Better |
| St Luke's Regional Medical Center | Boise | ID | Better |
| St Luke's Roosevelt Hospital | New York | NY | Worse |
| St Marks Hospital | Salt Lake City | UT | Better |
| St Mary Medical Center Inc | Hobart | IN | Worse |
| St Mary Mercy Hospital | Livonia | MI | Worse |
| St Marys Hospital | Centralia | IL | Worse |
| St Mary's Hospital | Madison | WI | Better |
| St Marys Hospital And Medical Center | Grand Junction | CO | Better |
| St Mary's Of Michigan Medical Center | Saginaw | MI | Worse |
| St Marys Regional Medical Center | Lewiston | ME | Better |
| St Mary's Regional Medical Center | Enid | OK | Better |
| St Patrick Hospital | Missoula | MT | Better |
| St Peter's Hospital | Albany | NY | Better |
| St Rose Dominican Hospitals – Siena Campus | Henderson | NV | Better |
| St Rose Hospital | Hayward | CA | Worse |
| St Thomas Hospital | Nashville | TN | Better |
| St Vincent Heart Center Of Indiana Llc | Indianapolis | IN | Better |
| St Vincent Hospital | Worcester | MA | Worse |
| St Vincent Hospital & Health Services | Indianapolis | IN | Better |
| St Vincent Hsptl | Green Bay | WI | Better |
| St Vincent's Medical Center | Bridgeport | CT | Worse |
| St Vincent's Medical Center | Jacksonville | FL | Worse |
| Staten Island University Hospital | Staten Island | NY | Worse |
| Stephens County Hospital | Toccoa | GA | Worse |
| Strong Memorial Hospital | Rochester | NY | Worse |
| Summa Health System Barberton Hospital | Barberton | OH | Worse |
| Sumner Regional Medical Center | Gallatin | TN | Worse |
| Sunrise Hospital And Medical Center | Las Vegas | NV | Worse |
| Sutter Auburn Faith Hospital | Auburn | CA | Better |
| Sutter Roseville Medical Center | Roseville | CA | Better |
| Swedish Covenant Hospital | Chicago | IL | Worse |
| Tallahassee Memorial Hospital | Tallahassee | FL | Better |
| Temple University Hospital | Philadelphia | PA | Worse |
| Tennova Healthcare | Knoxville | TN | Better |
| Texas Health Harris Methodist Fort Worth | Fort Worth | TX | Better |
| Texas Health Presbyterian Hospital Plano | Plano | TX | Better |
| Texas Health Presbyterian Hospital-Wnj | Sherman | TX | Better |
| Texas Orthopedic Hospital | Houston | TX | Better |
| The Fauquier Hospital Inc | Warrenton | VA | Worse |
| The Queens Medical Center | Honolulu | HI | Better |
| The University Of Chicago Medical Center | Chicago | IL | Worse |
| Thomas Jefferson University Hospital | Philadelphia | PA | Worse |
| Thorek Memorial Hospital | Chicago | IL | Worse |
| Toledo Hospital The | Toledo | OH | Better |
| Touro Infirmary | New Orleans | LA | Better |
| Trinitas Regional Medical Center | Elizabeth | NJ | Worse |
| Tristar Summit Medical Center | Hermitage | TN | Worse |
| Tufts Medical Center | Boston | MA | Worse |
| Tulane Medical Center | New Orleans | LA | Worse |
| UAMS Medical Center | Little Rock | AR | Worse |
| Umass Memorial Medical Center Inc | Worcester | MA | Worse |
| Union Hospital Inc | Terre Haute | IN | Worse |
| United Hospital | Saint Paul | MN | Better |
| University Colo Health Memorial Hospital Central | Colorado Springs | CO | Better |
| University Health Care/Univ Hospitals And Clinics | Salt Lake City | UT | Worse |
| University Hospital | Newark | NJ | Worse |
| University Hospital ( Stony Brook ) | Stony Brook | NY | Worse |
| University Hospital Of Brooklyn ( Downstate ) | Brooklyn | NY | Worse |
| University Hospitals Ahuja Medical Center | Beachwood | OH | Worse |
| University Hospitals Case Medical Center | Cleveland | OH | Worse |
| University Of Alabama Hospital | Birmingham | AL | Worse |
| University Of Arizona Medical Ctr-University The | Tucson | AZ | Worse |
| University Of Cincinnati Medical Center Llc | Cincinnati | OH | Worse |
| University Of Illinois Hospital | Chicago | IL | Worse |
| University Of Iowa Hospital & Clinics | Iowa City | IA | Worse |
| University Of Kentucky Hospital | Lexington | KY | Worse |
| University Of Louisville Hospital | Louisville | KY | Worse |
| University Of Maryland Medical Center | Baltimore | MD | Worse |
| University Of Md Medical Center Midtown Campus | Baltimore | MD | Worse |
| University Of Miami Hospital | Miami | FL | Worse |
| University Of Michigan Health System | Ann Arbor | MI | Worse |
| University Of North Carolina Hospital | Chapel Hill | NC | Worse |
| University Of Texas Medical Branch Gal | Galveston | TX | Worse |
| University Of Virginia Medical Center | Charlottesville | VA | Worse |
| University Of Wi Hospitals & Clinics Authority | Madison | WI | Better |
| UPMC Altoona | Altoona | PA | Better |
| UPMC Hamot | Erie | PA | Better |
| UPMC Presbyterian Shadyside | Pittsburgh | PA | Worse |
| Utah Valley Regional Medical Center | Provo | UT | Better |
| Valley Hospital | Ridgewood | NJ | Worse |
| Valley Hospital Medical Center | Las Vegas | NV | Worse |
| Vanderbilt University Hospital | Nashville | TN | Worse |
| Vassar Brothers Medical Center | Poughkeepsie | NY | Worse |
| Venice Regional Medical Center | Venice | FL | Better |
| Vhs Harlingen Hospital Company Llc | Harlingen | TX | Better |
| Via Christi Hospital Pittsburg Inc | Pittsburg | KS | Better |
| Via Christi Hospitals Wichita Inc | Wichita | KS | Better |
| Vidant Medical Center | Greenville | NC | Worse |
| Vidant Roanoke Chowan Hospital | Ahoskie | NC | Worse |
| Wakemed Raleigh Campus | Raleigh | NC | Better |
| Washington Hospital | Fremont | CA | Worse |
| Wellmont Bristol Regional Medical Center | Bristol | TN | Worse |
| Wellmont Holston Valley Medical Center | Kingsport | TN | Worse |
| Wentworth-Douglass Hospital | Dover | NH | Better |
| Wesley Medical Center | Wichita | KS | Better |
| Wesley Medical Center | Hattiesburg | MS | Worse |
| West Calcasieu Cameron Hospital | Sulphur | LA | Better |
| West Chester Hospital Llc | West Chester | OH | Worse |
| West River Regional Medical Center-Cah | Hettinger | ND | Worse |
| West Shore Medical Center | Manistee | MI | Better |
| West Virginia University Hospitals | Morgantown | WV | Worse |
| Westchester General Hospital | Miami | FL | Worse |
| Westchester Medical Center | Valhalla | NY | Worse |
| Western Arizona Regional Medical Ctr | Bullhead City | AZ | Worse |
| Western Maryland Regional Medical Center | Cumberland | MD | Worse |
| White County Medical Center | Searcy | AR | Worse |
| White River Medical Center | Batesville | AR | Worse |
| William Beaumont Hospital-Troy | Troy | MI | Worse |
| Williamson Arh Hospital | South Williamson | KY | Worse |
| Williamson Memorial Hospital | Williamson | WV | Worse |
| Williamsport Regional Medical Center | Williamsport | PA | Better |
| Willis Knighton Medical Center | Shreveport | LA | Better |
| Winter Haven Hospital | Winter Haven | FL | Worse |
| Woodland Heights Medical Center | Lufkin | TX | Better |
| Wooster Community Hospital | Wooster | OH | Better |
| Wyckoff Heights Medical Center | Brooklyn | NY | Worse |
| Yale-New Haven Hospital | New Haven | CT | Worse |