The health law's ambitious lab for transforming how medicine is delivered and financed submitted its official report card to Congress on Tuesday, boasting of a few early results but mostly showing many works in progress.
If you're covered by Medicare, Medicaid or even private insurance, there's a decent chance you're part of one of the Department of Health and Human Services' tests to improve care and control costs.
Some 2.5 million patients and more than 60,000 hospitals, clinics and doctors will soon be participating in models run by HHS' Center for Medicare and Medicaid Innovation, the center estimated in its biennial report.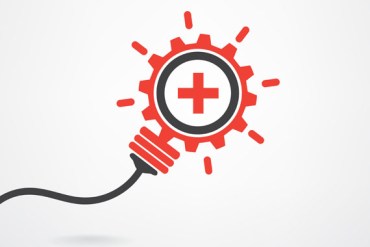 Programs include "accountable care organizations" that pay based on quality and efficiency rather than the number of procedures; efforts to end preterm births; attempts to lower hospital readmissions for nursing-home patients; and large grants to states to change care for all consumers, including those covered by private insurance.
The level of participation is "huge," Dr. Patrick Conway, a senior HHS official who runs the innovation center, said in an interview. "We are shifting the way we pay for care in the United States. We are paying for outcomes and value instead of volume."
Or at least they're trying.
Much of medicine is still financed through "fee-for-service," in which doctors and hospitals pocket money for each procedure they do, whether it's needed or not. Four years after the innovation center opened, officials say it's still too early to publish results on cost savings or care improvement for many programs.
The 2010 health law created the innovation center, gave it a $10 billion budget over a decade and required HHS to report to Congress on its progress every two years. This is the second biennial report. Through fiscal 2014, the center had spent about $2.7 billion, it said.
One early success according to HHS is the $450 million "Partnership for Patients" program to reduce bedsores, falls, infections and other injuries to hospital patients.
Data from the Agency for Healthcare Research and Quality show a 9 percent reduction in patient injuries since 2010, representing 15,000 deaths averted and $4 billion in savings in 2011 and 2012, the agency said in its report. Many hospitals and payers are trying other routes to improve safety, and HHS acknowledged that Partnership for Patients probably can't take all the credit.
Programs with more mixed results include accountable care organizations, in which doctors and hospitals agree to take on financial incentives and often financial risk to improve and streamline care.
Of the 32 original, "pioneer" ACOs, only 19 are still in the program. In three organizations that decided to exit, participants lost money. Some groups switched to the less-risky "shared savings" ACO program.
Still, the pioneer ACOs alone generated more than $180 million in savings over two years, HHS said, although those results have not been independently verified.
"We're pleased with the results," Conway said. "We actually designed the program so ACOs could switch risk tracks" by moving into the shared savings model.
HHS has decided to end or trim other innovation programs.
"We have terminated numerous sites that were not performing" in the community care transition program, in which local organizations work to limit hospital readmissions, Conway said. In addition, HHS has decided not to renew its $45 million program to give federally qualified health centers extra resources to manage high-cost Medicare patients, he said.
Details on those decisions will be available soon, HHS officials said.
With a program such as CMMI designed to test numerous and varied approaches, adjustments and teachable failures are to be expected, Conway said.
"That was the vision for the innovation center — that we would test new models for care," he said. "Any time you're testing innovation, the chance of 100 percent success is very low."