About 10 years ago, I first heard about a federal databank called PARIS — the Public Assistance Reporting Information System. It was set up to allow both state and federal programs the opportunity to compare public assistance files, primarily to look for cheaters who were double-dipping by drawing the same kind of benefits from different government programs.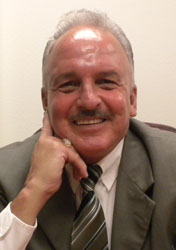 Astonishingly, a broader use of such a databank had gone unrealized until I started asking questions, particularly about the military and veteran program information available to the states. With my background in medical assistance for the state of Washington, I was well aware of the fact that many poor veterans and their families were winding up on the rolls of Medicaid, never realizing that they might also be eligible for richer federal benefits.
For example, the VA will pay elderly/disabled veterans up to $23,396 per year and surviving spouses of veterans up to $12,691 per year. And, the National Care Planning Council estimates that approximately 11.5 million seniors – about 33 percent of all people older than 65 – could qualify for pension or death pension benefits.
It occurred to me that PARIS may offer a way to reverse this reality by pinpointing the many veterans who were seemingly falling through the cracks. Here's why: the PARIS data is keyed to an individual's social security number, and includes information about state welfare and medical assistance billings, as well as that person's eligibility for civil service benefits; Defense Department programs like CHAMPUS, a health plan for military dependents and surviving spouses; and the TRICARE managed care plan that serves many active duty military and retirees. Therefore, armed with this databank, I had a way to uncover who was eligible but not receiving these veteran's health care benefits.
In short, it was exactly what I had been looking for, because I was well aware that being on Medicaid was a disadvantage in another way. When veterans died on Medicaid, their families usually lost their small estates because long-term-care-related Medicaid clients typically pay for a small portion of the health care they receive, but the programs do require the recovery of those costs if a client dies and leaves any kind of an estate behind. Thus, the state, in this case Washington, has first claim or lien, through the "estate recovery process," on a deceased veteran's home, as well as other property and assets that went untouched while the individual was still alive.
But that's not true for federal veteran benefits because those are provided in gratitude for the veterans' service to country. As a Vietnam veteran myself, I was very conscious of what that difference might mean, and I had already begun to seek out ways to counter it.
PARIS was the answer. With a little effort, I found ways to use the federal databank to locate veterans on Medicaid and then help them transition to federal benefits. It had a good payoff for the state, too, which was dealing with budget crunches throughout the decade.
I took what I found to the head of my agency — Dennis Braddock, himself a helicopter pilot in the Vietnam War — and got the go-ahead to set up a pilot program in Clark County, which is located in southwestern corner of the state. The initiative also has gotten the strong backing of Mike Gregoire, the husband of our current governor and a strong advocate for Washington state veterans.
We began our pilot in 2003, focusing at first on long-term care beneficiaries, most of them in nursing homes. From the very beginning, we worked in partnership with the Washington State Department of Veterans Affairs and other state social action programs.
Since then, we have become a model for many more states, with more than two dozen now beginning to evaluate the PARIS system and set up similar programs.
"Connecting veterans and their families to benefits they earned through their military service is simply the right thing to do," John Lee, director of the Washington State Department of Veterans Affairs, told me. "This partnership allows us to reach out to veterans and families and let them know we're here to help."
For my part, I am still stunned to realize how many veterans did not realize they qualified for the federal benefits. In addition, they didn't know that Medicaid benefits often aren't free.
We've helped thousands of veterans in the eight years since we got our pilot up and going, and I think it's fair to say we've saved millions of dollars for those veterans. Taxpayers, too, have benefited by some $30 million in cost avoidance as of the end of Fiscal Year 2011. The program's successes include not only moving vets onto federal VA health care  programs, but also enhancing some vets' current benefits and lining up monthly cash payments and dependent benefits.
It's amazing to me in retrospect that these loopholes exist in our health care system, letting people fall through the cracks when a little bit of forethought can prevent that.
I'm proud of our state for leading the way on this effort. The system we've pioneered is now in place to help future vets like those returning from Iraq and Afghanistan. I'm just one person and we're just one state, but we made a big difference. That thought just knocks me down.
Bill Allman is the manager of the Washington State Health Care Authority Veterans Benefit Enhancement/PARIS Projects. Readers with questions about PARIS or related projects can contact him at William.Allman@hca.wa.gov.