When Mitt Romney advised uninsured Americans to head to the emergency room for care, analysts were quick to point out the burden of high ER costs and the danger of abusing a safety net system.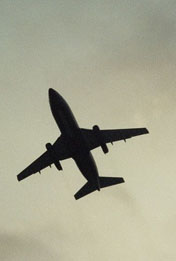 But emergency departments only account for 2 percent of health care spending, according to research presented by the American College of Emergency Physicians, a proportion they say reflects good value for the acute care delivered to 50 percent of the patients at hospitals.
In a news conference on Tuesday, the organization sought to debunk the idea that "frequent flyers," or patients who used the ER repeatedly, were taking advantage of a costly system. Instead, it advanced multiple research studies to show that the worries about staggering emergency rooms costs and patient dependency were overstated. The studies were conducted by different research teams and employed varying measures of how many visits constituted a frequent flyer.
"This is a group that's often targeted for cost reduction in the health care system," said Dr. Robert O'Connor, a study author, and chair of University Of Virginia's Department Of Emergency Medicine.
The research indicated that most frequent users, defined here as people who visit the emergency department two or more times within six months, are poor, chronically ill and live near the hospital. O'Connor said their concerns were the same as the general ER-visiting population: heart problems, breathing difficulties and mental health issues.
Emergency room visits varied with location, according to the statewide studies included in the ACEP presentation. In Massachusetts, a state with high rates of Medicaid, Medicare and subsidized insurance coverage, frequent flyers  — defined as patients who visited the ER five or more times — represented 2.1 percent of ER patients and 11.5 percent of total ER visits.
Meanwhile, in Virginia, where government coverage is less expansive, frequent flyers, defined as patients who went to the ER two or more times over six months, comprised 19.7 of all patients and 39.7 of total visits.
Author Dr. Andy Sama, president of ACEP and an ER doctor in Manhasset, N.Y., said that while the perception of emergency care costs was distorted, the roots of chronic illness and health issues needed to be addressed. Mental health crises, including drug addiction, often drove repeated ER use, because other facilities like urgent care clinics did not have a qualified staff of psychiatrists and therapists to address those concerns.
"It's hard to access a doctor's office or clinic under Medicare and Medicaid," he said. "I think the real issue is how quickly we can create better infrastructure."
ACEP authors also pointed out that more patients were seeking out innovative ways to receive care for unexpected health concerns, often in retail clinics and urgent care centers.
Rand Corporation analyst and physician Ateev Mehrotra, who co-authored a separate study about retail clinics, said the health care system could save $4.4 billion if  health concerns were addressed at a clinic rather than a hospital ER when appropriate.
He said education and access were the keys to improving efficiency in acute care, and that few patients would intentionally endure the often expensive and time-consuming experience of emergency rooms when another option was available.
"I think it's dangerous to attack patients for this problem," he said. "Lack of alternatives are the key driver."